by the Rockland Sierra Club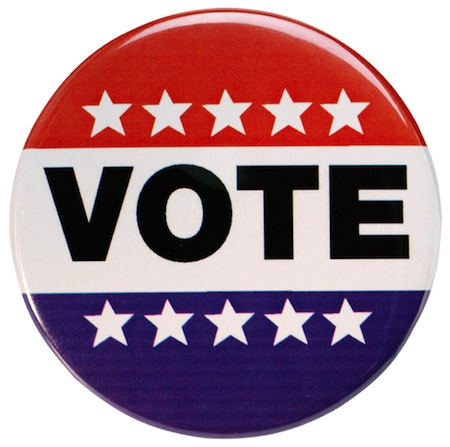 Orangetown Supervisor Andy Stewart and Rockland Country Legislators Harriet Cornell (Upper Nyack) and Nancy Low-Hogan (South Nyack) have received a (green) thumbs up from The Rockland Sierra Club based on their proven records of protecting the environment as well as the health and safety of their constituents.
Andy Stewart (D, WF, Green, WEP, Orangetown First), former Executive Director of Keep Rockland Beautiful for 10 years and lecturer in environmental policy at RCC and other area schools, represents the Rockland Town Supervisors on the Rockland Water Task Force, chairs the Drought Committee and has been an outspoken opponent of desalination. He is also a board member of the Rockland County Solid Waste Management Authority and has carried out various programs to prevent flooding and enhance water quality in the Sparkill Creek Watershed. He opposes the relicensing of Indian Point, opposes Anellotech,  favors protecting open space and promoting green infrastructure practices in Orangetown, and has involved the town in working towards energy conservation and renewables with street light LED conversion and "community microgrid" programs.
Who's Running Today?
Rockland County
District Attorney, Sheriff, Family Court Judge
Town Of Clarkstown
Supervisor, Town Council, Town Clerk, Town Justice, Sup. Of Highways
Town Of Orangetown
Supervisor, Town Council, Town Clerk, Town Justice, Sup. Of Highways
Village Of Nyack
Mayor, Trustee, Justice
Village Of Piermont
Mayor, Trustee
Harriet Cornell (D, WF, WEP, Ind–District 10) has had a long history of working to protect the environment, from her work in the Rockland County Legislature since 1984 to close Indian Point to her current role as Chair of the Environmental Committee and Chair of the Rockland Task Force on Water Resources Management, which has the task of crafting a sustainable water policy for Rockland's drinking water. Years ago she opposed an incineration proposal and instead advocated for recycling of solid waste in the County. One of her early actions as Chairwoman of the Legislature was to initiate the development of a County Comprehensive Plan. She worked closely with county planners to ensure public input in its drafting. The Plan was adopted in 2011 and has helped the County become a Climate Smart Community. Cornell has called for major changes in the dangerous transport of Bakken crude oil which travels by rail through Rockland communities and close to our one reservoir. She has encouraged conservation and efficiency within County government, and promoted improvements to mass transit, among many other accomplishments.
Nancy Low-Hogan (D, WF, WEP–District 17), as Vice-Chair of the Environmental Committee, has also been a strong advocate for protecting the environment. Her opposition to a desalination plant for Rockland's drinking water helped protect residents from drinking Hudson River water drawn downstream from Indian Point and at the same time protected Haverstraw Bay's irreplaceable habitat. She is an active member of the Rockland Water Task Force's Conservation subcommittee, and advocated for a comprehensive approach to the shared use path for the new Tappan Zee Bridge. She has called for more stringent regulations regarding CSX rail transport of hazardous liquids, and for health and safety risk assessments before approval of a 42″ diameter natural gas pipeline next to Indian Point.
Here is the full list of Rockland County Legislature candidates the Rockland Sierra Club has endorsed for the Tues Nov 3, 2015 General Election:
Alden Wolfe, District 6 (part of Suffern, Montebello, Monsey)
Harriet Cornell, District 10 (part of Bardonia, part of West Nyack, Upper Nyack, Nyack)
Nancy Low-Hogan, District 17 (South Nyack, part of West Nyack, Grandview, Orangeburg, part of Blauvelt, Piermont, Palisades, part of Sparkill)
Patsy Wooters, District 12 (Hillburn, part of Suffern, Tallman, Airmont)