by Anthony DelRegno,  Nyack American Legion Post 310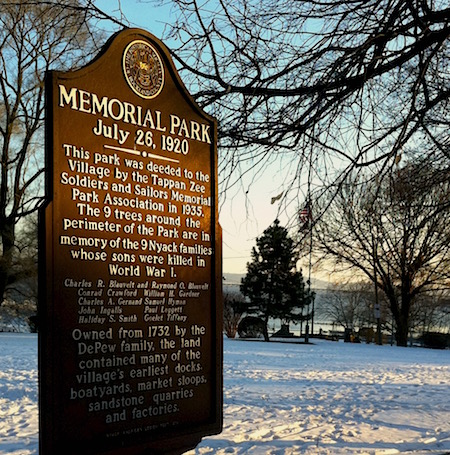 You might think of the American Legion as a place where a lot of old soldiers hang out telling stories and supporting each other in times of need. But the American Legion is so much than that. The Nyack American Legion is part of the nation's largest wartime veterans service organization devoted to mutual helpfulness. But we are also friends and neighbors, brothers and sisters too, all committed to important community programs including mentoring youth, advocating patriotism and honor, promoting strong national security, and continued devotion to our fellow service members and veterans.
American Legion's Nyack Post 310 is a special place  for our veterans that overlooks Memorial Park. But it's for more than just veterans. It's a place for the whole community where there are classes for yoga, Fencing, Belly Dancing, Zumba and most recently an after school program for kids, too. And we need a new roof. The shingles on this roof are well over 30 years old. It has had to be patched up for leaks a time or two. This may be our last winter for the roof if we are lucky.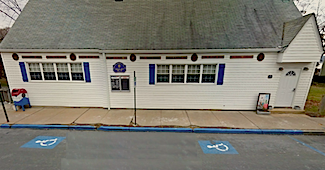 On Veterans Day, Wednesday Nov 11, Rand Realty in Nyack is hosting a fund raiser for the Nyack American Legion to help us raise the funds to "raise our roof." The dinner will be at Nyack's La Fontana Restaurant on South Broadway at 6:30 pm.  It will consist of a gourmet buffet dinner with beer and wine for $45, including tax and gratuity. There will be musical entertainment and a silent auction will be held the night of the event.
The Rand family will contribute a dollar for dollar match up to the first $1,000 collected. Many of our Nyack shops and eateries have donated gifts and wonderful items for the auction. This promises to be a wonderful event and a great time for a good cause.
Our membership, all veterans, has been discussing the need for a new roof for over three years. They have contributed their own personal money and the post has been saving for a new roof for some time.  But it's a big job and we need your help.
When the country needed our help to fight in two world wars, Korea, Vietnam and the Persian Gulf, our veterans answered the call. Thanks in advance for helping support our building, our membership and our work in our community.
Anthony DelRegno is Vice Commander of Post 310, Nyack American Legion. For more information about the Nov 11 fundraiser at LaFontana, call  (845) 358-7171.
See also: Nyack American Legion Post 310 Centennial
Photo Credits: Memorial Park plque, Dave Zornow; Nyack Memorial Day Parade, 2010. Roger S. Cohen ; American Legion Hall, Google Maps