by Chris Smith & Jerry Bottari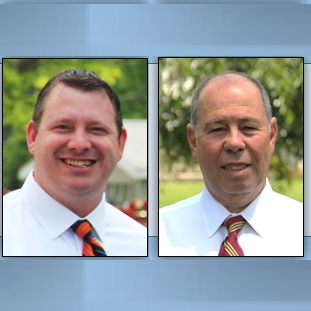 It has been an honor for us to have been chosen by the Democratic Party to be their candidate for Town Council. We are less than a week from one of the most important elections in town history. Here is why you should vote for us on Tuesday, November 3.
Both of have been involved in the community for many years, so we know a change on the Town Council is needed to move Orangetown forward. We appreciate all those who have reached out to us with words of encouragement and support following the debate.
We have a specific plan to bring change to Orangetown and move our town forward. Below are a few key points:
Attract new businesses to create jobs and boost our economy, and at Rockland Psych Center, push for smart development that preserves the character of our town
Work with Supervisor Stewart to continue holding the line on spending and taxes so we keep our town budget under the 2% tax cap and seeking out new ways to save money for taxpayers
Lead the effort with local Chambers of Commerce to market our downtowns and promote tourism, which will help small business owners and bring new tax revenues to our town
Commit to preserving our environmental and historical treasures and protecting our quality of life from overdevelopment
Push for clean, smart research and development at the Pfizer campus, not companies that will be a danger to our community and town.
We humbly ask for your support on Tuesday, November 3rd, as we are the only two candidates for Town Council who will truly listen to the people when elected. Thank you.
Chris Smith & Jerry Bottari
Candidates for Orangetown Town Council