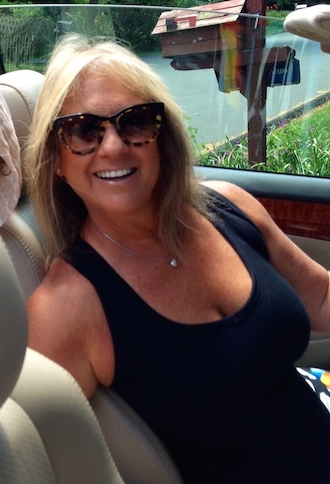 For over a century, our region has been home to extraordinary artists. Local Arts Index highlights the work of individuals who continue our community's rich creative legacy.
Meet sculptor Marcia Nacht.
How Did You Become An Artist?
I'd have to say I was born an artist and creator. My love for art, music and poetry has remained a constant theme throughout my life. My mother, a violinist, always filled the house with music. My dad, a construction superintendent, was always constructing or deconstructing things to see how they worked. I was always at their side watching and listening …and I just wanted to make art!
I pursued that goal when I chose to attend Queens College as an art major and was lucky enough to have instructors who I admired including Richard McDermott Miller, Mary Frank, Tom Doyle and Frank Young, to name a few. My excursions to Storm King Art Center, The Museum of Modern Art and The Metropolitan Museum of Art were always awe inspiring.
The natural progression at the time was to move to the city, in fact, Prince and Sullivan Street, the heart and pulse of Soho and all those wonderful galleries. Fast forward about 10 years…finding an art scene in Pomona was a bit more challenging.
I started to connect with camps and after school programs in the county teaching art to children. Then came those fabulous weekly drawing sessions at the Edward Hopper House Art Center, all the while looking for a sculpture venue. Perseverance finally led me to an award winning teacher, who I studied with for many years, sculpting day and night –  in a beautiful studio on the Hudson River.
I have been doing my own work ever since and received a First Place Award for the Best Three Dimensional Work from the Ward-Nasse Gallery, Soho, New York.
What Kind Of Art Do You Make?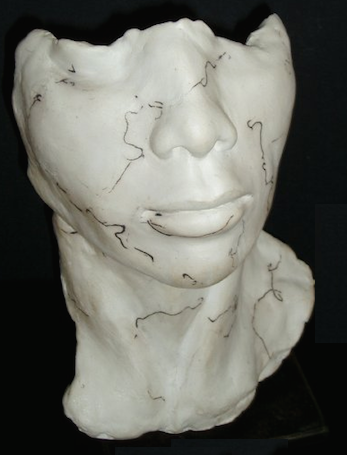 I sculpt. My passion is creating figurative sculptures in terracotta, from a model. The sculptures become alive as they go through their gender altering/enhancing process of being both male and female alternately.
Once they are fired, I begin the process of creating an original patina for each piece.   In my spare time, I draw from live models, counterbalancing the solidity of sculpture with lyrical gesture drawings. Painting, calligraphy, collage and repurposing of just about anything keeps my creative side going.
What's Your Muse?
My muse? The model! I have been blessed with finding wonderful models to work with, both physically and mentally. They always bring a spiritual side to them that is incorporated into each piece.
And of course I pay homage to Rodin, Bernini, Giacometti, Carpeaux, Schiele and Michelangelo – who give me constant inspiration. I have had the great fortune of studying with incredible teachers and, of course, being connected to the local artist community. Being a continual learner and staying connected to art groups such as the Hopper House, Outside in Piermont, Nyack Art Collective, The Pomona Cultural Center and a very special recently formed Tuesday Art Group keep me inspired. Living creatively is my muse.
What's Next?
Continuing to create and exhibit my work, which appears in private collections in and around New York City.
The first show I entered was in Pomona, at the Village Hall Art Show & Sale in 1989, where I sold my first drawing!  Since that first sale I have continued to exhibit and sell my work at The Pomona Cultural Center, The Hopper House, The Belskie Museum, Ward-Nasse Gallery, Luna Light Studio, Rockland Center for the Arts, The Union Arts Center, Gene Reed.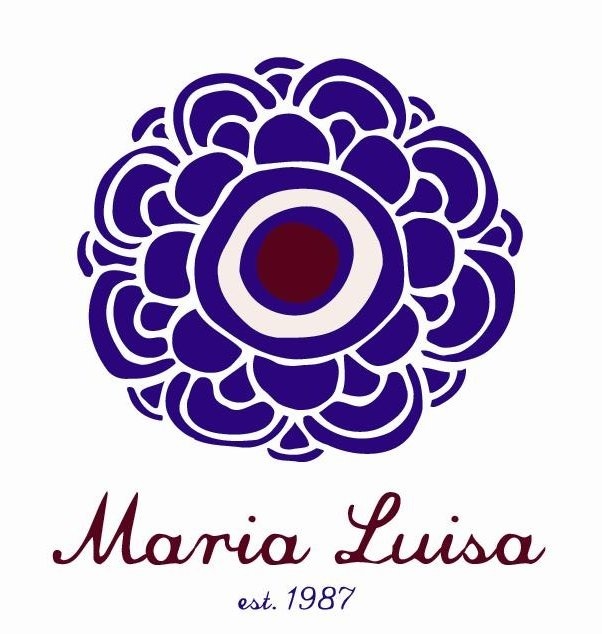 Local Arts Index is sponsored by Maria Luisa, 77 South Broadway and ML by Maria Luisa, 75 South Broadway, Nyack, NY