Nyack Family Bike Day was a big success, as measured by the many smiles on the faces of the participating families and the many miles everyone cycled through the Nyacks. We are grateful to our sponsors and volunteers who made Sunday September 20 such a great day. Thanks to their generous support, Nyack Family Bike Day raised $1700 for the Nyack Center, funds that will help support the excellent programs that nurture children, teens and families in our community.

Over 200 people attended the event in Memorial Park on the Hudson River. The AAA Bike Rodeo hosted 25 kids teaching them valuable cycling safety skills. Everyone had fun on our family rides to Nyack State Beach Park and Piermont and the Jeff Rubin Band rocked the afternoon away under clear blue skies. It was a great day all around!
Thanks to our 25 volunteers who shared their time to manage the rodeo, handle registration and and chaperone our rides. And a special thanks to Velo, Tappan Zee Constructors, Pentland Graphics, Weld Realty, Toga Bikes, Camp Bow Wow, Palisades Center, Nyack News And Views, Rockland YMCA, Wright Bros Real Estate, and Piermont Bikes as well as our event partners the Village of Nyack, Visit Nyack, Mack Event Productions and Bike Nyack.
I think we can all agree: a good time was had by all!
— Rachel Mack, Meg Mayo, Melody Partrick and Dave Zornow, event organizers
A community celebration of all things bicycling, Nyack Family Bike Day was held at Memorial Park on Sept 20, 2015. The event included escorted rides by the river, bike basics clinics, live music and the AAA Bike Rodeo where kids learned cycling safety skills — and at least one of the participants learned to master to two-wheeler for the first time!
The Nyack Center, housed in a renovated historic church in Nyack, NY, is dedicated to creating connections across social, cultural and economic boundaries and to improve the life of all that live in the community, serving over 2000 people each year. For more information, visit NyackCenter.org.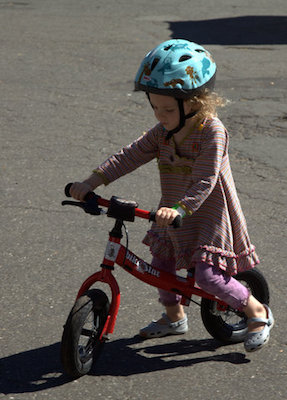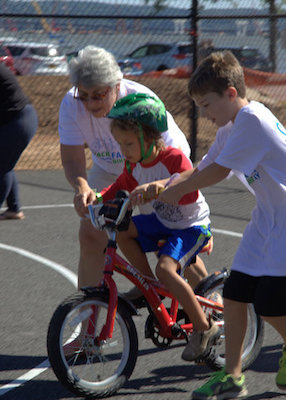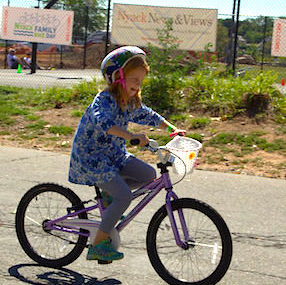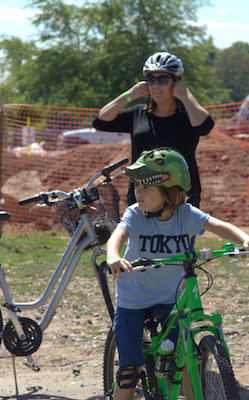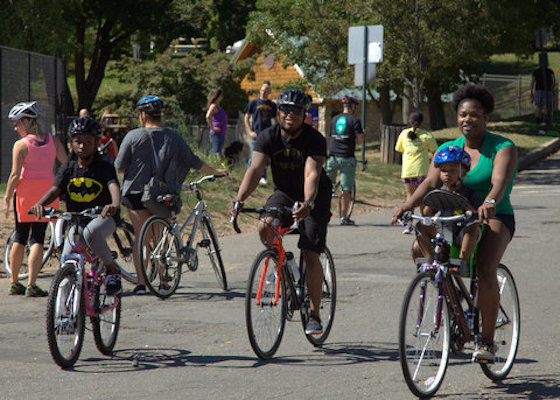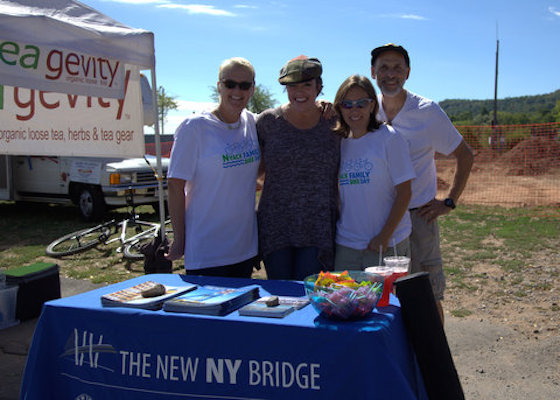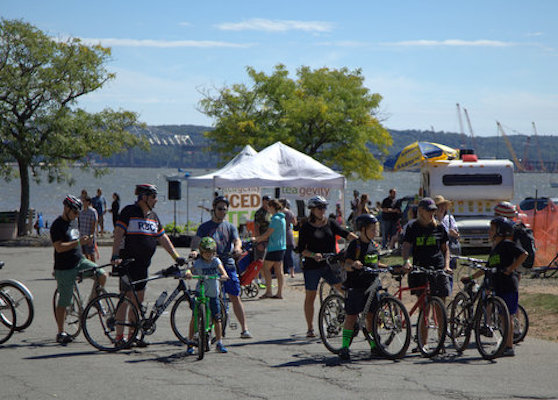 Photo Credits: Rachel Mack, Jo-Ana Quirch, Dave Zornow