Viviana Ruscitto, 44, a graduate of Nyack High School and Nyack College, passed away on September 3, 2015. She was Director of Diagnostic Imaging at the WESTMED Medical Group and the mother of a two year old. The following is an article by a Philadelphia area doctor about the tragic circumstances connected to the cancer that ended Viviana's life.
by Hooman Noorchashm, MD, PhD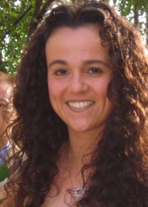 On September 10, 2015 I drove to a small town tucked away in the Hudson Valley – a few miles north of New York City. I went to Nyack, NY to pay my respects to Viviana Ruscitto and her family at her funeral mass.
I felt compelled to go, even though I did not know her or her family personally.
What I saw was a beautiful family, full of grace, and a small Catholic church brimming with love and sorrow.
Morcellation, a deadly gynecological practice, took the life of Viviana Ruscitto by spreading an aggressive cancer throughout her body. It's a procedure that has harmed my wife and many other women. Where a cure would have been possible using proper surgical technique, Viviana was robbed of the chance. My wife and I have been working daily for almost two years to put a stop to this procedure.
The heart-wrenching coincidence for me was that Viviana's operation was performed exactly a year after my wife's – on October 17, 2014.
There are some unforgivable facts about Viviana's case that must be documented for the sake of patient safety in the United States.
Viviana was fatally harmed six months after the April 2014 FDA advisory about the dangers of power morcellation, and three months after a well-publicized FDA hearing on the procedure.
Her hidden cancer was morcellated three months after the largest manufacturer of the device, J&J, withdrew its device from the market. Her surgeon reportedly used a morcellator manufactured by Karl Storz Co., which was the same the one used in my wife's operation. But the company refused to withdraw it from market – instead their executives threatened to take legal action against my wife and I, if we did not cease "defaming" their product and good name. You can read the about this corporate threat against us here.
Viviana's life could have been saved if the manufacturer, her doctor and hospital taken the warnings seriously.
And, very certainly, both Viviana and my wife would have been protected, had the U.S Senate taken seriously the warnings issued by the Institute of Medicine in 2011 regarding safety standards governing medical devices in the United States. You can read more here.
As I left the church after Viviana's mass, I told her sister, "You don't know me. I am sorry we weren't able to stop this in time to protect your sister. But I promise you that her fight will not be forgotten."
Viviana's death will not be in vain – because her tragedy has demonstrated a very severe and costly lapse in FDA regulation of medical devices – to our congress, and to the American public. Her struggle will serve to protect future patients.
Members of Congress, including Pennsylvania's Mike Fitzpatrick and Tim Murphy, as well as, Colorado's Diane DeGette know the name Viviana Ruscitto – and they have more than outrage to bring to the fight against corporate carelessness and FDA laxity.
Rest in peace, Viviana.
Heart surgeon Hooman Noorchashm is an Assistant Professor of Surgery at Thomas Jefferson University Hospitals. Husband-and-wife physicians, Noorchashm and Amy Reed, have campaigned to ban electric morcellators since December 2013, soon after Reed's unsuspected uterine cancer was spread by the device during a routine hysterectomy. This article originally appeared in Philly.com, republished with the permission of Dr. Noorchashm.
See also: