For over a century, our region has been home to extraordinary artists. Local Arts Index highlights the work of individuals who continue our community's rich creative legacy.

Meet Eugene Lagana.
How Did You Become an Artist?
I remember seeing a few photographs that really mesmerized me, and I remember dreaming about taking photos like that. So, I tried with the gear I had, but never achieved much success. I then purchased a new lens, and an DSLR camera and made it my obsession.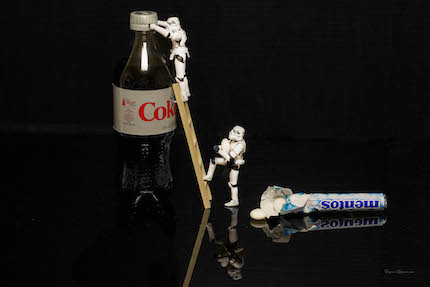 I started to follow people online, entered into art competitions (and got knockdown), visited exhibits and studied all I could. After a while, my technique and style started to show some results. To this day I consider myself a student of photography. The joy of discovery is the best part of the journey.
What Kind of Art Do You Make?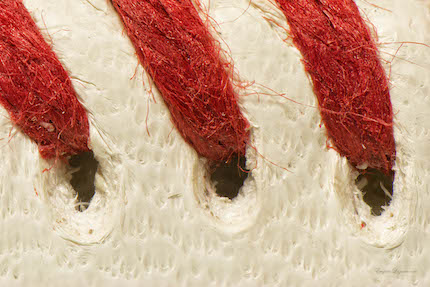 In the beginning, I took all kinds of photos. I would travel to airshows, go on photo walks, hang out with birdwatchers and visit iconic locations. But it wasn't until a long cold winter where I didn't go out much that I rediscovered my macro lens. I was taking extreme close-ups of an object and posting it online for people to guess what the object was. From there I became very interested in the surrealistic miniature world and kept saying to myself wouldn't it be funny if… And that's how I got into macro photography with a little comedic touch.
What's Your Muse?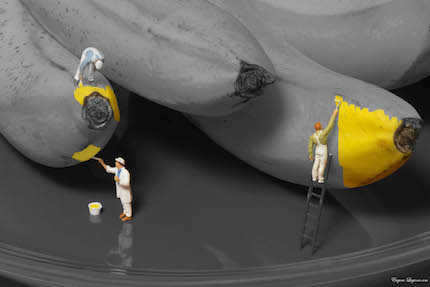 Music has influenced my photography. I always admired the complexity of Frank Zappa's compositions. I think about the work it took to orchestrate all the band members, write the lyrics, play extremely intricate tracks, but most of all, he always added a little comedy. That mix of elements motivates me when I'm about to click the shutter.
What's Next?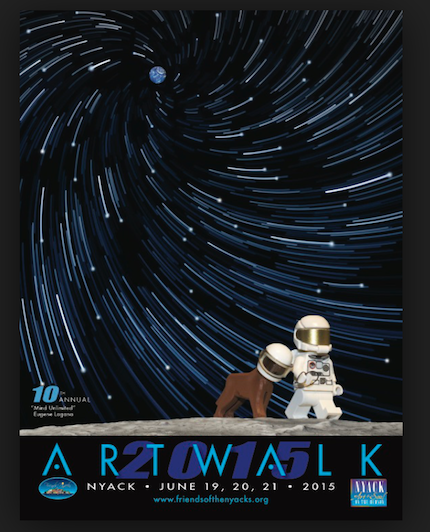 I want to push macro photography further and further. There's a fantastic world of small things that most people don't notice. Nothing is more motivating when I see the smile on peoples faces when they look at my photography – this has become a passion and outlet for creativity. On the other end of the spectrum, I'm working with a GoPro and a drone creating endless photographic possibilities.
To learn more about Eugene visit eugenelagana.com.
Eugene's work is featured on the 10th anniversary poster for ART WALK.  You can see his photography on display during ART WALK weekend, June 19 – 21 at p. ross, 89 Main Street.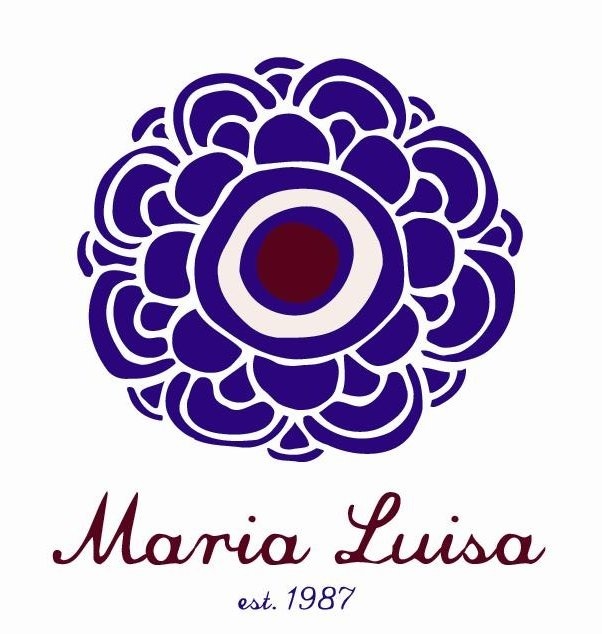 Local Arts Index is sponsored by Maria Luisa, 77 South Broadway and ML by Maria Luisa, 75 South Broadway, Nyack, NY