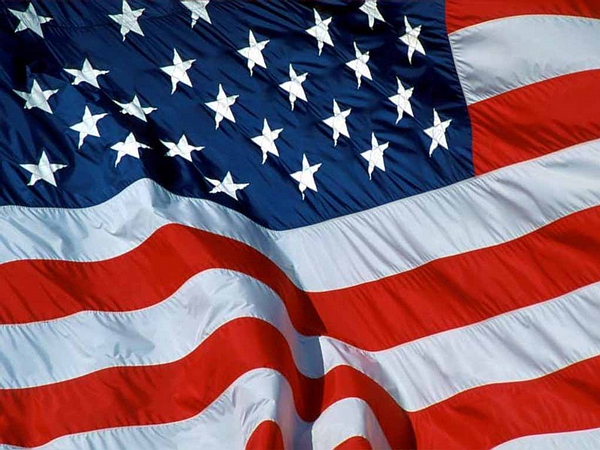 Flag Day — June 14 – commemorates the date in 1777 when the Second Continental Congress passed a resolution declaring the flag of the U.S. shall thirteen stars and thirteen stripes.
Here's the week at a glance
at the Nyack Library.
Monday
FREE Assistance with NYS Health Insurance Programs, 5p
Tuesday
Fiction Writers Workshop, Registration required, 11a
Nyack Toastmasters, 6:45p
Wednesday
Battle of the Books Prep, Registration required, 6p
Your Homeopathic Tool Box for Allergies w/Laura Josephson, Registration required, 7p
Thursday
Preschool Block Play, 11a
Reading the Woods, Registration required, 7p
Friday
Tiny Titans, 11a
Sunday
Irene Tricano Student Recital, 1p
Today the US Flag has 13 stripes and 50 stars — but we cycled through 27 official versions of the flag before setting the current standard.  After the 14th and 15th states joined the union, the flag had 15 stars and 15 stripes.  Out of concern about having to add additional stripes, it was decided to revert to 13 stripes to represent the original 13 colonies and to add stars as new states became part of the U.S.  The current version of the flag was designed by a 17-year old student for a history project and was then submitted to Congress for consideration. Originally his teacher gave him a grade of B- for the project, but changed it to an A when his design was chosen.
Flag day is not an official federal holiday and it is at the discretion of the President to proclaim its observance.  Pennsylvania and New York are the only two states where it is a state holiday.  In New York, the holiday is designated as the second Sunday in June, which happens to fall on June 14 this year.
Reading the Woods, Thur at 7p
What is living in the woods?  How do you know what is there or what is not there?  You just need to know what to look for! Come and learn the tell-tale signs of the forest so that next time you hike, you will know what lurks in the woods you are walking in.
Donald "Doc" Bayne is a former Environmental Educator at Sterling Forest and leads many educational hikes in the Hudson Valley.  Registration is required.
---
Have a question or a fun fact you want to know? We're looking for suggestions for our weekly Did You Know fact. Write to info@NyackNewsAndViews with your suggestions.
Did You Know comes to you each Monday on NyackNewAndViews, sponsored by the Nyack Library.