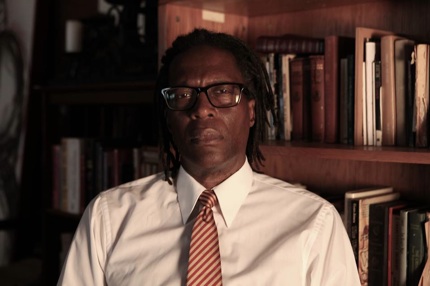 For over a century, our region has been home to extraordinary artists. Local Arts Index highlights the work of individuals who continue our community's rich creative legacy.
Meet Shades Repertory Theater Director Samuel Harps.
How Did You Become an Artist?
I first pondered the question in an interview 20 years ago. What immediately came to mind was,  I'm still "becoming" an artist. To this very day, I am still "becoming" an artist.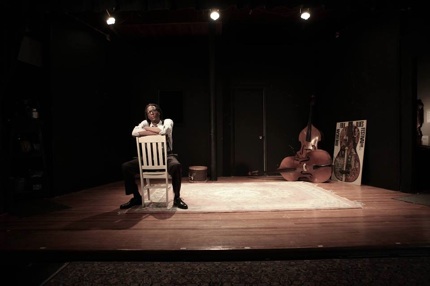 I love the art of writing. The actual physically holding an instrument in hand, gliding it across a surface, watching the words appear.
I started writing in a journal in 9th grade, when my English teacher, Mrs. Beckett, gave us an assignment to write down what we did that day.  No matter how big or small it may have been. She asked us to pay attention to the details, not only to events in your own life, but in the lives of those around you from your perspective.
I still write in my journal, almost daily, and understand the importance of the little things in life. This practice of observation has made me a more observant person/writer.
What Kind of Art do you Make?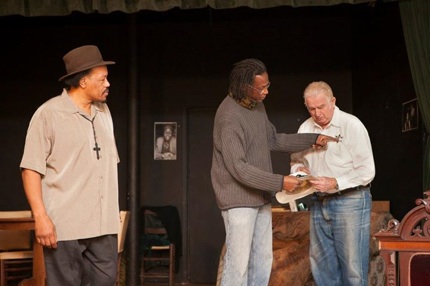 I was a journalist for years, working for small newspapers, first in Atlanta, then writing obituaries and music features at the Bergen Record in Hackensack, N.J.. While in Atlanta, I joined a playwrights' group at a small theater company, and fell in love with the craft.  I was encouraged to send a play to New Dramatist in New York City, and was accepted into a one year internship.
This is when the dream became a reality for me. I lived in the bell tower of a 17th century church in Hell's Kitchen, right next to The  Actors Studio, giving me a chance to work with some of the greatest actors and writers in New York at the time (late 80's) like August Wilson, John Patrick Shanley and John Pielmeier.  This is when I began to call myself a playwright.
New Dramatist led to The Negro Ensemble Company, where I nourished my love for jazz, and wrote  plays on some of the art form's icons.  This led to productions at NYC's Nuyorican Poets Cafe, and The National Black Theater.   And, national productions in San Francisco and Philadelphia.
What's Your Muse?
As cliche' as it may seem, love is the Muse of all human beings. Love inspires us all. I am truly in love with love. Love is Freedom, God, Life. Music is a big part of my life. Jazz, classical, world music. When I write, late at night, music puts me in a certain mood.
What's Next?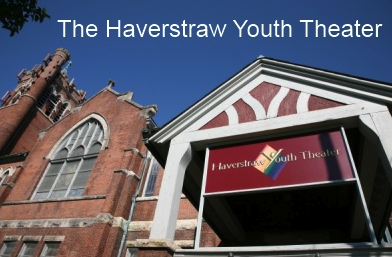 In a community of community theaters, I know firsthand the importance of local theater companies who stage new plays. Shades Repertory Theater has remained dedicated to bringing new theater to Rockland County for the past 7 years. The Haverstraw Youth Theater, now in its 11 season, has produced thought provoking original works on various topics important to our young people.
Coming soon to the Shades Repertory Theater
June 6: Brooklyn Quartet: a One-Man Show by Rock Wilk.
June 12 – 13: Haverstraw Youth Theatre: BEEKEEPERS
June 18-19: Spring Valley HS One Act Fest.
June 20: Theater For Life Interactive Theater Workshop on Diversity and Tolerance in the classroom.
June 25-26-27: Mishkin's Paradise by Fred Feldman.
Visit Shadesrep.com for more information. Shades Repertory Theater is located at 64 New Main Street, Haverstraw, NY.
On May 14 at 7p The Nyack Library hosts a panel discussion about American Black Theater with Rockland County artists Alice Crowe Bell, Samuel Harps and Sam Waymon. Moderated by Elliott Forrest from WQXR and ArtsRock.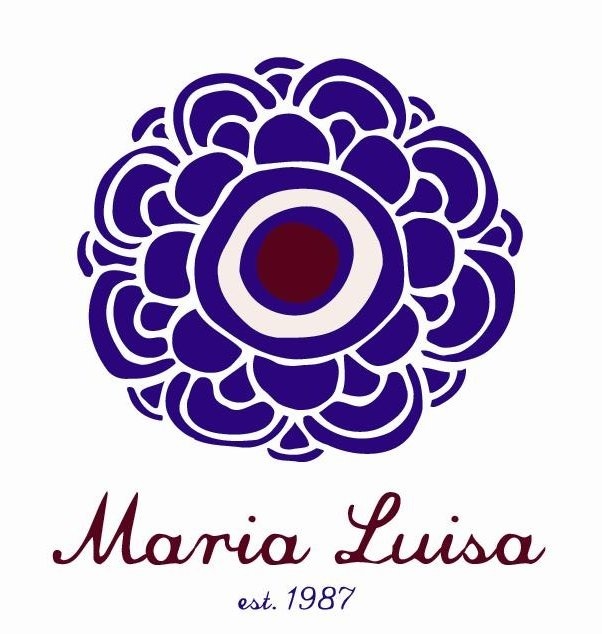 Local Arts Index is sponsored by Maria Luisa, 77 South Broadway and ML by Maria Luisa, 75 South Broadway, Nyack, NY