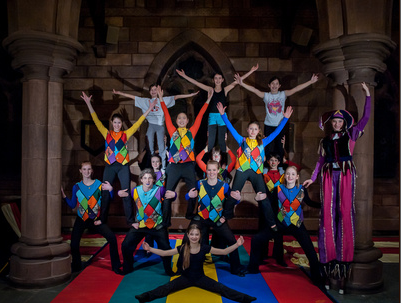 Amazing Grace Circus invites the audience to "runaway" from their seats and join the stage at a benefit on Sat., April 11 at 2p in Garnerville. During a unique circus experience, children can come onstage and learn some of the tricks and turns they saw in show. Proceeds from the performance will support the Arts Council of Rockland's Arts Education Grant Program.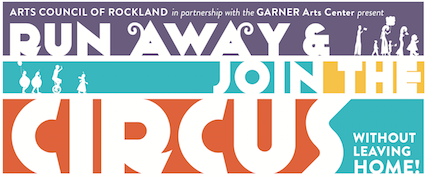 The event includes:
With the help of professionals all kids can come onstage and experience many of the tricks and turns they witnessed during the show.
Mr. Amazing (aka, Carlo Pellegrini) as Ringmaster and MC of the event – 40 years a circus professional
Circus Professionals Performance
Teen Performing Troupe (7 – 12 members) in full circus costumes and make-up
End of Evening Raffle for Circus Classes/Camp
Cotton candy & popcorn. Lunch available for purchase
"The Arts Council is pleased to be partnering with the Amazing Grace Circus, because they are truly amazing," said ACOR Executive Director Janey Tennenbuam. "We hope Rockland will come out and support this unique resource."
Amazing Grace CIRCUS! Inc. (AGC!), founded in 2002, is a Nyack- based Rockland County non-profit organization designated by the IRS for educational and charitable purposes. Their mission is teach the lessons of C.I.R.C.U.S. to children and teens: Confidence.Imagination.Respect.Cooperation.Understanding.Success. Each year, AGC serves over 3,000 children and teens annually with a curriculum-based program for in-school and out-of-school circus arts learning.
Ticket prices are $20 for adults and $15 for children 12. Visit artscouncilofrockland.com for tickets.
For more information, contact "Mr. Amazing", Carlo Pellegrini, executive/artistic at amazinggracecircus.org.
See also:
Nyack Sketch Log: Students Seeking Post 9/11 Solice Start Circus