Stray 'Tuned: Costco Rents Cars!
by Dave Zornow
illustrated by Jeremy Fuscaldo
Offering the the value you want with the quantity you expect, Costco is now in the car rental business. In case you were wondering what their low price / high volume business model looks like in the car rental space, here's one possible view.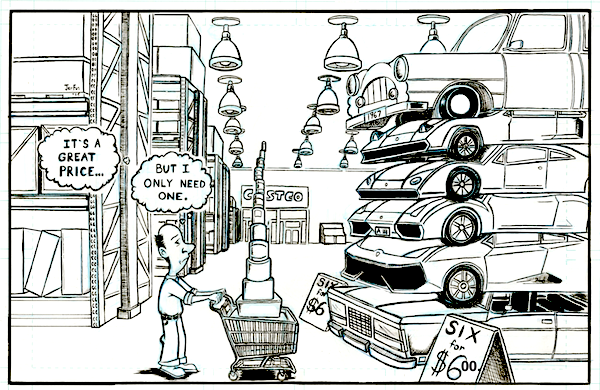 Illustrator Jeremy Fuscaldo, a passionate self-taught cartoonist from North Jersey, attended Nyack College. Dave Zornow is editor and co-founder of NyackNewsAndViews.