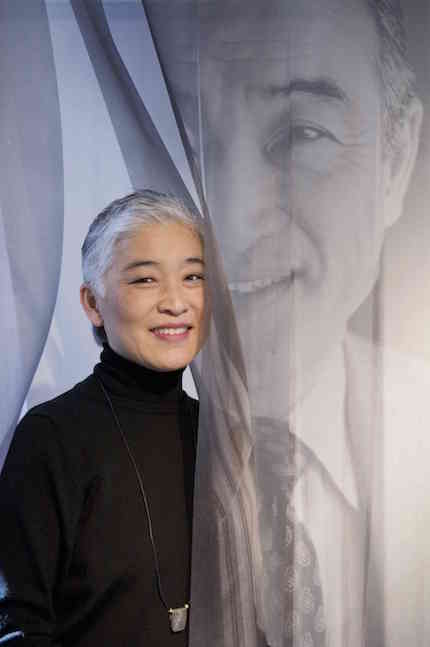 For over a century, our region has been home to extraordinary artists. Local Arts Index highlights the work of individuals who continue our community's rich creative legacy.

Meet Jennie Chien.
How Did You Become an Artist?
I was born an artist but had no direction. I did not make fine art until about 2000. Psychologically, I did not "become" an artist until the last 5 years and am still learning and striving. I have no formal fine art training but do have an associate degree in Graphic Design.
I worked as a graphic designer for over a decade, winning more than 25 awards. I really loved being a designer but did not think of it as being an artist, although it can be very creative. Wanting to use the other side of my brain, I got an MBA from Stanford University.
I worked at Time Inc. in magazine management for 9 years, the best 3 of them being in Amsterdam. I now work in part time in Circulation at the Nyack Library, with many smart and creative people. Artmaking can be very introverted, so it's a great place to work and be involved in the community.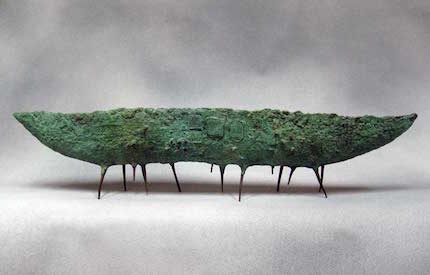 I approach my work in art as though solving a design problem: what do I feel, how do I want to express that feeling, what is my deadline? Without a deadline I tend to wander around too long, so I take classes, do shows, and work towards scheduled firings at specialized kilns.
What Kind of Art Do You Make?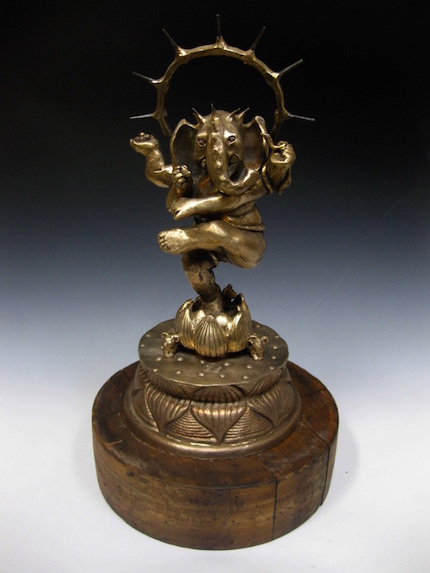 Sculpture, primarily clay or bronzecasts. I try to impart the Japanese concept of wabi-sabi (imperfect beauty, transience) into my work. Atmospheric firing processes like wood, raku, soda and salt can give that particular aesthetic quality to clay surfaces. I like to embed cut nails into my bronzecastings. The heat of the casting deforms and ages the steel, melding it with the bronze.
I choose the medium depending on what I want to express, so have worked in cast paper and welded metal as well. I do drawings on a functional line of handformed bowls and platters for certain venues.
I don't consider myself a painter or illustrator. Because of my design background, I am comfortable working in two dimensions but most of my art is three-dimensional.
What's Your Muse?
MEMORY. I think a lot about memory and its traces, like the worn hollow in the middle of a stone step, caused by the passage of many feet over time.
ARCHETYPES. When I started making fine art, I was inspired by archetypes, those symbols common to all cultures, as defined by Carl Jung. Archetypes tap into the collective unconscious, which is embedded in human memory.
RITUAL. I often use spiritual references, particularly Asian, to invoke timelessness. There is a need and beauty behind many rituals, which to me are formalizations of personal or societal memory.
What's Next?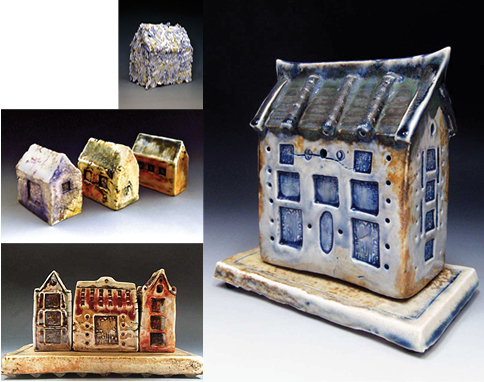 I was awarded a 2015 Individual Artist Grant from the Arts Council of Rockland for my project Letters to the Dead: Beyond Words. In free community workshops, I guide people in writing a letter to someone who has passed away. People then mail, email, or hand deliver the letter to me.
I shred the letters, unread, and cast them into a paper Spirit Houses. In November I will burn the paper houses in a public ceremonial raku firing at the Rockland Center for the Arts to release the words to their spiritual state. The firing will create clay Spirit Houses to be exhibited in 2016.
The first workshop is coming up at the Nyack Library on Thursday April 23rd, from 7:00 to 8:30 PM. Future workshops will be at the Pomona Cultural Center, the New City Library and the Haverstraw Library.
People can view my woodfired Spirit Houses at Meditations, a two-person exhibit at the Pomona Cultural Center, with Eleanor Grace Miller. The reception is April 18, open to everyone. I will also be holding a free Letters workshop there on May 17th.
For more information visit lettersartproject and pomonavillage.com.
The photo of Jennie Chien is by Lisa Levart. Jennie is standing next to a digital photo of her father that was printed onto a 6 ft piece of silk and cut the silk vertically. The strips move with the air, forming, and re-forming, much like memory does. This was done for the 20th anniversary of his passing, for a group show she curated at the Outside In Piermont called Altared Spirits.
This year marks the 25th anniversary of passing her father's passing. Jennie will be writing a letter to him for her project.
Letters to the Dead is made possible with funds from the Individual Artist Grant program of the Arts Council of Rockland and the Decentralization Program of the New York State Council on the Arts with the support of Governor Andrew Cuomo and the New York State Legislature.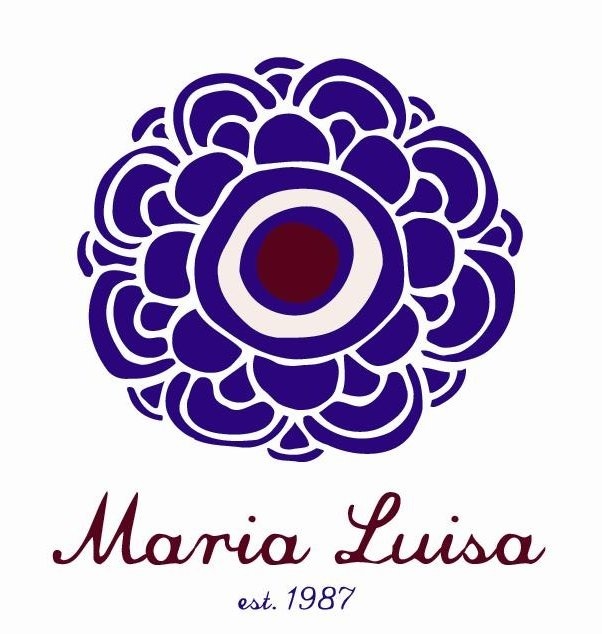 Local Arts Index is sponsored by Maria Luisa, 77 South Broadway and ML by Maria Luisa, 75 South Broadway, Nyack, NY