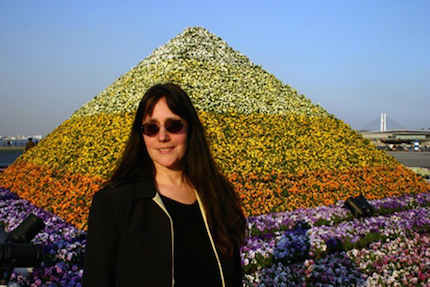 For over a century, our region has been home to extraordinary artists. Local Arts Index highlights the work of individuals who continue our community's rich creative legacy.

Meet Iris Brooks.
How Did You Become an Artist?
Responding to the book Harold and the Purple Crayon, I created a wall mural at age 5, claiming it was done by the "boogeyman." Music studies at Bowdoin College and Wesleyan University resulted in a Watson Fellowship for a year of research in Asia.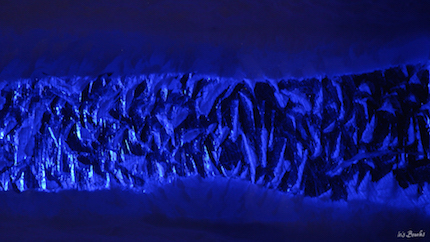 In a sense, that journey has never ended, as I still explore the world both literally and figuratively, expressing myself along the way. World music fieldwork led to writing–sharing my experiences–and gave rise to visceral stories through photography and film. My path is not a linear one, but a series of concentric circles, like rings on a tree, which continue to grow.
What Kind of Art Do You Make?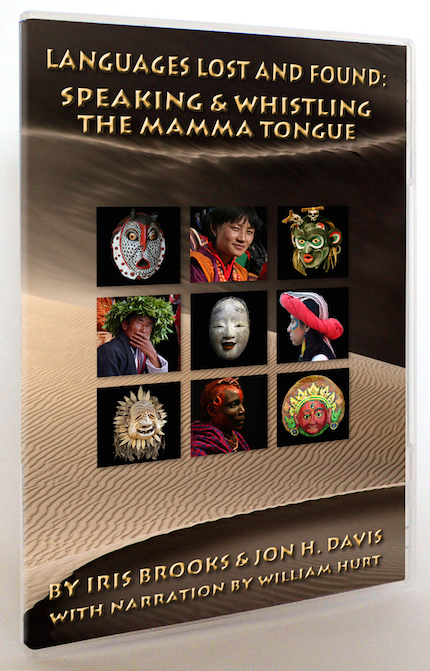 Practicing creative arts has always been important, regardless of the medium. My first career as a musician (playing flutes from around the world at Carnegie Hall in New York, for an audience of penguins in Antarctica, and collaborating with birds in Zimbabwe on the Zambezi River) morphed into writing (covering arts, travel, and culture).
In more recent years my words are often accompanied by my photographs both in print and as seen in my current exhibit, THE WAY Of COLOR: BLUE at the Union Arts Center in Sparkill or as a filmmaker, with a recent short film for National Geographic on Ice Music in Norway.
What's Your Muse?
My muse may be around the corner or on the other side of the globe. Expressing myself is a balance of digging deep within while also being open to the world around me, steeping myself in cultural lore (studying ritual drumming with untouchables atop a mud hut in Benares, India), the natural world (gazing into wide expanses of blue hues in Micronesia's South Pacific Ocean), and art/life from afar (experiencing a festival with a giant, silk scroll in the Himalayan kingdom of Bhutan, where art washes away sins and the King believes in Gross National Happiness for everyone).
What's Next?
The community is invited to join me Saturday, April 11, from 4-6p at Union Arts Center to share their blue memories, objects, and dreams, in an adult, "show-and-tell" experience. This "Interactive Gallery Walk and Talk" is also a chance to view my current exhibit of blue photographs including WATER SERIES: 50 Shades of Blue and ICE SERIES: Cold Play from Norway," where chunks of ice were harvested and carved into ethereal instruments.
THE WAY OF COLOR:BLUE  also includes blue objects: textiles, glass, pottery, a Persian rug, Indonesian mask, and Kenyan bracelet. The exhibit is open weekend afternoons until June 6. Visit uacny.com for more information.
To learn more about Iris Brooks and her partner Jon H. Davis visit their
NORTHERN LIGHTS STUDIO website nlscreativemedia.com or follow their Facebook Page.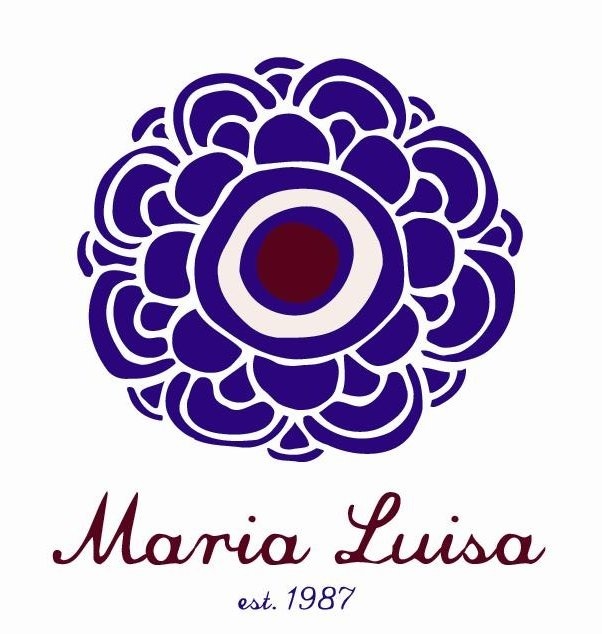 Local Arts Index is sponsored by Maria Luisa, 77 South Broadway and ML by Maria Luisa, 75 South Broadway, Nyack, NY