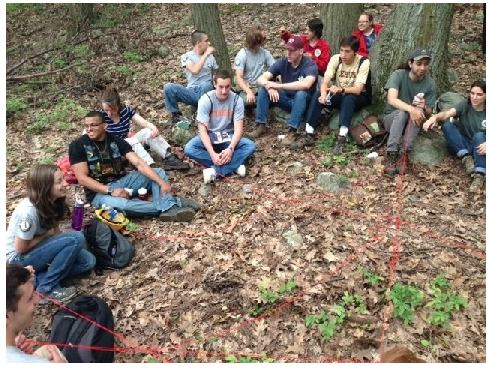 The Rockland Conservation & Service Corps (RC&SC) is looking for a few good men — and women — 17 years and older for their summer internship program through the Rockland County Youth Bureau.
Conservation Corps summer interns are paid a $2100 stipend to perform a variety of outdoor, environmental community service projects throughout the county.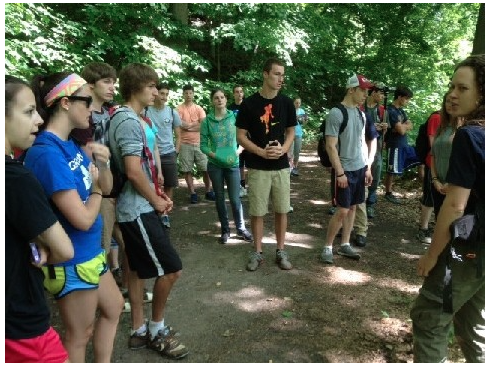 Members are required to serve 350 hours between June 1 and August 31 at local sites, including the Rockland County Division of Environmental Resources, the Town of Clarkstown Planning Department, the Town of Ramapo, the Rockland County Drainage Agency, Rockland County Solid Waste Management Authority and Cornell Cooperative Extension.  At these host sites, members typically educate the public about ecological conservation and environmental health issues, conduct field research, build and maintain nature trails, teach environmental education at camps, create gardens, patrol streams, facilitate clean ups and implement recycling programs.
Fifty hours of training at Cornell Cooperative Extension are included in the 350-hour time commitment. Members are trained in areas including environmental education, trail building, conservation, curriculum development, leadership, team building, safety as well as a variety of other pertinent topics.
RC&SC members receive a $2,100 stipend delivered in bi-weekly paychecks.
Applicants must be able to demonstrate their enthusiasm for environmental issues, be committed to serving their community and be willing to participate in outdoor activities that include hot and rainy weather conditions and wet and/or wooded environments. This is a full-time (35-40 hours per week) opportunity (considered community service, not a job) over the summer, and candidates who apply, interview and are selected for the program will have a summer schedule that will permit the completion of the 350-hour time commitment.
Applications are accepted until positions are filled.  The program begins June 1 with the bulk of the service taking place June through August. Candidates may request an application by emailing rcamericorps@co.rockland.ny.us or calling (845) 708-7308.