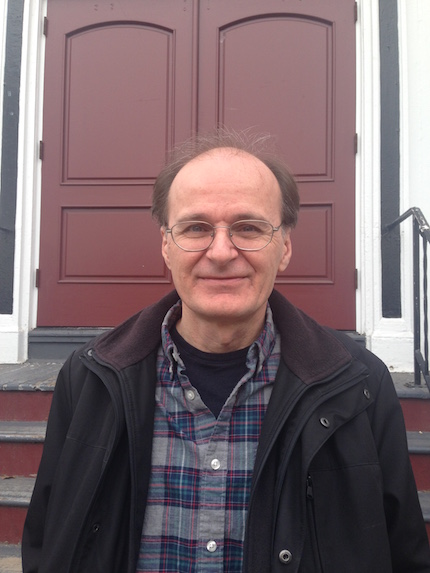 by Nancy Eisen
What do Robert Altman and Alfred Hitchcock have in common? On March 25, film aficionado and Rivertown Film Executive Director Matthew Seig answers that question, following a rare screening of the new documentary titled Altman.
The film, by Canadian filmmaker Ron Mann (Twist, Comic Book Confidential, Poetry in Motion) is about director Robert Altman (MASH, Nashville, The Player, Gosford Park,) who died in 2006. Seig is an Altman enthusiast, and often worked with Robert Altman as a producer and in other roles. He now manages his creative estate.
Although Altman is playing in theaters all over the world, in the US it can only be shown theatrically under restricted conditions. Nyack resident Jonathan Demme presented it at the Jacob Burns Film Center in Westchester last December, and Seig had the honor of speaking at the Museum of Modern Art in January after a screening that ended a seven-week retrospective of Altman's work. After Rivertown Film's showing on March 25, Seig will present 20 slides in 20 minutes on Altman followed by a Q & A.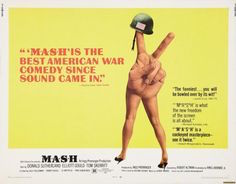 While refusing to adhere to Hollywood conventions or the demands of its executives, Altman's unique style of film making won him friends and enemies, earned him international acclaim and occasional scathing criticism, and over a five decade-long career helped reshape movie making with technical and aesthetic contributions to the evolution of the art form. Ron Mann's Altman tells the story, primarily in the directors own words. "The film makes direct and quite subtle references to what inspired his work, how he saw his own impact, and his relationship to art and commerce," says Seig. He explained he would compare Altman to Alfred Hitchcock as Rivertown Film has an exciting Hitchcock-themed benefit coming up in May, and because Hitchcock had a big hand in starting Altman's television career.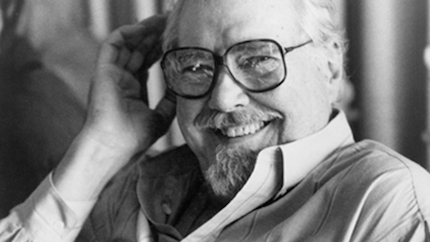 Interestingly, Hitchcock hired Altman to direct Alfred Hitchcock Presents in 1957, giving him his first job in television and launching one of the most successful TV directing careers of the next decade. Both Altman and Hitchcock were nominated for Best Director five times but never won. Both also received Oscars in recognition of their overall career achievements. In most ways the two were very different, but there are interesting similarities.
During the process of the making of the film, and the retrospective at MoMA, Seig was fortunate enough to work with Altman's wife, Kathryn Reed Altman, as a consultant. He edited a book of essays and photographs, also titled Altman, published by Abrams Books in December.
Both the film and book drew considerably from an archive housed at the University of Michigan (alongside the Orson Welles's archives.) Seig said he will use Altman and his experience making documentary biographies and histories to reflect on what makes a filmmaker an artist, the fate of artists' legacies, and why Altman named his company "Sandcastle." Over the last couple of years, Seig says, he has spent much of his time consulting on the film and editing the book, which contains photos and essays from the Altman archives.
"Part of my career," he said, "has been spent turning a dozen or so file cabinets into one of the largest archives of an American director." The archives are now housed at the University of Michigan, but Seig remains one of those involved in how they are to be used.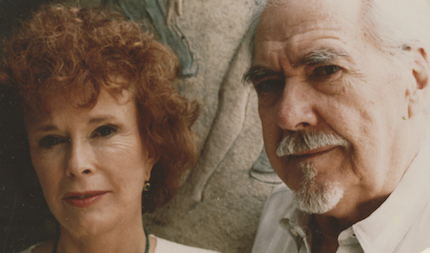 "That's unusual in director biographies," he stated, "and I'll address why. I'll show some unusual images from the Altman archives, and touch on the phenomena of archiving." Seig's passion for his work, his love of Altman, and preserving the art of film, promises a night full of surprises and private life and industry secrets.
"The book partly makes use of family photos that chronicle the Altman's private and public lives. Kathryn made one album for every year or two of their more than four decades together," Seig continued, "and in the coming year these albums will be digitized and preserved. The Altman Estate, the archives, "hold tens of thousands of photographs, but Kathryn's albums are a creative mix of family and cultural history, often annotated," explained Seig. He said the university has cataloged the entire collection of at least 1000 boxes and are looking to bring it to the public, students and scholars.
The Altman evening starts on Wednesday, March 25 at 8p at the Nyack Center. The event is free to Rivertown Film members as a special thank you, and regular price to non-members.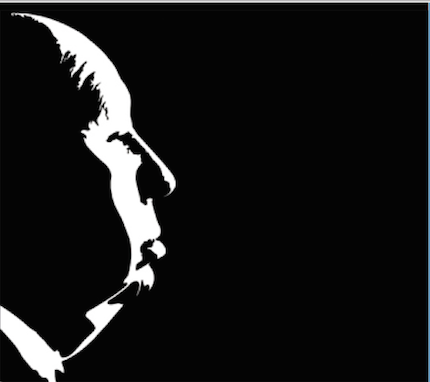 Altman, Then Hitchcock
He had us on the edge of our seats for over 50 films. Once a week this "master of suspense" seized our TV attention with just two droll words: "Good evening."
Mistaken identity, espionage, knowing too much or not enough, the desperate chase, the unfathomable puzzle – all were tools of the magic he used to make us squirm right up to the last moment. And how he delighted in making us dangle by our fingernails from great heights on national monuments. Anything to boost our anxiety until he revealed his surprising twist.
You know him well: Alfred Hitchcock.
Now you have the chance to experience Hitchcock yourself at the glorious, historic and mysterious Hand Mansion of South Nyack, in an evening of darkness and light you'll never forget. Great moments from Hitchcock's films will be skillfully woven into a dinner theater program.
Early bird tickets — available until April 2 — can be purchased online at RivertownFilm.org.