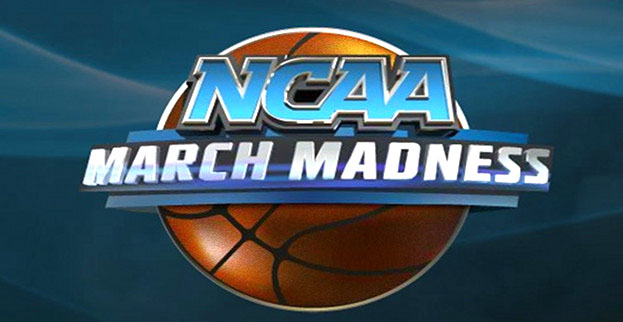 If you think that the frenetic 68 team collegiate spring scramble known as March Madness is poetry in motion, you won't be surprised to hear that it was used in a poem about the Illinois state basketball tournament in 1942, 40 years before the NCAA caught the fever.
The term "March Madness," as it applies to sports, came from an article written in 1939 by Henry V. Porter for the Illinois High School Association magazine referring to the state's high school basketball tournament.  He also used the phrase in a poem he wrote three years later.  In 1982, Brent Musburger used it during his NCAA tournament coverage.   After some court battles over who owned the rights to the name, a March Madness Athletic Association was formed with the Illinois High School Association controlling the rights on the high school level and the NCAA has a perpetual license to use the phrase in connection with its tournament.
Only eight teams competed in the first NCAA men's basketball tournament in 1939.  In 1975, the NCAA basketball tournament expanded to 32 teams and the first bracket pool is thought to have started in a Staten Island bar in 1977.  In 1985, the tournament expanded to 64 teams and in 2011 it was expanded to the current 68 teams with four teams competing in "play-in" games to determine the traditional 64 team bracket.  It is estimated that 45 percent of Americans fill out brackets while the odds of randomly picking a perfect bracket are now 147.57 quintillion to one.  Even President Obama, who has referred to this practice as a "national pastime," fills out a bracket.
Here's the week at a glance
at the Nyack Library.
Monday 
FREE AARP Tax Aid, bring 2 forms of i.d. – one must be a photo i.d., 10a
Universal Class:  Basic Computers 101, Registration required, 2:30p
Build with Legos!, Registration required, 4p
FREE Assistance with NYS Health Insurance Programs, 5p
Tuesday
Fiction Writers Workshop, Registration required, 11a
Cuentos, Canciones y Artesania, 1p
Stories of Strong Girls and Brave Women, Registration required, 4:30p
Nyack Toastmasters, 6:45p
Wednesday 
Universal Class:  Improve Your Memory 101, Registration required, 10a
American Red Cross Blood Drive, 11:30a – 4:30p
Spring Time, Art Time!, Registration required, 5p
College Resume Writing with Josh Marber, Registration required, 7p
Thursday
Yoga Monkeys, Registration required, 1:30p
Game Night!, 5:30p
Master Gardener Series, Registration required, 7p
Friday
Teen Choice Movie, 3:30p
Saturday
Carnegie Concert Series, 7:30p
Sunday
Friends of the Nyack Library Book Sale – Richard Anderson Collection, 12p – 4p
Master Gardener Series:  Raised Beds for Vegetable Gardens presented by Steven Becker, Thurs at 7p
Master Gardener Steven Becker will demonstrate how raised-bed vegetable gardens will improve soil conditions to obtain maximum crop yields.  The discussion will include making raised beds, planting companion crops, rotating crops, and germinating seeds at home.  A discussion of buying nursery grown plants for your vegetable garden is important to successful crops.  Part of the program will include utilizing various garden materials to combat adverse weather conditions and preparing the vegetable garden for winter.  Please register by calling the library at (845) 358-3370 ext. 214 or visit the library events calendar at NyackLibrary.org.
Carnegie Concert Series: Life & Times of Chopin – Final Years, Sat at 7:30p
Dramatic events unfold in Chopin's final years. His scandalous affair with George Sand reaches a climax and riots in the street force him to flee Paris.
Artistic Director Yashar Yaslowitz performs the complete Mazurkas, Nocturnes, Ballades, and other works by Frederic Chopin.
FINAL YEARS
Scherzo No.4, Op.54
Berceuse, Op.57
Three Mazurkas, Op.59
Barcarolle, Op.60
Two Nocturnes, Op.62
Three Mazurkas, Op.63
Polonaise-Fantasie, Op.61
Yashar Yaslowitz, piano
Tickets In Advance: $20 Adult, $18 Seniors & Students, $15 member. At the Door: $25 Adult, $22 Seniors & Students, $18 member.  Tickets and more info at CarnegieConcerts.org.
---
Have a question or a fun fact you want to know? We're looking for suggestions for our weekly Did You Know fact. Write to info@NyackNewsAndViews with your suggestions.
Did You Know comes to you each Monday on NyackNewAndViews, sponsored by the Nyack Library.