"Forests of the Night Masquerade Ball" at Piermont Straus on Thursday, April 2 invites you to walk into a world of sensory glee. This event is the first in a series of collaborations between gallery owner Laura Straus and multimedia artist Kris Burns. Piermont Straus is located at 10 Round House Road, Piermont.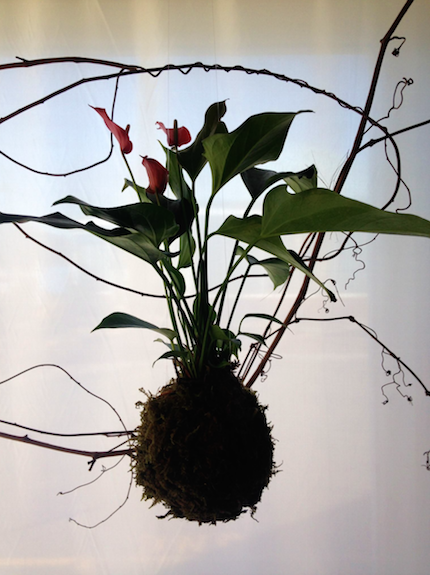 "Forests of the Night" promises a unique artistic experience for those who crave a connection with artists, artistic vision, the playful mind, the exotic and hard to define flavors and sensations of the world around us. Beyond raising funds for "Art in the Park," an annual festival taking place on September 20, Straus says she aims to create new funding sources for artists in the town of Piermont.
Straus is taking the standard fundraising model and turning it on its head, removing the formality, inviting frivolity, fun, adventure and an opportunity for a community to come together for a common cause. "This event is one of many that I see happening," Straus stated. "This is the first time, we're trying to test the waters and say to the community, 'would you come and give us $35 and be a part of something that will just be fun?' We're hoping people will meet other like-minded individuals," Straus said. "Maybe people will come in and meet the artists—maybe this will be that public place."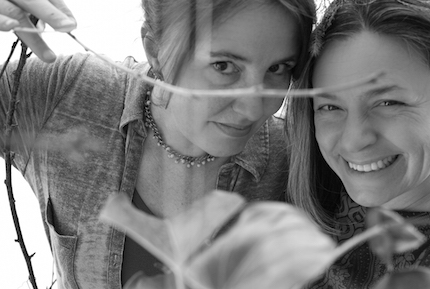 This is exactly what happened when Straus met Burns and their creative partnership began. When Straus and Burns were introduced by a mutual friend, there was an "amazing new source of energy," Straus explained, "a growing energy. I'd like to see other artists feel the same thing Kris is feeling about the space; a sense of ownership."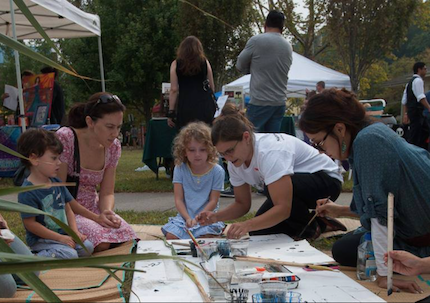 After a long and successful career in the arts, Straus arrived in Piermont and became a pivotal presence in the life and preservation of the town and its fragile environment. She has led the Chamber of Commerce, created Art in the Park, helps support Strawtown Art & Garden Studio and supports local environment projects such as the Sparkill Creek Watershed Alliance. Burns, based in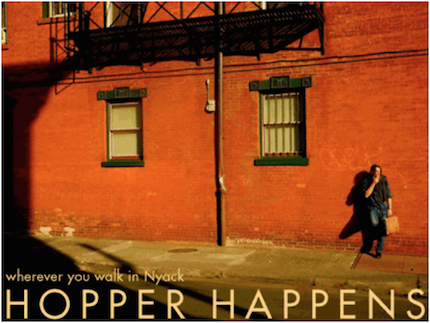 Nyack for over 20 years, is the artist-in-residence at Hopper House, co-founder of Rivertown Film, and has organized two "Hopper Happens" multi-media festivals celebrating Edward Hopper.  Both women are celebrated for their community and artistic contributions.
Burns and Straus have transformed a gallery into a work of art. "I'm hoping to raise money for other public art events, have more artists do what Kris is doing, and continue what we are doing as artists," Straus said. Straus has a keen understanding and appreciation for the value of art, and the value it should have to the artist who created it. "Laura's been so great for me," Burns said, "and I know she's done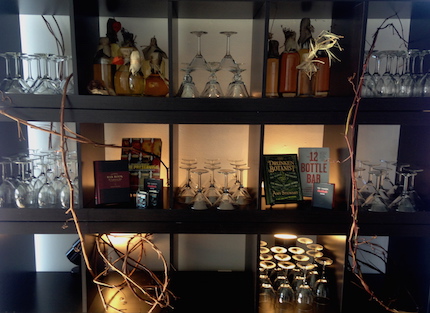 this for other artists, to think about what they do as legitimate, not like a hobby, but that you have to the value of what you do, and that you can't give things away. It took time to do that thing, and you have to know the value of what you do." As Burns and Straus have come to understand by revisiting the lines of William Blake's poem "The Tyger," on which the event is defined, "the inspiration is that it is about the inspiration, and so is our installation," said Straus.
The evening will offer a unique environment, sure to please all who walk through the door. A gentle entry into a Garden of Eden, endless sumptuous food, handmade drinks from an open bar, pastries from Balthazar Bakery, vegetable finger foods, cheeses and handmade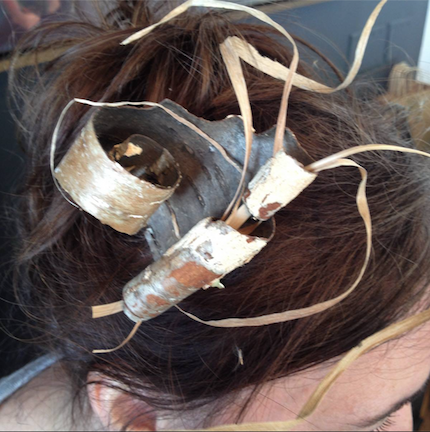 scented beeswax candles. Drinks will be elegantly served from real glasses, original woodland music will serenade you through vine-covered walls and hanging gardens from above. Burns'  drink concoctions famously celebrate seasonal flavors, while her pasta sauce will be made from delicious canned summer tomatoes to remind people of the warm and brazen days that lay ahead. Burns' enchantingly brilliant videos will be projected on the wall as the senses are drawn into the overall experience as the usual concept of time and space drift away.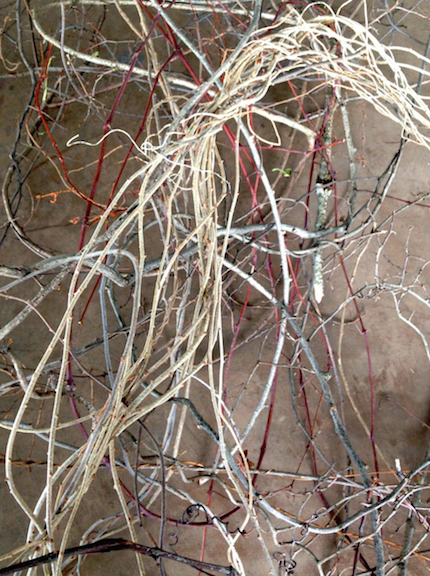 There are no fashion demands being made in the "masquerade ball," only a suggestion that anything from a ball gown to a little black dress will bode well. Items will be available for sale at the event to please anybody's fancy, be it a feathered headband, or a fantastic mask or handbag to make your outfit complete. Burns has spent most of her time collecting beautiful vines and objects from the woods for the event, and carefully transforming the gallery into the wild woodland installation, which will also feature one-of-a-kind hand thrown ceramics and botanical arrangements. She feels people will want to purchase an object, "but as a relic," she explained, "as a reminder of the feeling of being here. So you buy that original artwork because every time you look at it," she continued, "it's reminding you of the time you wore a mask and were in the room with the hanging garden. It's not just about buying an object, or its monetary value, but that it was part of an environment, a memory." That is the new model of fundraising, artists inspiring and supporting other artists.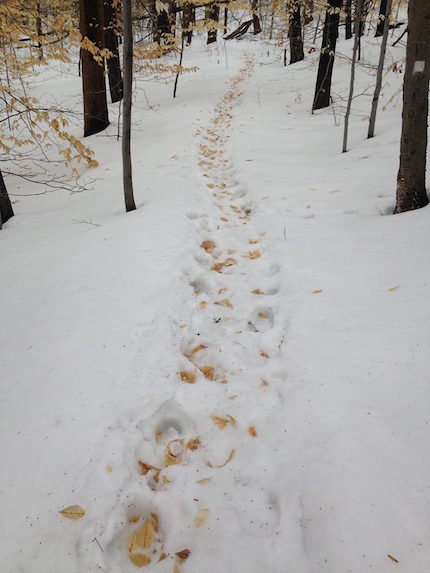 Both women spend every morning and evening walking in the woods with their dogs. It is during this time of safe, quiet meditation inspiration clarifies in their minds. Their collaboration has strengthened both, they say, as many artists are forced to work in solitude, and one of their goals through this project is to find a way to break some of the barriers artists face in these artful communities, and make collaboration easier and more available.
Straus believes this event will be the first of many. Her main focus right now is Art In the Park, which will be the recipient of a portion of the proceeds from this unconventional fundraising event. This is where, Straus says, her years of fundraising are starting to pay off. "I've been learning," she said, "about how to get people together and create public projects that are good for folks and the community. But if it's art for art," she said with a smile, "That seems to be the perfect scenario."
Visit Piermont Straus gallery or piermontStraus.com for more information and tickets, or follow them on Facebook.