by Bill Batson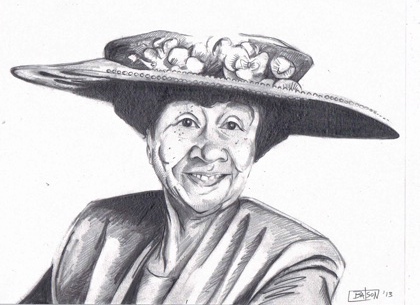 Elegant hats have become the symbol of local civil rights icon Frances Pratt. But when she arrived at the Port Authority Bus Terminal in New York City 62 years ago, she wore a borrowed dress and shoes too tight for walking. On Thursday, April 16, Pratt will officiate the 56th annual Freedom Fund dinner for the Nyack branch of the NAACP at the Pearl River Hilton. From head to toe, France Pratt's personal story is as bold and compelling as her sartorial style.
Pratt grew up with her mother, four sisters and two brothers in rural South Carolina. An incident from her early childhood shaped her future activism. "I walked into an ice cream parlor with my mother and the clerk said, 'You can buy the ice cream, but you have to eat outside.' I had never seen my mother demeaned in that way.  If she had spoken up, the clerk would have called the police."
In May, 1955, Frances, who was attending Friendship College in Rock Hill, South Carolina, learned that she would not be returning to school. "My mother sat me down and said 'you are going to have to go to work for a while,'" Pratt recalled. "My brother Billy Powell and my mother were not well." With the support of a teacher, Pratt found a potential employer in New York who would pay her $40 per month that she could send home to support the family. She first had to travel to Clover, South Carolina to pick peaches to raise the $17.50 for her bus fare.
Two years after arriving in New York City, Frances moved to South Nyack into the home of new husband Marshall Pratt. "I met Marshall in Mount Morris Park in Harlem while I was on a field trip with a group of children," said Pratt. "I was working for a nursery school founded by Dr. Thelma Adair, the first women to serve as an elected Moderator for the Presbyterian Church.  Marshall declared that he wore out four tires circling the park trying to see me again. When he found me, we made a date."
When Pratt came to Nyack, she dreamed of attending the missionary program at Nyack College. "I wanted to go to Addis Ababa in Africa." But responsibilities to family required that she find a way to serve the world closer to home, so she enrolled in Rockland Community College where she obtained her degree in nursing. Pratt went on to work at Nyack Hospital for 53 years, holding titles including Head Nurse of the Emergency Room and the Office of Employee Health.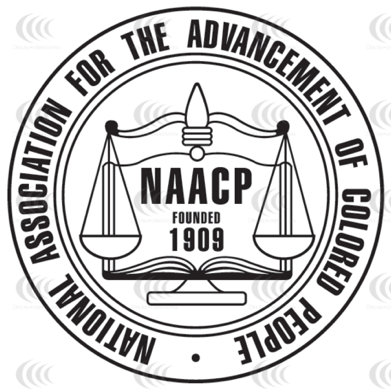 This week's sketch is based on a photo that currently hangs in the emergency room lobby of Nyack Hospital. The lobby as well as a scholarship and a Peace Rose Garden were named in her honor when she retired.
With her typical combination of candor and comic timing, Pratt remarked at the dedication ceremony, "What I appreciate most about this recognition is that it is not about the late Frances Ethel Powell Pratt. I can actually read the plaque and smell the roses!"
In 1981, Pratt was elected President of the local branch of the NAACP. On Thursday night, April 16, Pratt will host the organization's annual fundraising gala at the Pearl River Hilton.  While all eyes will be focused on this year's keynote speaker, Reverend Curtis Everette Gatewood, a member of the North Carolina NAACP State Conference and a founder of the Moral Mondays Movement, people will find it difficult to turn away from Pratt, who always appears in a hat more spectacular than the one she wore the previous year.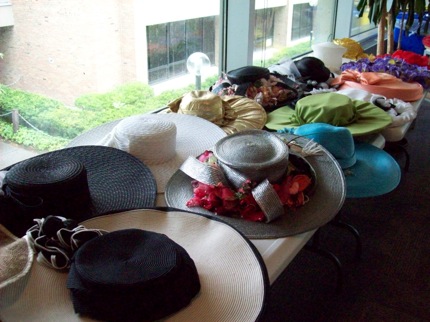 Pratt credits her husband Marshall, who passed away in 2002, for her memorable hats. "My husband designed all my hats.  He was a talented artist and would always design my hats and coordinate my outfits." Pratt's collection of 250 chapeaus were on display at RCC in 2005 for a fundraising event for the NAACP.
One of Pratt's greatest legacies might be the annual Dr. Martin Luther King Jr. program that has taken place at Pilgrim Baptist Church for the last 31 years. The interfaith, racially diverse event is consistently a standing room only affair.
Freedom Fund Dinner
On Thursday, April 16, at 6:30p, the Nyack Branch of the NAACP will hold their 57th Freedom Fund Dinner at the Pearl River Hilton.
I am humbled to be one of those honored this year. Please join me for a compelling program that features Keynote Speaker, Reverend Curtis Everette Gatewood. Rev. Gatewood is a member of the North Carolina NAACP State Conference and works closely with Rev. William Barber II, the founder of the Moral Mondays Movement .
2015 Freedom Fund Dinner Honorees
Apostle Dorian Elizabeth Alston
Josephine A. Bailey
Bill Batson
John Castellano
Pastor Mireille R. Desrosiers
Dorothy Harris
Barbara S. Williams, MSW
To purchase tickets contact Voncile Oliver at (845) 268-6626 or Maria Whittingham at (845) 664-8492.
"Frances Pratt is one of the most decent, thoughtful people I have ever known. Her fight for the rights of all and her clarity and fairness in pursuing those rights is astounding," said Nyack Mayor Jen Laird-White.
Pratt's organizing style is as subtle as her fashion sense is striking. Most people who organize large public events always include themselves on the program, but that is not Pratt's predilection. But even as she reserves the limelight for others, for many, Pratt's aphorisms are as memorable as her accessories. When Pratt sets the agenda, her guests get the last word.  Today, however, this Nyack Sketch Log will end with a few classic Prattisms:
If you see a turtle on a fence, you know he didn't get there by himself. None of us got to where we are without help from someone else.

Your pennies you got to watch, the dollars take care of themselves.

You ain't never seen a U-Haul following a hearse.

Public remarks should be like a lady's dress…short enough to be attractive and long enough to cover the subject.
Special thanks to Doria Hillsman for the hat photo and Dr. Lori Martin and Paul Adler for sharing some Prattisms.  
Hat collecton photo credit: Lloyd Stansbury 
France Pratt photo credit: Paul Adler
Bill Batson is an activist, artist and writer who lives in Nyack, NY. "Nyack Sketch Log: NAACP President Frances Pratt" © 2015 Bill Batson. In Dec. 2014, Batson published "Nyack Sketch Log, An Artist and Writer Explores The History of A Hudson River Village." Copies of the book can be purchased at billbatsonarts.com.