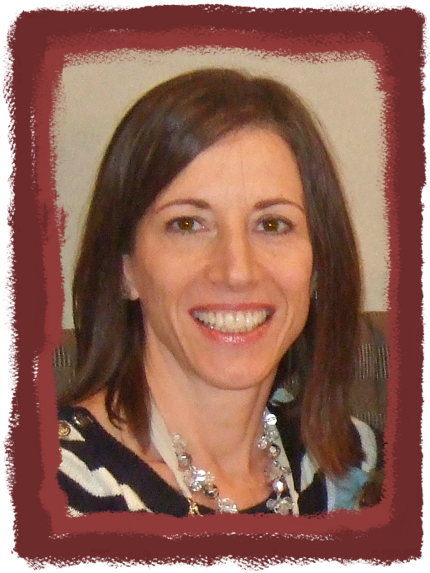 Meet artist and therapist Cynthia Shaw.
How Did You Become an Artist?
I became an artist by hook and by crook. The hook has been my incessant, persistent, driven longing to create; like a north star guiding me home or maybe more aptly, like a thirst in the desert driving me forward to find the oasis.
The crook has been stolen moments over the years adding up to finally naming myself as an artist in my forties and having my first show in my fifties!
My journey has been circuitous. In my family, I was pegged as the jock and the "good listener." I went off to college to study psychology and ended up in graphic design. Yet a few years later, I went back to get a graduate degree in Counseling Psychology. Art and psychology have been intertwined ever since.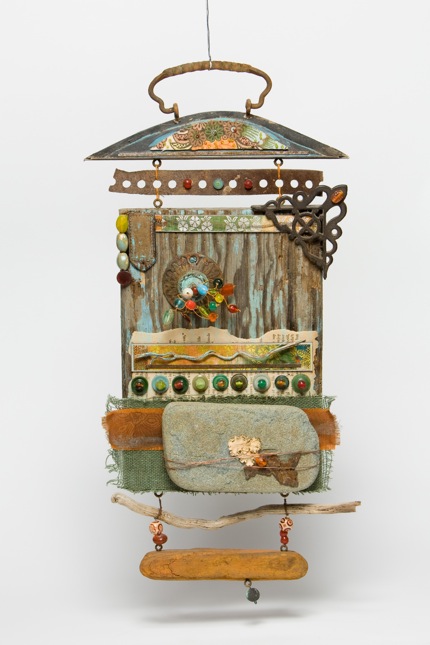 Presently, I use the expressive arts in my psychology practice to help client's access greater depths and in my art studio my work is informed by my own psychological and feeling states as well as questions about meaning and life.
What Kind of Art do you Make?
My work is primarily collage and assemblage and I am also a jewelry artist. I am a great collector of things old and new, lost and found: every kind of paper and button and driftwood and rusty metal and beach glass and old books and stamps and antique letters and feathers and pebbles and drawers thrown away on the side of the street.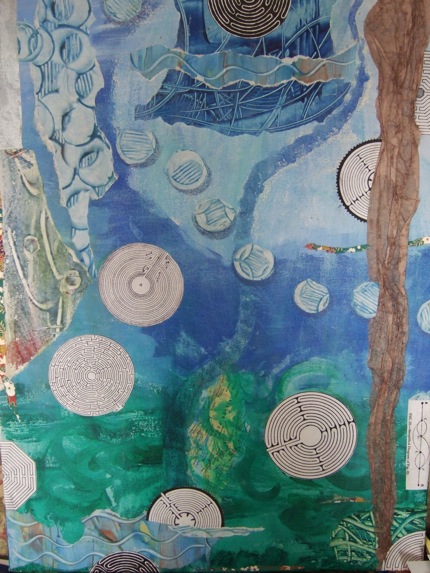 Working with collage and assemblage as well as making jewelry allows me to play with all these pieces of life. Art-making is a meditative and spiritual practice and as a result my work is one part visual memoir and one part conversation about the questions of life, our journey and the beauty of the world around and within us.
I love making pieces that draw attention to this beauty; whether it's a rusted nail or the translucent wing of a cicada.  In my jewelry work I also "collage" together antique buttons and old jewelry,  incorporating them with new beads and elements to create one-of-a-kind pieces.
What's Your Muse?
I often long to express what is deeper than words. The juncture of self and art is just the place to find such richness. My creativity is about process; being with myself and the life around me in an intimate way – a nonverbal, nonlinear, intuitive way to access unconscious depths and insights.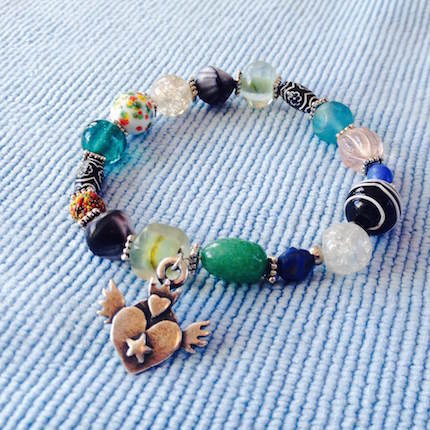 As an artist and a psychologist, I am drawn to creating wholeness out of disparate parts;  some "beautiful" and some perhaps considered "junk." I believe that it is essential to pause and take in our personal gifts and the world's gifts;  the great and the small as well as what we may consider beautiful or ugly.
What's Next?
I will be conducting  "Be Your Own Valentine" workshop at Maria Luisa Boutique. Thursday Feb 12 from 7-9p.  The Workshop will include:
a short guided meditation
self-reflective writing exercise
deep conversation
learning how to string your very own "Valentine" bracelet imbued with the qualities you wish to strengthen or bring forth using beads you have selected.
Here's what you will take home:
a handmade "valentine" bracelet
a renewed sense of your own preciousness
a warm heart
a new or renewed connection with other heart-felt women.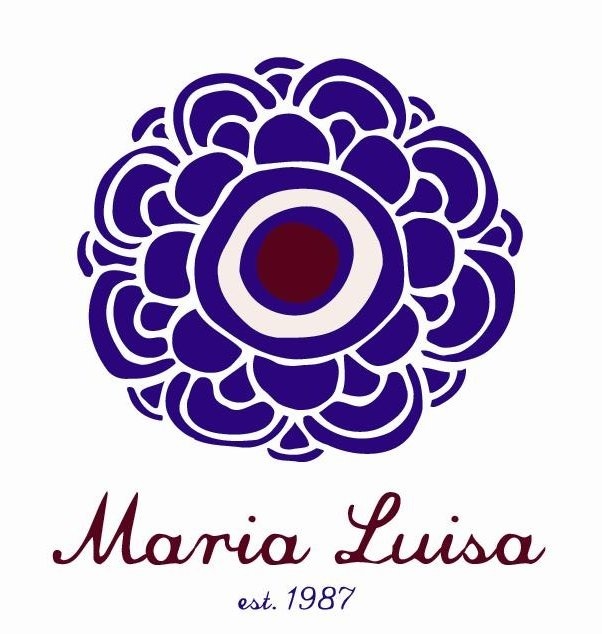 Local Arts Index is sponsored by Maria Luisa, 77 South Broadway and ML by Maria Luisa, 75 South Broadway, Nyack, NY