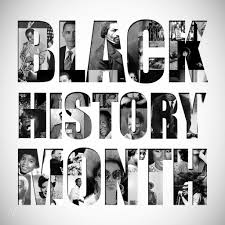 The US, UK, and Canada all celebrate Black History Month. The US and Canada celebrate it in February, while the UK celebrates it in October. In 1926, Black History Month began as a week when historian Carter G. Woodson announced the second week of February to be negro history week to coincide with the birthdays of Abraham Lincoln and Frederick Douglass. In 1976, as part of the US bicentennial, the informal expansion of negro history week to black history month was officially recognized. Each year, every American president designates February as Black History Month and endorses a specific theme. The theme for 2015 is "A Century of Black Life, History and Culture" chronicling the important contributions by African-Americans to art, literature, sports and pop culture.
Here's the week at a glance
at the Nyack Library.
Monday 
FREE AARP Tax Aid, bring 2 forms of i.d. – one must be a photo i.d., 10a
Shakespeare Discussion Group, 4p
Build with Legos, Registration required, 4p
FREE Assistance with NYS Health Insurance Programs, 5p
Paying for College with Josh Marber, Registration required, 7p
Tuesday
Cuentos, Canciones y Artesania, 1p
Tuesdays at Two Film: Bird
Public Information Session for Library Budget Vote, 7p
Wednesday 
Microsoft Word Basics Workshop, a six-week facilitated Universal Class workshop. Registration is required for all weeks. Visit NyackLibrary.org for more info or email Dane Paciarello, 10a
How Kids Live in West Africa, Registration required, 4:30p
Fiction Book Discussion Group:  The Storied Life of A.J. Fikry by Gabrielle Zevin, 7p
Thursday
Little Shanti Yoga, Registration required, 1:30p
Non-fiction Book Club:  Book of Ages:  The Life and Opinions of Jane Franklin by Jill Lepore, 2p
Group Read:  The New Jim Crow by Michelle Alexander, 7p
Friday
Teen Choice Movie, 3:30p
Saturday
African Inspired Woven Beaded Bracelet Workshop Session 1, Registration required, $5 materials fee, 11a
Carnegie Concert Series:  Life & Times of Chopin – Expatriate, 7:30p
Sunday
The Bench by the Road Project:  A Commemoration of Black History, Registration required, 2p
Carnegie Concert Series: Life & Times of Chopin – Expatriate, Sat at 7:30p 
After a decade in exile, Chopin struggles with the loneliness of living abroad as an expatriate, wondering if he will ever be able to return home to his beloved Poland. Chopin's mature music is filled with nostalgia for old friends and family who he has not seen in years. He is comforted only by his music, which he infuses with the folk songs of his youth that echo in his memory. Artistic Director Yashar Yaslowitz performs part 3 of five concerts featuring the complete Mazurkas, Nocturnes, Ballades, and other works by Frédéric Chopin.
Program: Four Mazurkas, Op.33; Two Nocturnes, Op.37; Scherzo No.3, Op.39: Four Mazurkas, Op.41; Two Nocturnes, Op.48; Ballade No.3, Op.47
Tickets In Advance: $20 Adult, $18 Seniors & Students, $15 member.  At the Door: $25 Adult, $22 Seniors & Students, $18 member. Tickets and more info at CarnegieConcerts.org.
The Bench by the Road Project: A Commemoration of Black History, Sun at 2p
Nyack will soon host a monument to the painful period of history when African slavery was a global industry. The Bench by the Road Project is a memorial history and community outreach initiative established by the Toni Morrison Society in honor of Toni Morrison's 75th birthday. Bill Batson, author/artist of the Nyack Sketch Log and Chair of the Nyack Commemoration Committee, will present the stories that inspired the 13 other Bench by the Road memorials that are around the world. Register to attend at NyackLibrary.org.
---
Have a question or a fun fact you want to know? We're looking for suggestions for our weekly Did You Know fact. Write to info@NyackNewsAndViews with your suggestions.
Did You Know comes to you each Monday on NyackNewAndViews, sponsored by the Nyack Library.