by Bill Batson
Legend has it that when Helen Hayes MacArthur first saw this fine example of Italianate architecture on North Broadway, her husband, playwright Charles MacArthur told her it would cost them a Pretty Penny. The name stuck.  From 1934 until 1990, the actress who was known to the world as the First Lady of American Theater lived here in the Village of Nyack as a mother, wife, neighbor and civic leader –not as a celebrity.
The Hayes Era Ends on Broadway
When the Second Stage Theater finalized their purchase of 240 W. 44th Street in Dec. 2014, they announced that naming rights for what has been the Helen Hayes Theater would be for sale. Hayes has had top billing on that marque since 1982. Before that, a theater at 210 W. 44th had been named Helen Hayes since 1955.
To place her talent in perspective, Hayes is one of only twelve artists that have received all the major performing arts awards. Hayes has won; an Emmy in 1953 for Best Leading Actress in "Schlitz Playhouse of Stars," a Grammy in 1977 for her recording of The Bill of Rights, an Oscar in 1932 for Best Actress in "The Sin of Madelon Claudet" and a Tony in 1947 for Best Actress in "Happy Birthday." The term to describe this full-house of entertainment accolades,  EGOT, was coined by Philip Michael Thomas, Tubbs from Miami Vice.
For several decades, Mrs. MacArthur, who insisted on being referred to by her married name, was an active member of the Thursday Reading Class of Nyack-on-Hudson. The class, that gathers each month at a different member's  home, has been meeting regularly since 1887. In Mrs. MacArthur's day, participants made formal presentations to the group on a topic of public interest, assigned by the program committee.
This week's sketch log is composed almost entirely from Mrs. MacArthur's remarks from a Thursday Class meeting held sometime in the 1980s. A transcript of her speech, along with other extraordinary documents and artifacts, can be found in the Local History Room of the Nyack Library.
Our Courting Days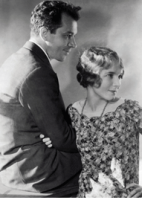 "During our courting days, Charlie liked to bring me, on a Sunday afternoon, to Tarrytown by train and then by the little snub-nosed ferry to Nyack – a good half hour's river trip, complete with Italian serenaders, accordion, violin and tenor. Just right for lovers.
On our first visit we went directly to the frame house on South Boulevard which had been the last home of the MacArthurs as a family. It was near the Missionary Institute where the Rev. William T. MacArthur had been a preacher in residence and a mighty stirring one from all accounts."
Starting a Trend
"We brought friends who would have us clinging with them to Long Island. We lured them with picnics by the river. Once they saw our future estate, they were invariably filled with wonder and envy.
Ben Hecht bought a house for himself on Perry Lane, Joshua and Nedda Logan came seriously house-hunting. We looked to have started a trend."
Forces of Magic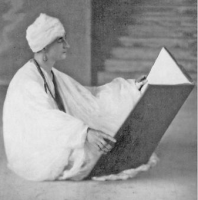 "As we passed along South Boulevard, our progress was slowed to a crawl by four elephants, shuffling down the center, tail in trunk. They seemed to be alone and they seemed to know where they were going and seemed bored. That was the first inkling that we had that this was no ordinary, old-fashioned, small river town. There were forces of magic in our river valley. I had become so bemused by all that had come to pass in that day that my instinct was to ignore the whole thing and put those pachyderms down to an aberration, but Charlie, with his reporter training, had to track down the story."
Oom, the omnipotent
"That is how we became acquainted with Dr. Bernard, ex-barber from Brooklyn, and then Oom, the omnipotent, the yoga big-wig. His Clarkstown Club was a huge compound, teaming with seekers after health and spiritual awareness. There was also a good sized menagerie. During world War II we had a number of war relief benefits together, shows and sports events that scrambled local talent, Broadway greats into a tasty dish."
When the officers arrived at poolside
"There was a night when a neighbor, who had never relaxed her vigilance on behalf of the community's propriety, registered a complaint to the Nyack Police.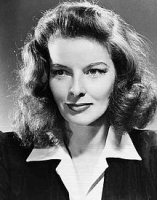 Charlie and I were giving a bridesmaids' dinner for the daughter of beloved friends. It was a warm June night and sometime quite late the wedding party donned the bathing togs we kept for guests and plunged, whooping and laughing, into the pool. The lady to the north phoned the station house and reported an orgy in progress. When the officers arrived at poolside, they were greeted by the bride-to-be, Bobby Boll, and the Bridegroom-to-be, Lew Herndon, and the wedding party, made up mostly of Nyack's old families. Red-faced the police retired with the admonition, 'Keep it down Bobby.' Poor dears, those cops had missed out on a night when Katherine Hepburn, in bra and shorts, had given a superb exhibition of diving in the pool."
Today's sketch is not from life, or a photo, but from Edward Hopper's 1939 painting. Hopper was reluctant to accept the commission, considering the assignment 'tradesman's' as opposed to 'fine art' work.   The painting that Hopper produced is almost light hearted, a radical departure from most of his canvases.
If you would like to learn more about Helen Hayes MacArthur, visit The Historical Society of the Nyacks exhibit "Helen Hayes, the First Lady of Nyack," on display in the Nyack Library's Carnegie-Farian room (Broadway entrance). The exhibit, on display through March, explores the varied works of Helen Hayes, including theatrical playbills, books that she authored, news articles about her, photos of both the actress and her Nyack home, and text describing her life.
This display can be viewed during the Nyack Library's hours of operation, listed at nyacklibrary.org. For more information about the Historical Society of the Nyacks and to become a member, please visit nyackhistory.org. 
Bill Batson is an activist, artist and writer who lives in Nyack, NY. "Nyack Sketch Log: Helen Hayes MacArthur" © 2015 Bill Batson. In Dec. 2014, Batson published "Nyack Sketch Log, An Artist and Writer Explores The History of A Hudson River Village." Copies of the book can be purchased at billbatsonarts.com.