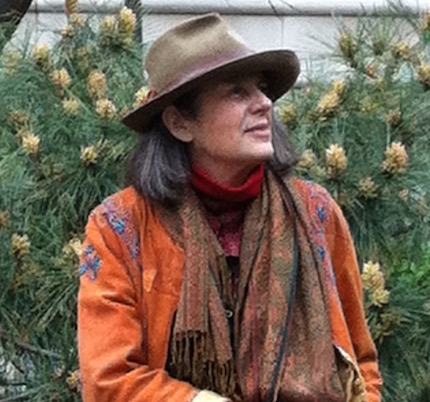 For over a century, our region has been home to extraordinary artists. Local Arts Index highlights the work of individuals who continue our community's rich creative legacy.
Meet Silya Kiese.
How Did You Become An Artist?
Nature inspired my creative journey. This marvelous, mysterious inspiration began in early childhood. The daily experience with nature's infinite wonders, the humming melody of the wind, the light-streams of the sun, the colorful diversity of bird songs, and enchanting rhythmic sound of rivers awakened the creative energy within my soul.
Since then, creative inspiration has accompanied me. I studied at a Rudolf Steiner School and then pursued languages and philosophy in France at both the Institute International de Rambouillet and the Sorbonne.
I followed my "creative destiny" and worked on several documentary films. One of the productions took place in Paris with a focus on its increasing industry, architecture, and public light art, in particular, a spectacular sculptural light tower created by kinetic artist Nicolas Schoeffer. Another production focused on the Bahama Islands, its enriching natural habitat and increasing tourism.
Curiosity then guided me to New York City, where I had family. New York City became my home, and again the "mystery of creativity" guided my interest toward the fine arts. This is how my significant creative journey began at the Art Students League of New York.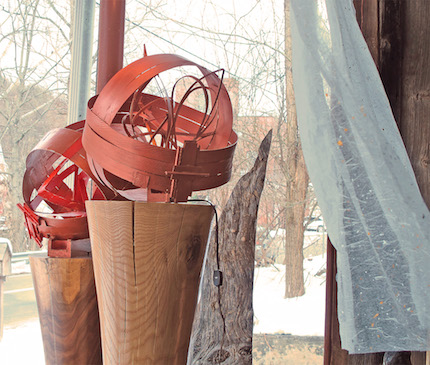 My studies in fine arts and art history continued at the University of California. It may have been another "creative call from nature" as I then pursued my thesis studies in kinetic art and art history at the School of The Art Institute of Chicago where I received my MFA. I then went to Seattle, WA where I was surrounded by great natural beauty, that sparked a magnificent productive time for me. I created sculpture and developed art programs and taught at Evergreen State College, Seattle Pacific University, and lectured at the University of California, Berkeley. Some of the interdisciplinary studio programs covered drawing, sculpture, color and 3-D design that were influenced by Bauhaus and Constructivist styles.
What Kind Of Art Do You Make?
My passion has always centered on the visual poetry of light, on apparent motion combined with geometric, circular, and other structures which are the hallmarks in my abstract series in geometric sculpture and meditative lamp sculptures. As the flame of light moves, its constant rhythm has to be embraced by a concrete form, such as the circle or other complimentary geometric forms. The circle inspires poetic rhythm and movement and thereby conducts a harmonic visual tangible form.
My aim is to create art that preserve the pulse of the beautiful; similar to revealing the depth of a poem or the voice inherent within an object of art. As all in nature is beautiful yet endangered, I develop concepts related to 'art and ecology' and 'art and ontology' using light, glass, natural wood, stone minerals and diverse metals for contrast and structural stability. In the last few years I have been creating meditation lamps from glass and wood that bring ambient warm lighting and calmness to the home and office.
What's Your Muse?
My artistic philosophy is similar to that of light – artist Nicolas Schoeffer who aims to manifest the natural law that opens up the essential and nourishes elements of nature in human consciousness. His belief was that if you keep facing the light, the dark shadows will not cross your path.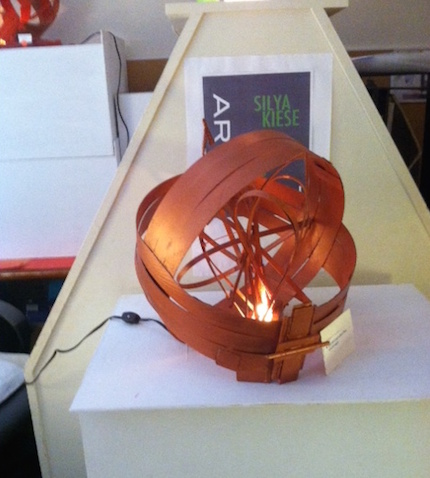 I believe that natural light waves and warm meditative created lighting influence human perception, feelings and soul-harmony, and opens up the intuitive sense, the human mind, the imagination and the inner self.
What's Next?
I will continue teaching three dimensional sculpture and soul writing at the Art Students League of NY while providing private sessions on soul writing, portfolio- development and statement writing for individual art works at my studio in Nyack. In addition, I'm working on a continued series called "DNA of the Soul" related to light within all human beings, animals and plants.
You can reach Silya at beautifulhudsonriver@gmail.com or (845) 548-0050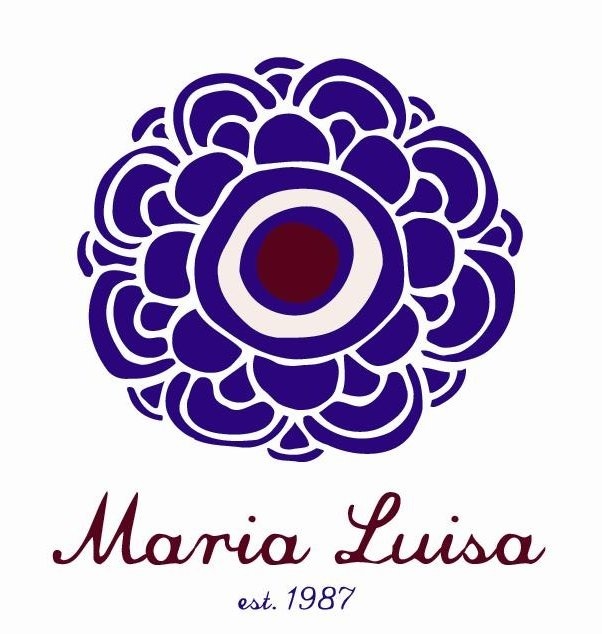 Local Arts Index is sponsored by Maria Luisa, 77 South Broadway and ML by Maria Luisa, 75 South Broadway, Nyack, NY