For over a century, our region has been home to extraordinary artists. Local Arts Index highlights the work of individuals who continue our community's rich creative legacy. For over two years, Maria Luisa has sponsored this digital survey of the current crop of local talent.
For the last two weeks, we have reviewed the previous year of sculpture, painting, drawing, poetry, photography, dance, music, and fashion design.
Meet the men and women featured in 2014 in the Local Arts Index.
Nikki Hung, June 28
A few years ago, I started tinkering with Photoshop and altering photographs; changing the colors and textures to create something new from existing photographs. I alter the look of the photos to create a sort of digital "collage" of patterns and colors.
Mark Weiss, July 5
The question of muse is difficult. What calls me back to the easel every day for 38 years with little rewards beyond the canvas and the loneliness that comes with it. I think it comes from a deep desire to know.
Nina Berlingeri, July 12
It's about realizing the immense amount of respect due towards your experience. You make art out of respect towards your experiences and your time here.
Marcia Nacht, July 19
I have been blessed with finding wonderful models to work with, both physically and mentally. They always bring a spiritual side to them that is incorporated into each piece.
Scott Massarsky, July 26
I have never limited myself to one medium. When I choose materials or a form to create in, I seem to find a way to make it my own.
Frank LoBuono, August 2
I taught myself the craft by doing it. I loved it, so I just kept going. So, in a sense, I've become an "artist" by living my art – every day.
Danielle O'Brien, August 9
Much of my work has been focused on urban decay. I love exploring and photographing places that most people wouldn't give a second glance.
Art Gunther, August 16
There's a voice in each of us that directs our God-given talents. Sometimes it is awfully low, and often we don't listen. In fact, it can be decades before we do. But then we hear the voice. And the conversation can be fascinating.
Lisa Oliviere, August 23
I became an artist because I was basically unemployable and possessed a vivid imagination.  And as a Libra, I am obsessed with harmonizing color, form and texture.
Bob Goldberg, August 30
This quest began before I was 12-years old. Taking pictures was the new "thing" on my block in Brooklyn.
Ben Bonart, September 13
I am so blessed to live in such a diverse community, so close to the most vital city in the world. I can gaze at the river or marvel at the cityscape and feel fulfilled creatively and spiritually.
Stephanie Gagos, September 20
I am most interested in painting the many aspects of the feminine in all of her powerful forms: the healer, the warrior, the innocent, the inner child, the angelic, the goddess.
Erin Girling, September 27
I like to think my pieces showcase nature by literally framing it and hanging it on the wall. It sort of forces the viewers to examine it as art whereas if they saw it on the ground in the woods, they might not even notice it.
Billy Roues, October 4
My mom had a Stella acoustic guitar I would fool around on, but never did much with it until my first guitar teacher dropped me, telling my parents that I would never be a guitarist—at age 12 that burned me up. I started teaching myself guitar chords from diagrams my brother brought home from his guitar teacher, and immediately wrote a song.
Natalie O'Donnell, October 11
Horses, have always played a big part in my life. Their sensuality, grace, strength, freedom and fluidity of motion have always been a fascination for me and have influenced each and every piece of work I create, in one aspect or another.
Emelia Ruyle, October 18
Dress-up for me as a child turned into asking my mom to stitch together my ideas. I loved having clothes that no one else had that I had thought up myself.
Joseph Capasso, October 25
Everything is made in a studio. I don't say to people, 'I'm going to my shop.' I'm going to my studio. It's not a factory, it's not a cabinet making shop. I'm not a carpenter. The only similarity between me and a carpenter is that we both wear shoes.
Dan Springer, November 1
Being part of an art community is important for the exchange of ideas and sharing information about technique and materials. I hope to meet more artists in Nyack. I just moved here from Brooklyn in September.
Nancy Eisen, November 8
I find beauty everywhere and it makes me who I am. I feel like I'm a piece of artwork created by the world around me.
Sean Jones, November 15
I was first introduced to photography at 6 years of age, when my mother, a former longtime Kodak employee, gave me my first camera. I grew up taking portraits of friends, family and daily life in my neighborhood and community.
Heather Sisk, November 22
I sculpt from the figure and I work at facial prosthetics. I was trained through Columbia University and the Bronx VA Medical System. I make custom facial prosthetics for individuals who have losses to their face do to congenital issues, trauma, and illness.
Cynthia Imperatore, November 29
I enjoyed the quiet contemplation of setting type by hand one letter at a time, building a block of words, then printing those words on beautiful papers on a hand-cranked press. Bookmaking expanded the field of writing into physical form.
Chantale Bourdages, December 6
I remember when I fell in love with the form of art I would end up making a career out of. I was seven when I saw my first play. I was in awe with the set and the props which were giant pencils and erasers.
Beata Wehr, December 13
I started to paint and draw as a child and I never stopped. I always thought of working as a studio artist.
Kelvin Z. Celestine Jr., December 20
Sacred geometry has been the main source of inspiration for my work. The symbols of ancient civilizations fascinate me to no end.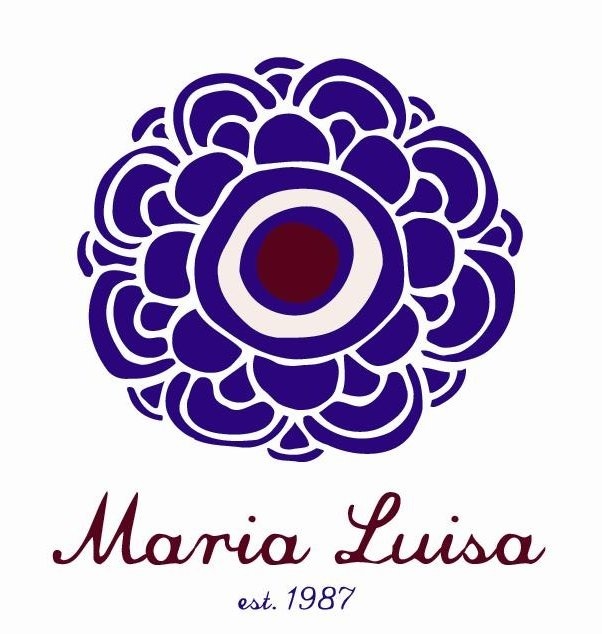 Local Arts Index is sponsored by Maria Luisa, 77 South Broadway and ML by Maria Luisa, 75 South Broadway, Nyack, NY