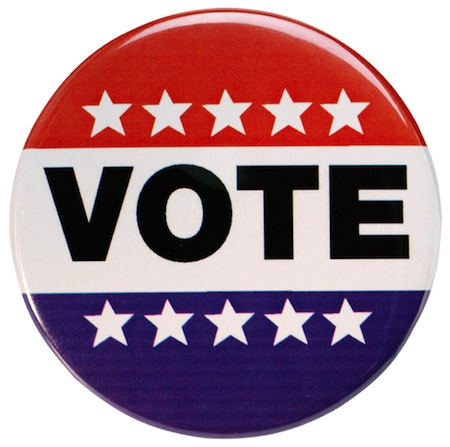 Did you know…that the Nyack Trustee Board election will be held on Monday, Jan 12 from 10a-7:30p at the library ?
If you are 18 years of age and live in Nyack, South Nyack, Upper Nyack and Grandview, you are eligible to vote. Trustees Peter Danish, Karen Roberts, and Chris Bresnan are up for re-election. The public is being asked to approve the board's nominations to fill these positions. All three candidates are running unopposed.
The Trustee Board is responsibilities for adopting library policy, choosing and supervising the library director, adopting a budget and overseeing its administration, and obtaining financial support for the library.
The Nyack Library has an annual budget of nearly $3 million, mostly raised by a library tax. Trustees must be capable of reading and understanding financial statements utilizing balance sheet accounting.
In addition, each trustee is expected to assist in building and maintaining strong financial support for the library in the community, such as assisting in the library's ongoing fundraising efforts.
Here's the week at a glance
at the Nyack Library.
Monday
Shakespeare Discussion Group,
4 – 5:30p
FREE Assistance with
NYS Health Insurance Programs, 5p
Tuesday
Cuentos, Canciones y Artesania, 1p
Tuesdays at Two Film: Blue Hawaii
Wednesday
Microsoft Word Basics Workshop, a six-week facilitated Universal Class workshop. Registration is required for all weeks. Visit NyackLibrary.org for more info or email Dane Paciarello.
Thursday
Group Read: The New Jim Crow by Michelle Alexander
Read and discuss by chapters of this book that highlights the issues of race in America and how that has grown increasingly connected with our criminal justice system. Led by Abbie Huff
Saturday
Carnegie Concert Series- Life & Times of Chopin, 7:30p
Artistic Director Yashar Yaslowitz performs part one of five concerts dedicated to the Life & Times of Frederic Chopin, featuring his most essential piano music: The Complete Mazurkas, Nocturnes, Ballades, Scherzos, & Other Works.
Have a question or a fun fact you want to know? We're looking for suggestions for our weekly Did You Know fact. Write to info@NyackNewsAndViews with your suggestions.
Did You Know comes to you each Monday on NyackNewAndViews, sponsored by the Nyack Library.