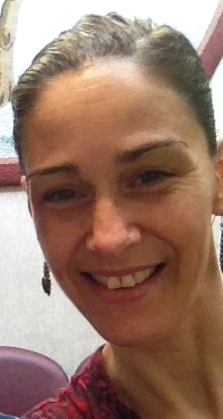 For over a century, our region has been home to extraordinary artists. Local Arts Index highlights the work of individuals who continue our community's rich creative legacy.
Meet scenic artist Chantale Bourdages.
How Did You Become An Artist?
I've always made and been surrounded with art. I remember when I fell in LOVE with the form of art I would end up making a career out of. I was seven when I saw my first play. I was in awe with the set and the props which were giant pencils and erasers. I wanted some of those giant props…so I asked my parents for material and made me my very own giant pencil.
The rest of my life has, since then, been populated by hundred of sets, props and artistic enterprises of all sorts. In 2009 when I found out there was such a thing as a scenic artist, I knew I had found my passion. I concentrated all my focus and efforts into joining USA 829 (United Scenic Artists Local 829, a union for the entertainment business affiliated to the International Association of Technicians and Stage Employees, I.A.T.S.E.). I finally got accepted in 2013.

What Kind Of Art Do You Make?
Every kind! As a scenic artist my main duty is to reproduce, as accurately as possible, what the designer wants or what is placed in front of me! The challenges I face change constantly and without any warning. One day I can be asked to paint a realistic wood grain or marble and the next my job will be to paint trompe l'oeil or a reproduction of one of Picasso's masterpieces. I have to be able to put myself in the shoes of many artists, including Mother Nature, understand their work and process.
What's Your Muse?
I still remember the wonder I felt at seven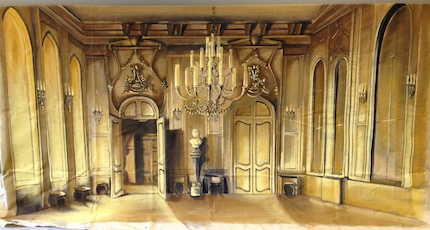 when I saw those giant props…it was magical to me. Somehow being able to reproduce and create such objects or sets gave me the opportunity to bring to life things and places that may otherwise not exist.
When a child puts on a cape he/she automatically becomes a superhero, it's real to them. Well in a way, when we are done creating a set, that "place" becomes real to whomever sees the show or movie. It is magical and wonderful.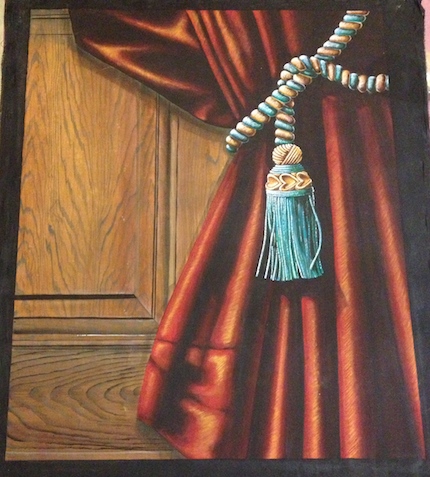 I guess the wonder and magic are my muses.
What's Next?
That is probably the hardest question to answer! Since 2009, I have worked on approximately 170 shows, including hundreds of plays, several TV shows, two movies and many ballets.
At work we are now finishing all the Nutcracker sets and starting a few shows that will be opening on Broadway in the next 6 months (I'm sorry but I can't give out titles yet!).
At the same time, I will be painting the set of The Goat for the Elmwood Community Playhouse in Nyack and five commissioned pieces for individuals and businesses in Rockland.
You can see Chantale's work in Stephen Sondheim's Sunday in the Park with George at the Elmwood Playhouse until December 13.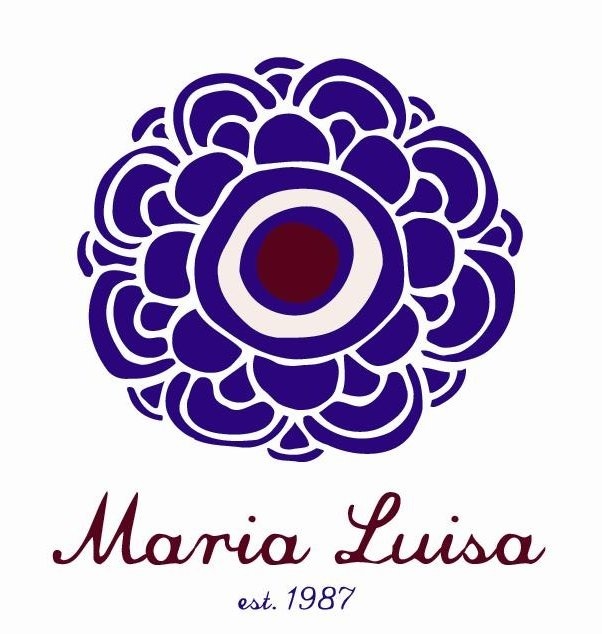 Local Arts Index is sponsored by Maria Luisa, 77 South Broadway and ML by Maria Luisa, 75 South Broadway, Nyack, NY