For over a century, our region has been home to extraordinary artists. Local Arts Index highlights the work of individuals who continue our community's rich creative legacy. For over two years, Maria Luisa has sponsored this digital review of the current crop of local talent.
For the next two weeks, we will recap a year of sculpture, painting, drawing, dance, music, and poetry.
Meet the men and women featured this year in the Local Arts Index.
Jayme Cooper, January 4
Words arranged like a melody, abstract or concrete, light or heavy, wrung out from the soul—that's the art that calls to me.
Dylan Kelehan, January 11
I am a medium through which art flows. The art is already there. I simply channel it and focus it into something tangible that can be enjoyed.
Richard Kavesh, January 18
I've never taken a photography lesson, but have learned a lot from studying and enjoying the work of others. As Yogi Berra said: "You can observe a lot by just watching.
Doris Shepherd Wiese, January 25
I devoured every issue of National Geographic each month lusting to see and experience all those wonderful and exotic places. When my parents gave me a camera at age 10, my destiny was sealed.
Jade Watkins, February 1
Lately, I find myself painting with Florence + The Machine playing in the background. If my art could sing, I would want it to have the voice of Florence Welch; passionate and empowering!
Danielle Sheri Wasserman, February 8
While discovering the new people and places in the village, I came across the live music scene and was immediately inspired to embrace and share my passion for music.
Vera Rulon, February 15
I draw. I draw on anything. Paper napkins, chopstick wrappers, wine foils, and paper (of course). Most times I leave my art behind, but not always.
Leigh-Anne Eagerton, February 22
I worked for two years for Sherwin Williams Paints, mixing colors and matching exact hues according the customer requests. I was also a consultant regarding materials and the proper kinds of paint needed to cover them.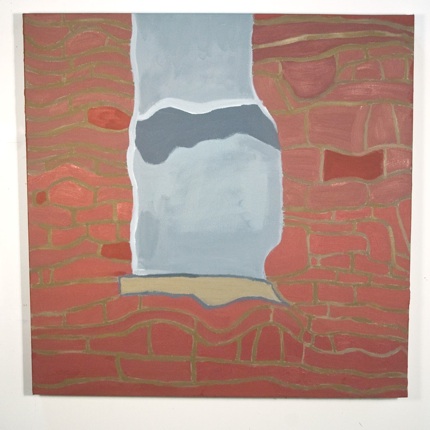 Graceanne Malloy, March 1
I make oil paintings inspired by how natural light plays on architecture and reflection.
Jeremy Fuscaldo, March 8
I love telling my own stories through sequential art. It allows me to experiment with different types of camera angles to find the most effective way to tell a  story.
Maxine Nodel, March 15
I remember being inspired by the creative environment ubiquitously defining my childhood: the smell of turpentine and oil paints permeating throughout the house, artists and musicians coming and going- all of them making, sharing, talking about art and leaving me inspired to create.
Jonathan Rucker, March 22
The past few years have been an incredible journey for me of spiritual awakening, mystical experiences and returning to nature. I've been on a mission to unite people and liberate minds and hearts. I have so much love for the Earth and for people and this can be heard and felt in my music.
A. Anupama, April 5
I write short, free verse poems mostly, but poetic forms from world-poetry traditions are interesting and useful.  On my blog, Seranam.com, I illustrate the act of poetic inquiry by using photos that create metaphors in juxtaposition to the images evoked by my text.
Anna de la Paz, April 12
I am evolving as an artist. I am right now really exploring the power, the beauty and the spirituality of percussion.  I am finding connections between my work in Spanish dance and with the many different forms of percussion from all over the world.
Diane Churchill, April 19
It was a huge struggle to become an artist, to believe in myself at a time when there were no women artists in the art books, the galleries or the museums.
Sue Barasi, April 26
Sunlight is my biggest inspiration. The way the sun dances on an object or scene just mesmorizes me.  Whether it is caressing something worn, old and broken or a beautiful field of flowers, light really does create breathtaking moments.
Diana Wilkins, May 2
When I was 16, I attended my first poetry reading in a small cafe back home in Worcester, Massachusetts. I remember listening to a woman read her poem and I was just in total awe. We are very good friends today!
Heather Douglas, May 10
Although I have always considered myself an artist, it has taken half a lifetime to feel that I've earned the title.
Carole P. Kunstadt, May 17
Ephemera and antique books have revealed themselves as containers of a rich source of history, and stored personal experiences which I am responding to intuitively. I believe everyone makes a mark while here.
Lawrence Hultberg, May 24
My intent so far has been to avoid representation as much as possible, but when using lines it is difficult not to create geometric forms that inevitably become reminiscent of one thing or another.
Don Dietrich, May 31
Improvisation, it's nature and practice in music as well as art, is something I've always been drawn to. It's at the core of everything I do. I'm working off the nervous system, so to speak.
Vinny Raffa, June 7
Local Arts Index: "What's your muse?"
Vinny Raffa: "I am the muse."
Jane Coco Cowles, June 14
It took me a while to realize that I was destined to have a career as an artist. It was the path I had to take to get where I am today. But it was scary, to go from being an attorney to an artist. But, truthfully; it is the healthiest and most loving thing I did for myself.
Liza Altman, June 21
My father was a talented artist in many media, including painting, carving, marquetry, and most anything he could do with his hands especially working with stone. From him, I inherited both the skill and the enthusiasm for artistic production, and the advice to "lead the life of the mind."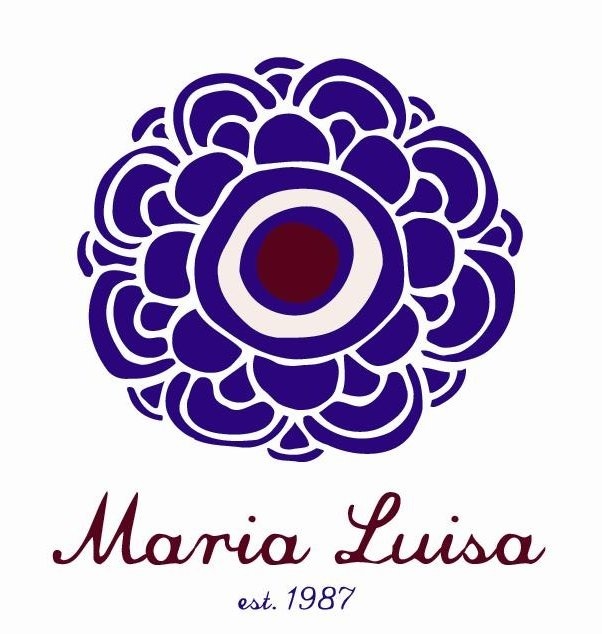 Local Arts Index is sponsored by Maria Luisa, 77 South Broadway and ML by Maria Luisa, 75 South Broadway, Nyack, NY