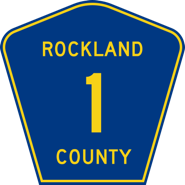 by Paul Trader, Chairman of the Institute for Non-Profits, Cornell Cooperative Extension of Rockland
"All external contract agencies will see a 100% cut in Rockland County funding [in the 2015 budget]," wrote Rockland County Executive Ed Day in his weekly County Executive Corner update for Oct 23. "No one wants to see this happen, as we all have our favorite nonprofits, but it's not responsible to subsidize funding for these agencies on the backs of our residents and business owners."
Paul Trader from the Institute for Non-Profits at Cornell Cooperative Extension of Rockland, spoke to the Rockland County Legislature on Oct 30 to make the case for non-profits and how a 100% cut to non-profit funding may be counter productive to Ed Day's stated goal of balancing the budget and stimulating the local economy.
Every five years, Cornell Cooperative Extension conducts an economic impact study of the non-profits in Rockland County. Our last survey, which was based on 2011 figures, was analyzed by Cornell University … and made some important points:
First, we learned that our non-profit community brought in $566 million from outside of Rockland County … through grants and contracts with state and federal governments, and private foundations across the country.  Amazingly, this accounted for ¾ of their total revenues.  Looking at it another way:For every dollar of support from within Rockland, our non-profits raised an additional $3 from sources outside of Rockland.
Rockland
Non-Profits  Rally
There's a rally on Tues night at the Rockland County Legislature in front of the Allison-Parris Building in New City this Nov. 18 at 6p. The rally will be followed by presentations to the full County Legislature at the Budget Public Hearing at 7p.
In almost all cases, we cannot obtain these outside dollars without a financial match or contribution from our local government. If this budget cut is adopted, we will not only lose county funding … but will lose potential state, federal and private foundation funding – which is essentially a double-whammy. We need the Rockland County as an investing partner, if you will, in order to bring the other partners to the table. Without a financial commitment from our county partner, our other potential funders will drop off drastically.
Of the money brought into Rockland from outside sources, our non-profits spent $486 million within the county. That's almost half-a-billion dollars spent by non-profits within the county. This is done through purchasing of equipment, supplies and services from local businesses, and employment of Rockland residents. Cornell University's analysis showed that this outside funding directly supports at least 7,800 jobs.
Without the county's investment in contract agencies, we not only lose outside grants but also lose jobs … and almost half-a-billion dollars currently being pumped into Rockland's economy by the non-profit sector.
How Budget Cuts Effect The Nyack Center
"If the proposed 2015 Rockland County budget is approved without any revision, the Nyack Center would lose almost $47,000," says Nyack Center Director Kim Cross.
Here are some of the ways that money is currently spent.
$2,000 ensures two children computer access in Computer Time Drop-In for a year
$1,500 gives one child a seat in the Breakfast Club throughout the school year
$500 allows one child enroll in After School Program for six months
$300 sends one child to Camp Nyack for two weeks in the summer
Here's what we are fighting for:
to ensure that 44 children get a healthy start in the Nyack Center's  Breakfast Club
to provide 87 children with a safe, educational place in an after school program
to give hundreds of many of their teens a drug & alcohol free venue at the Nyack Center's Back Door Café
to supply internet and computer access to over 40 youth in the Computer Time Program
In addition, these purchases and expenditures by non-profits support other private businesses which, in turn, generate new jobs and incomes in the FOR-profit sector.  According to Cornell University's researchers who analyzed our survey, this ripple-effect, as it's called, generated an additional $433 million in growth for the private sector.   If county funding is eliminated, the Contract Agencies will, in turn, spend less, terminate some staff positions and lose their valuable expertise, and in a number of cases, the organizations themselves may go out of business … all of which will reduce this ripple effect and, to some degree, affect the county's economy.
Although I am focusing on the economics of funding Contract Agencies, I also do want to point out the effects that such a cut could have on the human side of the equation … the people that you represent.
First and foremost, if we have to drop programs and services, who will pick them up?
Contract agencies prevent incarcerations, hospitalizations, drug treatment, school drop outs, and unemployment. Preventing these events is clearly much more economical than paying the much higher costs later.
To make up the difference caused by a funding cut, we will have to do more fundraising …but less program work as a consequence. We may also be forced to increase fees. What if those fees become unaffordable to those who need them most?
Will there be more hospital admittances … and will people be pushed onto Medicaid and Supplemental Nutrition Assistance Programs?
And, although we are focused on the programs and services that we provide, we are also concerned about our own employees.  A cut to a feeding program, for example, will likely result in a reduction of employees assigned to run that program. In turn, those people losing their jobs have families to support … and this loss of income will impact their ability to pay rent, shop, and feed their own families … all of which results in a greater need for the very services that are being eliminated.
In summary, while we applaud the county executive's stated focus on responsible, forward-thinking fiscal management and the goal to fund programs and services in our community, at minimal cost to the taxpayers, we urge you to find the cost savings elsewhere because, as I've just outlined, elimination of funding for Contract Agencies will ultimately cost the county and its taxpayers more money.
An investment of less than 1/2 percent in the county's budget will bring:
An enormous variety of needed services and programs for Rockland residents
More than half-a-billion dollars brought into Rockland from outside sources
Almost half-a-billion dollars pumped into Rockland's economy
$60 million worth of free volunteer time to multiply our outreach
Fundraising that involves the private sector and community at-large
Employment for over 9,000 Rockland residents who work in the non-profit sector
And help our county remain a desirable place to live … and work.
Unfortunately, non-profits have sometimes been seen as a luxury rather than a necessity. We maintain that Rockland County's non-profits are a necessity that we cannot afford to lose.
Paul Trader is the Chairperson of the Institute for Non-profits at the  Cornell Cooperative Extension of Rockland.