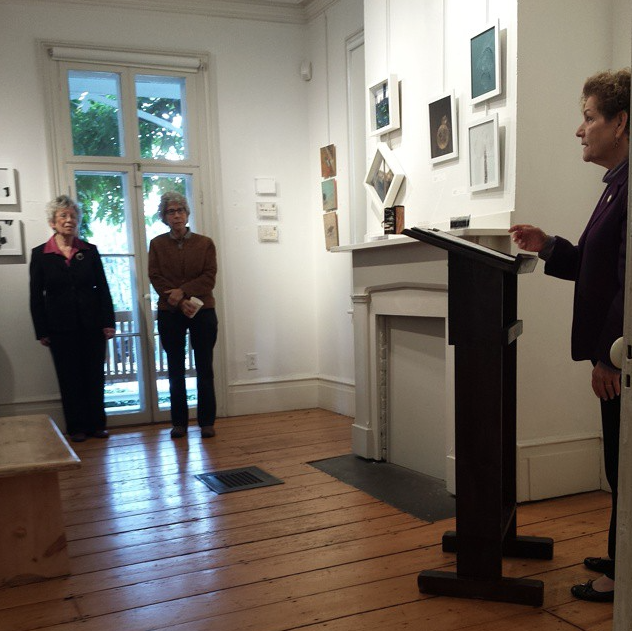 New York State may soon recognize a "state visual artist." If adopted by the New York State Legislature, a citation named for Nyack native son Edward Hopper would acknowledge the work of a contemporary artist with an honorarium of $10,000. The chosen artist will also give two public showings within the State, one of which will be at the Edward Hopper House Art Center. Assemblymember Ellen Jaffee (D-Suffern) visited the Hopper House last week to announce the establishment of the Edward Hopper Citation of Merit for Visual Artists.
"Hopper's enormous contribution to art and the course of art history, not just here in America but around the world has made the Hopper House a cultural hub for the Rockland County community and a tourist destination bringing visitors and boosting the local economy," Jaffee said. "Once established, The Edward Hopper Citation of Merit for Visual Artists would shine a light on the Edward Hopper House Art Center and serve as a magnet to draw more visitors and encourage widespread support for this national treasure in our midst."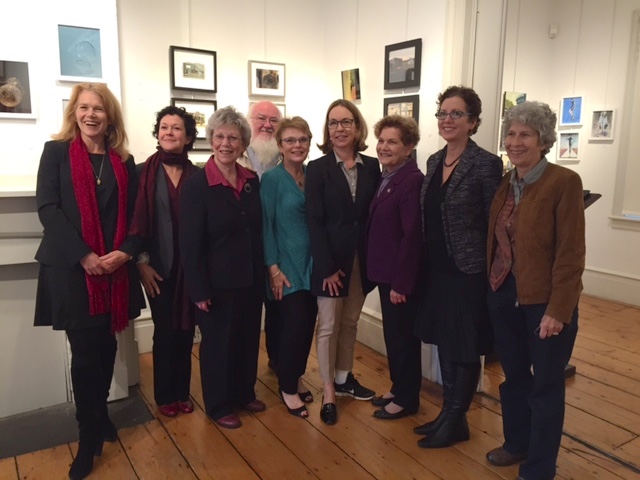 Jaffee continued, "Attaching Hopper's name to this prize will undoubtedly draw serious applications and bring prestige and recognition to the award, which the Governor will present every two years to a distinguished visual artist who is making significant contributions to the advancement of the arts in New York State."
The NYS Council on the Arts will appoint an Advisory Panel of distinguished visual artists and persons with particular expertise in the field of visual art. The director of the ouncil and the Executive Artistic Director of The Edward Hopper House Art Center will be permanent members of the advisory panel. Each current State Visual artist will then serve as a member of the panel in choosing the next New York State Visual Artist.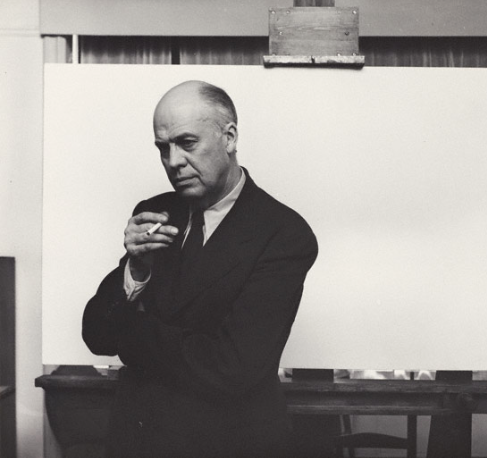 Carole Perry, Edward Hopper House Art Center Executive Artistic Director, said "Edward Hopper has had a profound influence on succeeding generations of artists, and so it is fitting to recognize his contribution to the arts in New York State by attaching his name to an award that honors and encourages today's artists."
Rockland County Legislator Harriet Cornell attended the announcement. "Edward Hopper is the most-admired American artist throughout the world, and an Edward Hopper award to a contemporary visual artist who has made outstanding contributions to the arts in New York State is a most wonderful proposal.  It highlights the importance of the arts while shining a spotlight on Hopper House Art Center, once Edward's home," Cornell said.
"The Edward Hopper Citation will simultaneously recognize a distinguished visual artist and Edward Hopper's contributions to art history," said Jen Laird White, Village of Nyack Mayor. "This citation also honors the contributions of those in this community who continue working together to preserve Hopper's birthplace and his boyhood home here in Nyack," Laird White continued.
Two local artists who draw inspiration from the work of Edward Hopper attended the event. Kristina  Burns, Artist-in- Residence, Edward Hopper House Art Center and creator of the Hopper Happens Festival said, "I was thrilled to learn that Assemblymember Ellen Jaffee is introducing legislation that will spotlight the remarkable legacy of a beloved Nyack native by fostering the continued practice of the arts in New York.  This award will provide absolutely essential support to artists of all disciplines who continue to use Edward Hopper and his intimate New York narratives as a touchstone for inspiration."
Bill Batson, author and artist of the, Nyack Sketch Log commented, "It is so fitting that Assemblymember Jaffee is announcing the creation of the Edward Hopper Citation of Merit for Visual Artists in Hopper's home town of Nyack, because it took this village to raise the artist Edward Hopper and to transform his birthplace into an arts center. As a painter, Hopper's work continues to penetrate the public consciousness. With the Hopper citation, contemporary artists will be aided in their endeavor to create works that are as evocative and enduring as the paintings of Edward Hopper."
See also: