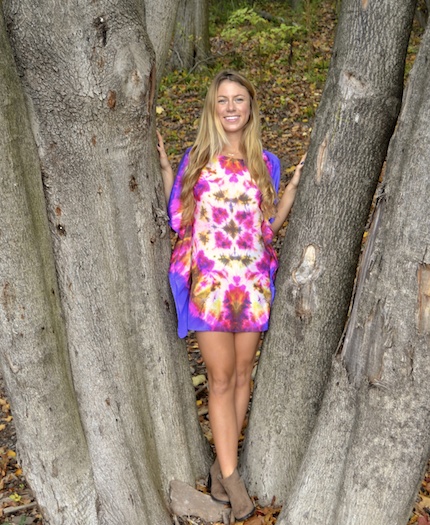 For over a century, our region has been home to extraordinary artists. Local Arts Index highlights the work of individuals who continue our community's rich creative legacy.
Meet fashion designer Emelia Ruyle.
How Did You Become An Artist?
I've been surrounded by creativity my entire life. My mom is a costume designer and my dad is a percussionist so I grew up going to many performances, rehearsals and costume fittings.  Dress-up for me as a child turned into asking my mom to stitch together my ideas. I loved having clothes that no one else had that I had thought up myself.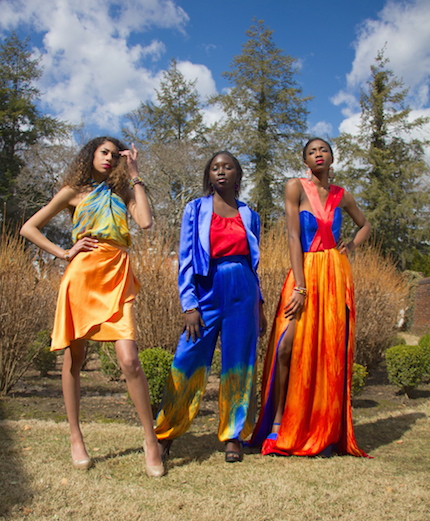 Eventually I began making my own clothing and went on to receive my Bachelors in Apparel Design and Fashion Merchandising at the University of Delaware where I was able to develop my construction and design aesthetic.  Challenging myself as a designer by using new techniques, materials and sources of inspiration has always been the most important part of my process. I am always looking to learn and grow
What Kind Of Art Do You Make?
I combine both apparel design and textile design to create one-of-a-kind garments.  My work is inspired by a love of the natural world as well as an interest in other cultures.  I have always seen fashion as a wearable art and I strive to design unique hand-crafted pieces that express a part of myself.
During my winter study abroad progam in Paris I was introduced to the Japanese technique of shibori dyeing.  Shibori is a type of resist dyeing in which you wrap, clamp or stitch fabric in various ways to create a variety of dye effects and textures in the fabric. The process leaves some of the design aspect to chance- you never know exactly what you are going to end up with so each piece you create is always a bit of a surprise and completely unique. I find working with color, pattern and texture in this way very exciting and I am continually amazed and inspired by the process.  Since returning home from Paris, my mom has been kind enough to lend me the kitchen to continue working with shibori techniques.
What's Your Muse?
I love the adventure of being in a new land and experiencing the people and their art and culture and exploring the landscape.  Travel is one of my biggest passions and one of the reasons I became interested in fashion is because of the global spectrum it has.  I was lucky enough to be able to study abroad in Hong Kong, Paris and Tanzania when I was attending the University of Delaware and found all of these trips very inspiring. While in Tanzania we spent time with the Maasai people and I ended up using cultural elements of the Maasai as inspiration for my senior collection. All of the pieces in my collection were hand dyed using shibori-dyeing techniques I learned while studying in Paris.
Another important part of my creative process is figuring out how to create fashion that is sustainable and ethically produced.  Fast fashion has become a trend all over the world. Clothing is produced very quickly and cheaply in foreign countries- so cheaply that many consumers consider this clothing to be disposable.  A huge percentage of clothing is discarded before the end of its useful life.  My hope is that by creating hand dyed, one of a kind pieces out of all natural fibers, people will be more likely to appreciate and savor these pieces for a long time.  It is also important to me that my garments are produced in America to lessen the carbon toll on the environment and I look forward to selling them locally in the future.  As a designer and artist I want to show people another way to think about their clothes.
What's Next?
I am currently working on my own clothing line, Explore, which will feature hand dyed silk pieces.  I am also working at Maria Luisa boutique in Nyack and recently have been creating a gown made from used plastic bags to be worn in Nyack's Halloween Parade as a part of Maria Luisa's "Say No to the Bag" campaign.
Customers have been dropping off their plastic bags to me and give me feed-back while I work on the dress in the store.  It has been a great visual reminder for customers to bring their own bag the next time they go out shopping and I'm having a great time creating my own textiles and "trashion" designs with the bags.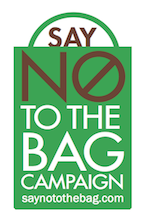 If you are planning on attending the Halloween parade in Nyack, please bring your single-use plastic bags and feed them to the bag beauty and her escort, the bag beast. Volunteers from Keep Rockland Beautiful, Rockland Youth Environment Society, and Anthony's Park Art and Re-cycle Center will collect and repurpose the bags. The tail of the beast and dress train of the beauty will grow as the problem of single-use bags is reduced. For more information visit saynotothebag.com.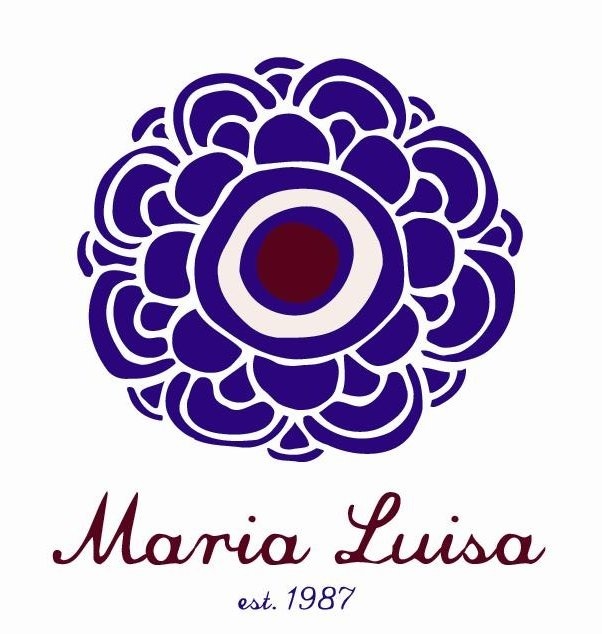 Local Arts Index is sponsored by Maria Luisa, 77 South Broadway and ML by Maria Luisa, 75 South Broadway, Nyack, NY