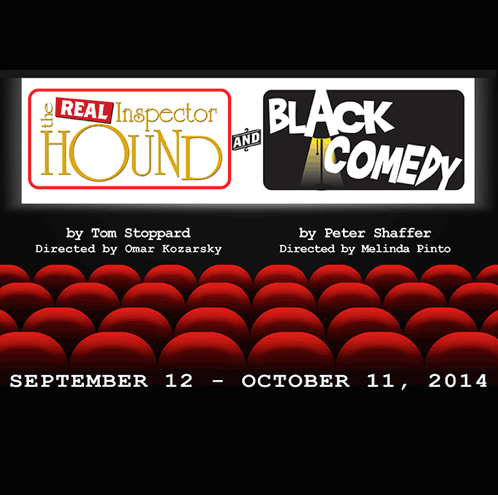 Here's a run down of what to do and where to do it this weekend.
Friday
Steel House, featuring three award winning jazz artists – Edward Simon-piano, Scott Colley-bass, and Brian Blade-drums — performs at the Nyack Library at 7:30p as part of the Carnegie Concert Jazz Series. 59 S. Broadway, Nyack.
Elmwood Playhouse presents Tom Stoppard's The Real Inspector Hound and Peter Shaffer's Black Comedy. The former, a spoof of all things Agatha Christie and the latter, a comedy that is both funny AND punny. At 8p, 10 Park Street, Nyack. Runs through Oct 11.
Saturday
Sunday
Walking Tour at 2p: Edward Hopper's Nyack. See the village through the eyes of the Edward Hopper, a native son of Nyack and one of the 20th centuries greatest realist painters. Sponsored by The Friends of the Nyacks, $5 donation. Meet at the Edward Hopper House Art Center, 82 N Broadway.
Day of Skate: Beginning at 3p, all ages are invited to skate in the Riverspace Parking lot on Main Street at Franklin.
It's home-cooked southern comfort food with foot stompin' music by the Old No. 7 Band at the annual Hopper Hootenanny fundraiser from 5-7:30p. Tickets $40 per person. Edward Hopper House Art Center, 82 N Broadway.
Next Week:
Tues Sept 16: Rockland County town hall meeting at the Nanuet Public Library at 12n with County Executive Ed Day. Residents may submit questions in advance at Q&AEdDay@co.rockland.ny.us. 149 Church Street, Nanuet.
Wed Sept 17: Rivertown Film presents Ida, the story of an orphan who discovers her family background, changing her life. 8p at the Nyack Center, 58 Depew Ave.
Get the Nyack Weekender in your mailbox auto-magically every Friday morning. Add your name to our mail list to get this weekly guide to weekend events — and no other mailers or solicitations. We promise! Visit our online sign-up sheet to subscribe.