For over a century, our region has been home to extraordinary artists. Local Arts Index highlights the work of individuals who continue our community's rich creative legacy.
Meet Vera Rulon, Lauren Randolph and Shawna Handke.
For almost two years, Maria Luisa has sponsored the Local Arts Index. This week, Local Arts Index features artists who are currently being showcased by Maria Luisa. One artist, Vera Rulon, will be creating original work at the grand-opening of ML by Maria Luisa on Fri. Sept. 5 and two artists, Lauren Rudolph and Shawna Handke and have work that is available at Maria Luisa's.
Vera Rulon transforms disposable napkins into enduring works of art. Rulon created pieces of her environmentally friendly works at the reopening of ML by Maria Lusia on September 5. Proceeds from the sale of the pieces will benefit Keep Rockland Beautiful and support Maria Luisa's "Say No To The Bag Campaign."
"Gazing into the eyes of the subjects in my paintings is an intense and powerful experience for me. They have voices that come from within that need to be heard. Eyes fascinate me because their depth and energy is piercing. Through the use of mixed media, I create art that expresses connection."
"This year, I set a goal for myself to create one sketch every day for a year. This may not seem like a big challenge to most, but with two active, growing boys, it's difficult to fit this into an average day. So far, I haven't missed a beat. When I'm not drawing, I'm painting. I paint on handmade wooden panels, canvas paper, and even shoes."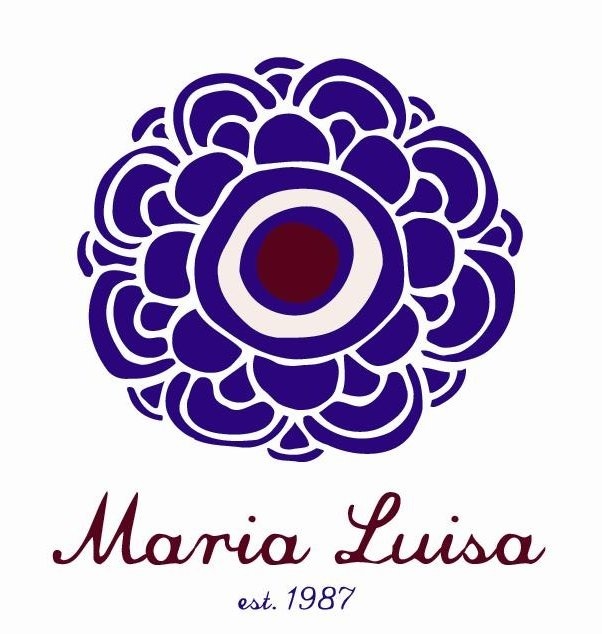 Local Arts Index is sponsored by Maria Luisa, 77 South Broadway and ML by Maria Luisa, 75 South Broadway, Nyack, NY