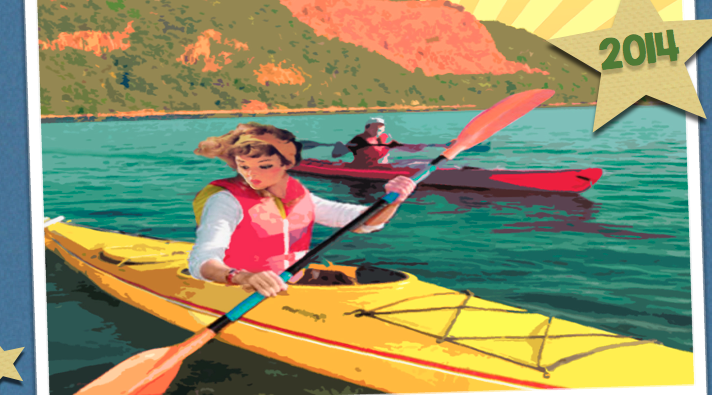 The Hook Mountain Challenge, a benefit Kayak Race for the Nyack Homeless Project, is getting ready to launch.  Kayak races and donors are needed. The fundraising flotilla will hug the Hudson River shore line on Sept. 28, 2014.
For the last 15 years the Nyack Homeless Project Ltd. (NHP), a non-profit 501(c)(3) non-sectarian, grassroots volunteer group has encouraged adults and teens in our community to make a difference by aiding those in need during the cold days of winter.
[info]
2014 Hook Mountain Challenge
Sun Sept 28, 2014
Launch: Memorial Park, Nyack
Registration: 10a
Orientation: 11:30a
12 Mile Race: 12n
6 Mile Race: 12:30p
Participants must bring signed waivers and Page 3 of the registration form to the event. A $35 entrance fee may be paid thru PayPal or a check sent in advance to The Nyack Homeless Project or brought the day of event.
Rain Date: Sunday, October 5, 2014[/info]
Last year the NHP made donations to more than 35 locations whose programs shelter and feed and clothe 8500 men, women, families and children in Rockland County. Examples include soup kitchens, family pantries, children's breakfast and after school programs, homebound cancer/AIDS patients, childcare centers, battered women's shelters, homeless programs, runaway teen shelters, homes for unwed mothers and emergency food programs.
If you want to paddle, or sponsor a paddler visit NyackHP.org, email info@nyackhp.org or call 845-358-7122. Financial donations can be sent Nyack Homeless Project, Attn: HMC PO Box 164 Nyack, NY 10960 For further information
The Nyack Boat Club will provide on-the water support for the Hook Mountain Challenge.