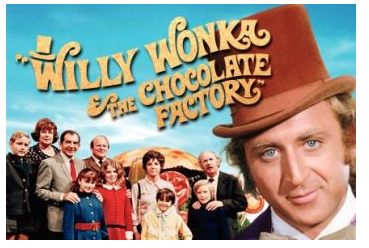 Nyack's Artopee Way Municipal Parking Lot will be transformed into a drive-in theater on Fri Sept 5 at 8:15p for a outdoor screening of "Willy Wonka & the Chocolate Factory" starring Gene Wilder. This presentation coincides with the Nyack Art Collective's candy-themed "First Friday" arts festival.
Willy Wonka and the Chocolate Factory was released in 1971. Although it was not an initial box office success, it has attained cult classic status. The film is an adaptation of the 1964 novel of the same name by Roald Dahl.
Nyack artist Kris Burns is keeping the drive-in culture alive with her third screening in the Artopee Parking Lot in Nyack. This parking lot projection is being revived through the support of the Rivertown Film, the Village of Nyack, New York State Council on the Arts, Nyack Arts Collective, Nyack Farmers' Market, Nyack Chamber of Commerce, Superior Studio Visual, Day Trading Radio, Orangetown Supervisor Andy Stewart, NyackNewsAndViews.com and Bill Batson Arts.
Past pop-up screenings by Burns included a selection of shorts by Rivertown Film and Alfred Hitchcock's "Psycho," which was chosen because that thriller drew inspiration from a painting by the legendary artist and Nyack native son, Edward Hopper.
Movie goers can sit in their car and tune into a simultaneous broadcast of the film on their radio, or bring lawn chairs and picnic under the stars. The village will change the direction of the parking lot from north south to west east for the screening. The screening is free of charge.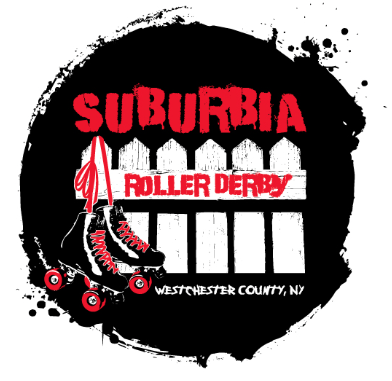 Members of the Suburbia Roller Derby team will skate orders of sweets from local confectioneers Sweet Envy-Cupcake Shop and Sweet Spot. Rivertown Film will sell fresh popcorn.
Responding to the popularity of her pop-up movie projections, Burns is launching a crowd-source funding campaign to encourage people to chip in for a summer outdoor series in Nyack in 2015.  "People who contribute can help to select the films and have their name and/or portrait projected on buildings downtown before the series," said Burns.
See also: