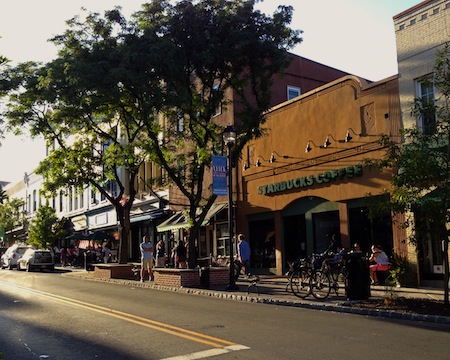 The new school year must be just around the corner.
If you are driving on Main Street,  Depew Avenue,  Broadway,  Cedar Street,  High Avenue or Piermont Avenue in the Village of Nyack on Wed Aug 6, be on the lookout for road crews working on these streets.
Contractors for the village will be painting the double yellow lines on these streets.
Photo Credit: ©2014 Dave Zornow