For over a century, our region has been home to extraordinary artists. Local Arts Index highlights the work of individuals who continue our community's rich creative legacy.

Meet photographer and writer Frank LoBuono.
How Did You Become An Artist?
In the days before I discovered cameras, as a boy and into my early teenage years, I would spend hours in the basement of my parents' house, quietly alone, sketching with a pencil. My subjects were often re-creations of superhero comic book characters. However, I also loved to create all sorts of fantastic machines, like flying submarines.  It was one of the rare times that I felt no need to talk about anything to anyone.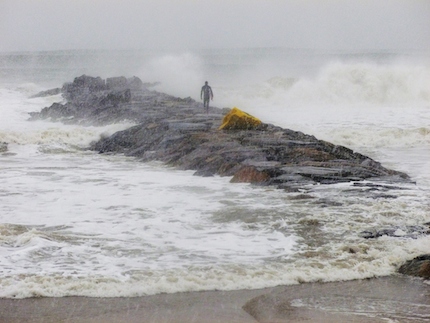 It wasn't until later in life that I discovered the accessibility and flexibility of photography. Yet, I have no formal training in art or photography. I took some general art classes as a young man in high school. However, even though I never took a lesson, I have made a living as a photographer.
I taught myself the craft by doing it. I loved it, so I just kept going. So, in a sense, I've become an "artist" by living my art – every day. It's a continuing evolution.
What Kind Of Art Do You Make?
I make photographs and I write and share both on my blog, talk-frank.blogspot.com.  I'm also in the final stages of creating a documentary on the Pulitzer Prize–winning photojournalist Nat Fein.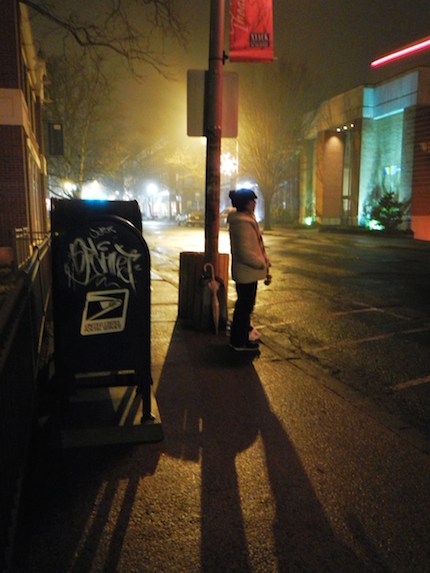 My goal is to make "accessible art" by using my photography to encourage people to create art in the moment. I accomplish this by never leaving the house without some type of camera – and not an expensive one, either. I would like to teach people that it's NOT the camera, it's the mind behind the camera. The great majority of my photographs are made with an inexpensive ($200), fixed-lens camera.
Some have asked, "Why not use a better camera?" My response is always to explain that, because of their bulk, it is not always feasible to have a "good" camera handy. However, if you have one that you can slip in your pocket, when you see something inspiring, you can, and should, capture the moment.
What's Your Muse?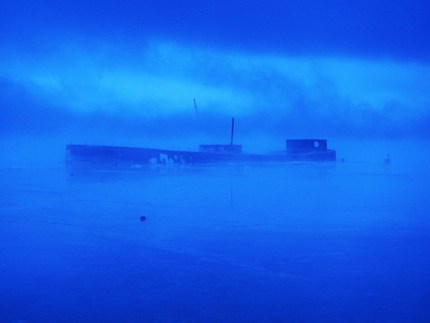 Everywhere I go, everything I see, and every experience that I have provides me with inspiration. Art is my life and vice versa. I see art in a storm, in nature, in people. At the same time, art lies within us. Therefore, everything we experience can – and should – provide inspiration for our art. We just need to look within ourselves. When people ask me about "the process," my answer is always simple: create what you like.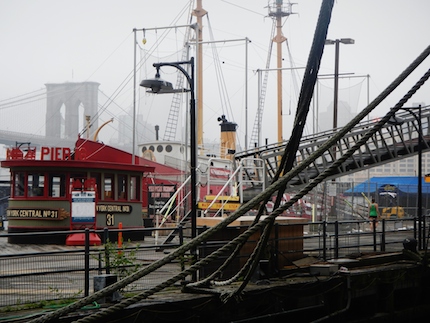 You will never be able to please everyone, so you should begin by pleasing yourself. If you enjoy something, start there. Capture it for yourself and then share it freely with others. If it was created within your heart and soul, with honesty, then chances are people will sense that. Art for its own sake can be satisfying, yes. But, sharing it with others who appreciate it is most pleasing to me.
What's Next?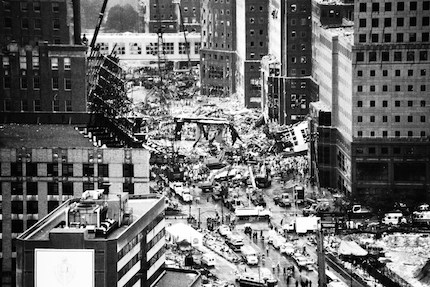 I will continue living my art. I try to create something every day and will do so as long as I am able – hopefully, for a very long time. I have a mission to inspire others to do the same.
Currently, I am working on a documentary entitled "Nat Fein: A Talent for Living."  Mr. Fein was one of the world's greatest photojournalists. But he was even more than that. He brought the creative process into every aspect of his life. I aspire to do the same.
To follow Frank, visit talk-frank.blogspot.com.
Read some of Frank's previous articles and see his photography at NyackNewsAndViews.com/author/franklobuono.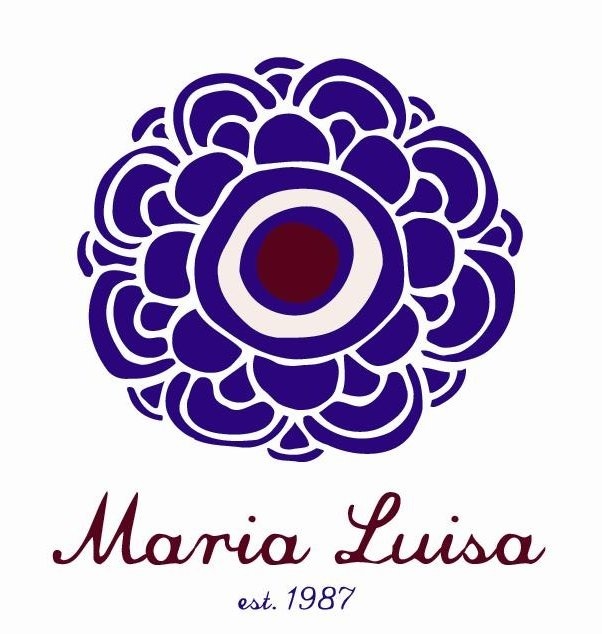 Local Arts Index is sponsored by Maria Luisa, 77 South Broadway and ML by Maria Luisa, 75 South Broadway, Nyack, NY