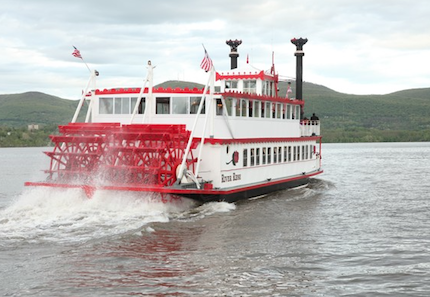 By popular demand, the big wheel of River Rose will keep on turning. The Historical Society of Rockland County has added a second voyage of "The Tappan Zee Bridge Experience: Past, Present and Future" on Thursday, September 4, 2014. The first trip, scheduled for August 12, sold out in hours. Book your tickets aboard the floating history and policy seminar before they sell out…again.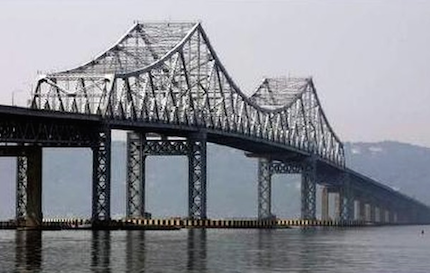 The Tappan ZeeBridge is currently the largest infrastructure project under way in the United States.
Comfortably carried on the Mississippi-style paddle-wheeler, passengers will examine the bridge construction from vantage points as close up and personal as legally and safely possible.
Narration and commentary will be provided by HSRC historians and New NY Bridge project contractors. Guides will also be available to answer any questions guests have about the past, present and future of the Tappan ZeeBridge. Guests will enjoy a cruise along the Westchester shoreline on the our return trip.
The river tour departs from and returns to the Haverstraw Marina on Thursday, September 4, 2014, 9:30a-1p rain or shine. Tickets cost $88 per person for Historical Society of Rockland County members and $93 for non-members. Admission includes boat transportation, your guided tour and a box lunch.
Purchase your ticket at Brown Paper Tickets while they last.