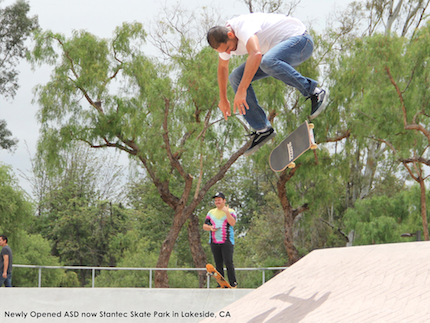 Nyack's Skateboard Plaza continues to gain momentum. On the heels of a sold-out Misfits fundraiser in May and the announcement of a $25,000 grant from the Tony Hawk Foundation in June, an important meeting will be held at Village Hall on Wed., Aug. 6, where the rubber of the recreational project will meet the road. Mike McIntyre, a representative of Stantec, the design firm that will manage the creation of the Nyack Skateboard Plaza, will be in the village to kick start the design phase.
The public is invited to attend this participatory workshop where information that will shape the design of the skateboard plaza will be gathered.
The meeting will be held from 6:30p until 8p on Wed., Aug. 6, at Nyack Village Hall, 9 N. B'way.
The workshop is sponsored by the Village of Nyack and Nyack Needs A Skatepark.
See also: Nyack Skateboard Park Soars with 25K from Tony Hawk