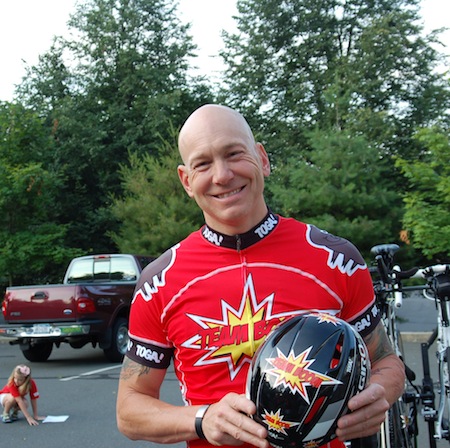 On July 6, Ride-to-Give co-founder Dave Nazaroff will begin a 900 mile solo bicycle journey from Nyack to Gainesville, GA to deliver a check for more than $52,000. Eleven-year old Callie Truelove, of Gainesville, GA, who was born with a heart condition, will be the recipient of a fundraising campaign which began on June 3. Nazaroff, a ten time Ironman, owns Toga Bikes on 9W in Upper Nyack.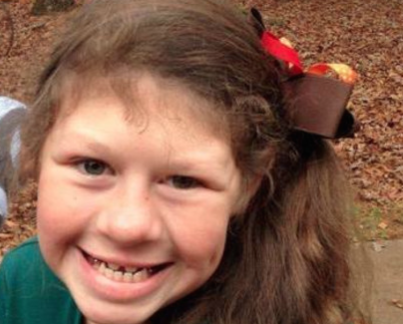 Truelove was born with Williams Syndrome, a heart condition, and suffers day to day from seizures, high blood pressure, balance issues, and asthma. She recently underwent open-heart surgery and for the rest of her life she will need the constant care and watchful eye of her parents and/or a specialized living facility for adults with Williams.
"Callie's has taught us to love unconditionally, love like there is no tomorrow, live life to the fullest, help everyone and anything, and see the good in all situations, no matter what happens," said Tabitha Truelove, Callie's mother.
Sunday Morning Send-off
Ride to Give invites you to join them at 6a, Sunday, July 6th at Toga Bikes,  530 North Highland Ave (Rt 9W) as they send Dave and crew off to GA! There will be Gypsy Donuts and coffee plus a few surprises.
For more info about the Ride and Callie's fundraiser please click here: 
Sunshine on a Ranney Day
The mission of Sunshine on a Ranney Day is to create safe, fun and uplifting dream-room makeovers for children with long-term illness. In addition, they provide care and encouragement to the families of each child
Since early June, RTG has called on the public and their "Ride to Give Army" of over 75,000 Facebook followers for donations and have raised over $50,000 for Callie. Additionally, RTG is partnering with Sunshine on a Ranney Day, a 501c3 Atlanta based charity, to create a butterfly bedroom and a jungle-themed therapy/playroom for Callie above the family garage. RTG will also provide funds for Callie's continued medical care. On July 12, Dave will arrive after 5-6 days of cycling, over 200 miles a day, at the reveal of Callie's renovations to hand-deliver the check.
Ride to Give children's charity founded by Dave and Kaete Nazaroff in the spring of 2013. The goal of RTG is to raise money year round for deserving families utilizing the strong army amassed through social media. Last year, RTG raised nearly $200,000 for the family of Tripp Halstead, a toddler outside of Atlanta with a traumatic brain injury. On the first "Ride to Give," Dave was followed by a support crew of three as he cycled from New York to Georgia to deliver the donated funds. Ride to Give has since gone on to raise an additional $525,000 for 30 other children in the past year.
Tax-deductible donations can be made through Ride to Give's FundRazr page as well as at ridetogive.com. Updates on the fundraiser, Dave's travel plans, and progress along the way to Gainesville can be found on Ride to Give's Facebook page.
See also: