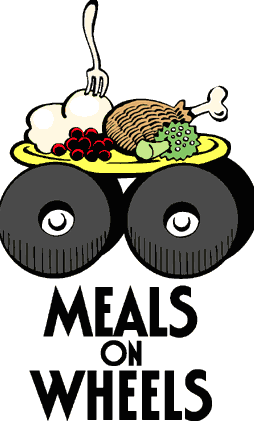 Meals on Wheels Programs & Services of Rockland will celebrate the delivery of their 9 millionth meal on Wednesday, July 23 at 10a. And for dessert, they will celebrate their 40th anniversary of providing meals and services to seniors.
Rockland County Executive Ed Day will be on hand on to serve the auspicious 9 millionth plate. Before Mr. Day goes on his route, he will make remarks at the office of Meals on Wheels located at 121 West Nyack Road Nanuet.
The 9 million meal milestone was reached serving meals five days a week at five seniors at centers in Rockland County, to the homebound, and at the Adult Day Care Center of Rockland at the Booby Lewis center.
In addition to providing nutritional programs, Meals on Wheels runs the five senior centers where the meals are served. According to their website, these centers "offer a 'home away from home' for hundreds of participants who enjoy the camaraderie of their peers, stimulating activities.. and a delicious lunch."
Senior Center Locations
Clarkstown/Pearl River Senior Center, 121 West Nyack Road, Nanuet
North Rockland Senior Center, The Village of West Haverstraw Village Hall & Community Center, 130 Samsondale Avenue, West Haverstraw
Nyack Senior Center, 90 Depew Avenue, Nyack
Ramapo Senior Center, 484 New Hempstead Road, New City

Thorpe Senior Center, 

Dominican Convent of Blauvelt, 175 Route 340, Sparkill
If you wish to attend this very special meal service, please RSVP by calling 845-624-6325.
Visit mowrockland.org to learn more or donate!