Nyack, July 4, 2014 — Bombs will be bursting in air on both sides of the Hudson tonight around 9p when the Village of Nyack launches its July 4th fireworks show from the west at just about the same time Tarrytown lights up the skies from the east.
The Nyack fireworks can be seen from any place in the village where there is a clear view of the south east sky.
Fireworks follow First Friday in downtown shops and businesses from 6-8p.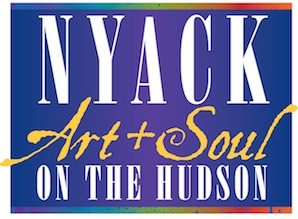 ---
One Thing About Nyack: Get Outside!
Carlo Pellegrini, Amazing Grace CIRCUS!