Nyack is one of the stars of the new HBO series, Leftovers, which was filmed here during the last year. Leftovers is the television adaptation of a book by Tom Perrotta that depicts life on earth after the occurrence of the biblical event called Rapture. During the Rapture, it is prophesied that some will be swept up into heaven, as those remaining on earth endure hardships, disasters, famine, and war.
The HBO series chronicles how that apocalyptic disappearance would impact the world. Nyack is cast as Mapleton, a New York City suburb where life continues after more than 100 villagers vanish into thin air. During shooting, Nyack Mayor Jen Laird White met Amanda Warren who plays Lucy Warburton,  the take-no-prisoners mayor of Mapleton.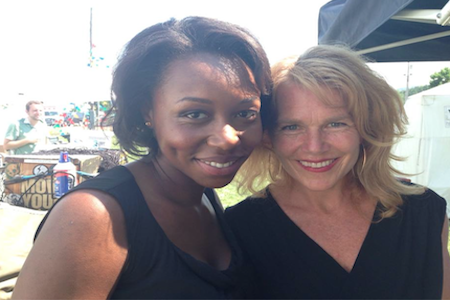 Leftovers will air on HBO on Sunday, June 29 at 10p
Location photos by Ray Wright.