For over a century, our region has been home to extraordinary artists. Local Arts Index highlights the work of individuals who continue our community's rich creative legacy.
Meet Liza Altman.
How Did You Become An Artist?
Having absorbed everything Jon Gnagy of "Learn to Draw"on early television had to offer, I began to copy old masters found in my parents' art books; Ektachrome photographs of Swiss Alps landscapes in CIBA-Geigy calendars (as a doctor, my father received courtesy copies); and finished jigsaw puzzles. My occasional art courses (Museum of Modern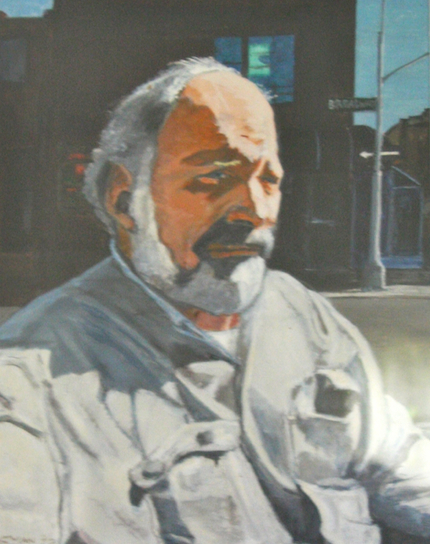 Art when six, Metropolitan Museum of Art when eleven, the Art Student's League when sixteen and a course in illustration in my early twenties) provided neither inspiration nor useful instruction. I picked up tips from artistic friends, but abstract expressionism eluded me; in fact, I could never understand the point of any art assignment.
When I proposed entering Pratt or School of Visual Arts for my college education, my mother insisted on a liberal arts curriculum. I started Hunter College as an art major, but quickly switched to Classical Languages when I discovered that I was supposed to learn how to make table centerpieces (Hunter was a teachers' college, although rumored to have an excellent arts department).
In my late twenties, I received an M.S. in Library Sciences from Columbia University, yet artistic talent served me well when called upon to design Web pages for the New York Times, CBS and other clients in the late 1970s.
What Kind Of Art Do You Make?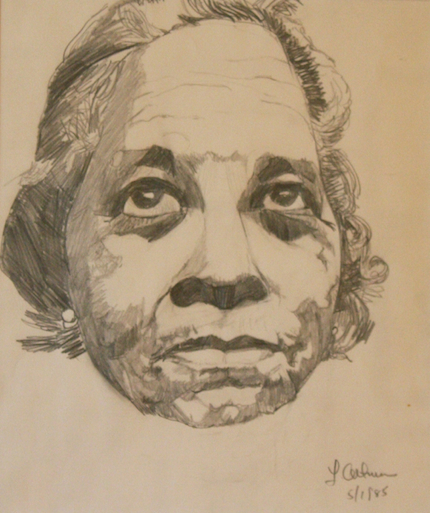 Drawings in ballpoint pen from life and photos in the newspaper when bored at work, occasional pencil drawings from life, and drawing in felt tip pen, black and colored, which is my favorite media.  My painting in acrylic on paper, board, or Masonite are of landscapes and the objects in them, architecture, portraits of people, cars, birds, animals, and plants. I've discovered themes in my paintings (benches, bones, edible items) long after I've painted them.  My illustrations are contained in self-printed books, usually rhyming, on various subjects, such as dinosaurs, dogs, insects, flowers, fantasy geography, gems, diseases, car brands and typefaces.
When I moved to Nyack in 2003, I began to make use of found objects, such as a felled sycamore tree or discarded plastic items, for carvings, statues, and mobiles, sometimes of fabric, to be placed around the pond of my property.  The wood has rotted, but I retain photographs of fifty water deities (Fishnu, Jupitrout, Jehowhale, Aphrogditoad), as well as indoor side tables.  I construct out of fake fur portraits of my cats and design and fabricate lampshades, tablecloths, cushions, coasters and tapestries.  My series of pillows embroidered with Latin translations of popular song titles could easily be turned into a line of handbags.
What's Your Muse?
My father was a talented artist in many media, including painting, carving, marquetry, and most anything he could do with his hands especially working with stone. From him, I inherited both the skill and the enthusiasm for artistic production, and the advice to "lead the life of the mind."
My inspiration usually comes from a theme, such as water deities or Victorian houses, or a dream, or a pictorial scheme.  I am most arrested by composition, shadows, and line.  My artistic muses are Jan Vermeer and Alfred Sisley, neither of whom made many surviving paintings, but those that do are perfect, for different reasons.
What's Next?
I would love to find an agent to publish what I call my self-books, to package and sell my paintings on place mats, coasters and whatever else can be printed upon. I have all sorts of ideas but, alas, no talent for self promotion.  Anybody interested?
An exhibition of Liza's work, entitled "Our Town," will be on display at the Nyack Library from June 30 until August 31.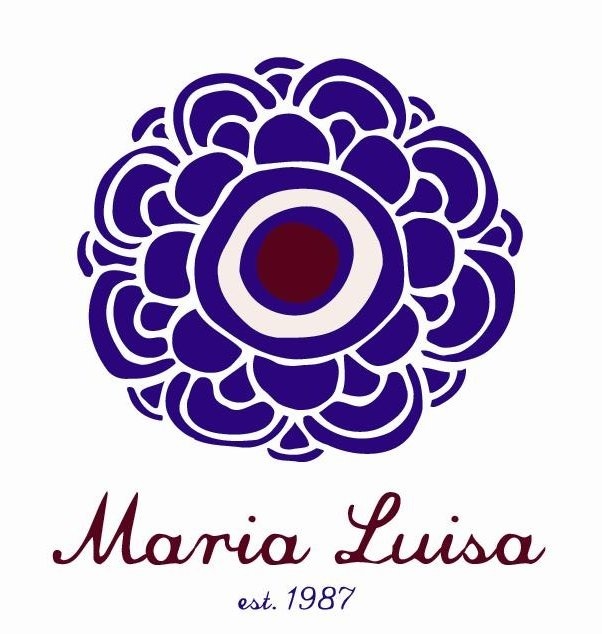 Local Arts Index is sponsored by Maria Luisa, 77 South Broadway and ML by Maria Luisa, 75 South Broadway, Nyack, NY