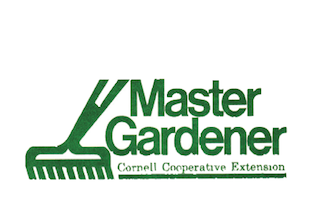 If you enjoy puttering around your garden and have thought "I could do this fulltime!" there's a program designed to help take your garden game to the next level. The Cornell Cooperative Extension of Rockland County is now accepting applications for the 2014 Master Gardener Training Program. This program is designed for volunteers who enjoy gardening, community outreach, and educating a wide range of audiences on subjects including edible gardening, ornamental horticulture, school and community gardens and invasive plant management.
What's A Master Gardener?
If you like the idea of educating communities about horticulture, sustainable gardening, integrated pest management, vegetable gardening and many other topics, you might have the Right Stuff to be a Master Gardener. This program is very community-minded, and that is likely what keeps so many Master Gardener Volunteers participating year after year.
The Master Gardener Volunteers in Rockland county educate a huge cross-section of the community ranging from school gardening with kindergarteners to discussing garden design with the aged. They offer the public both practical and theoretical knowledge, whether it be building a community garden or sharing ecological, horticultural and agricultural knowledge in a Speakers' Bureau program at a local library. Master Gardener volunteers are backed by the wealth of knowledge, information and support stemming straight from Cornell University's research.
Rockland County's Cornell Cooperative Extension will be offering a Master Gardener certification program this fall in cooperation with the Cornell Cooperative Extension of Orange County. The deadline to submit an application is June 6. If you are interested in becoming a master gardener, download an application from Rocklandcce.org or call at 845-429-7085 x 108. "If one has the time and interest, the Master Gardener Volunteer program is a truly worthwhile endeavor," says Annie Christian, the program coordinator for the Rockland County's Cornell Cooperative Extension.
The registration fee is $300. The training begins in early September and will be held every Thursday until late January.
After the training, all participants are considered interns until they complete 100 hours over a two-year period. Once they have completed this requirement, Master Gardener Volunteers give 36 hours of their time each year to maintain their status.