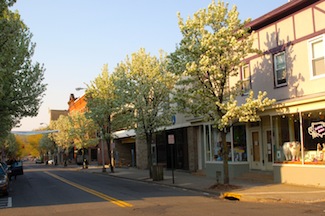 There's much fun to be had this weekend. Choose from ten options, including sailing, square dancing, gardening and walking through history. Or if you just want to be entertained, there's art, theatre and music performances that include punk, country, classical and classic rock n roll.
Friday, May 30
ArtsRock presents the last show of the Guitar  Magic Series celebrating Crosby, Stills, Nash & Young with Jeff Doctorow, Blind Mice and Still Saffire at 8p at the Nyack Library, 59 S. Broadway, Nyack. Tickets: $20 advance; $15 students; $25 day of performance.
Saturday May 31
Right This Way Your Sailboat's Waiting: The Nyack Boat Club hosts an Open House on Saturday on May 31 from 11a to 4p at 59 Gedney St in Nyack. For more info, visit NyackBoatClub.org.
Come And Grow With Me: The Garden Club of Nyack holds its annual plant sale on Sat May 31 from 10a-2p at 507 N. Broadway in Nyack. Select from local plants that will thrive in our climate and soil because most of what's sold has come from members' very own Hudson Valley gardens. Perennials, shrubs, seedlings, bulbs, and natives will all be available.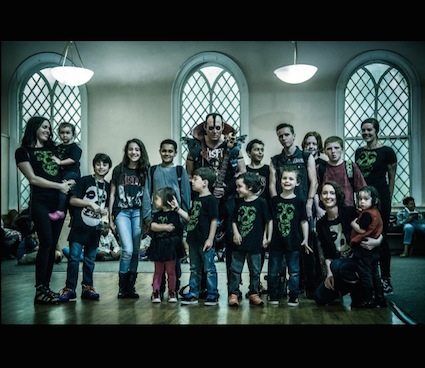 Misfits in Concert to Benefit Nyack Skate Plaza: A legendary rock band comes to Nyack on Saturday to perform twice to benefit the Nyack Skate Plaza project in Memorial Park. The 2p show is family friendly. The 7:30p show is a full-on rock show starring the Misfits, Regret the Hour, Tournament and New Jersey punk rock band Heart of the Matter (HOTM). Tickets for the evening show are $30.
African American Entrepreneurs in Nyack at the Historical Society of The Nyacks (Depew House, 50 Piermont Avenue, Nyack) from 1-4p. Starting with Cynthia Hesdra and continuing through black business owners of today, the exhibition details the achievements of African American businessmen and women who were able to develop successful enterprises, despite the legacy of racial discrimination.
Awesome RoCA Barn Dance 2014: The Rockland Center for the Arts holds their annual fundraiser / barn dance at 5p at the Historic Tournier-Remsen House, 285 Old Mill Road in Valley Cottage. It's a chance to Square Dance to Rockland's own "Old No. 7 Band," playing great country and classic rock favorites. All you can eat BBQ – Hamburgers, Hot Dogs, Chicken, Pulled Pork with salads and all the fixin's, including a whiskey tasting, too. Tickets are $80 per person. Call (845) 358-0877 ext. 18 for more information.
The Elmwood Playhouse presents SMOKY JOES CAFÉ on Friday and Saturday at 8 and Sunday at 2p. Wear your dancing shoes to travel back to the days of Jerry Leiber and Mike Stoller. Tickets are $25 for adults, $23 for seniors and students except Saturday. Buy tickets online  or call (845) 353-1313. Elmwood Playhouse is located at 10 Park St in Nyack.
Carnegie Concert Series presents Bachworks: Musique de France with Eugenia Zukerman and Anthony Newman in the Carnegie-Farian Room of The Nyack Library at 7:30p. Tickets are $15-20.
Rockland County Jazz & Blues Society Jazz Concert presents Jazz Harmonica Virtuoso – Howard Levy with John Guth-guitar 7:30p at the Nyack Library. Tickets are $20 (Adults), $15 (members & seniors), $12 (students).
Sunday June 1
Friends of the Nyacks Walking Tour of  South Nyack from 2-3:30p on Sun, June 1. Visit the homes of Carson McCullers, Hudson River school painter Julian O. Davidson, versatile artist Mortimer Borne. See four Victorians in a row on S. Broadway and many others with their floral stained glass entries, palladian windows, mansard roofs, pattern roof shingles, and elaborate roof-supporting brackets. This tour meets at the NW Corner of South Broadway and Cedar Hill Avenue, South Nyack. $5 per person.
The 6th annual Juried Art Exhibit and Sale to Benefit VCS Gay Pride Rockland will be held Sun June 1 from 1-5p at the Rockland Center for the Arts (RoCA), 27 Greenbush Road, W. Nyack. The exhibit runs through June 14, from Thur-Sun from 1-5p.
See also: