NEW CITY – Clarkstown police detectives and members of the Rockland County District Attorney's Office fanned out across the country on Tuesday to arrest four women accused of murder and conspiracy in the brutal slaying of Valley Cottage resident Peggy Nadell in January.
Clarkstown Police Chief Michael Sullivan said the arrests included Nadell's daughter-in-law, Diana Nadell, 50, of Cutler Bay, Fla., who is being held in Florida pending extradition to New York. Sullivan and Rockland County District Attorney Thomas Zugibe declined to comment on a motive behind the Jan. 25 murder of Nadell or the connection between Diana Nadell and the three other women who have been arrested in California and Washington, D.C.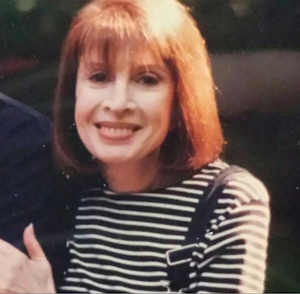 "Peggy Nadell was a healthy and vibrant woman who had many years of life ahead of her," Sullivan said. "On Jan. 25, under the cover of darkness, persons came to this town, violated the sanctity of this community and committed murder, and thought they had gotten away with it."
Sullivan credited the work of Clarkstown police detectives in developing information over nearly four months that led to Tuesday's arrests. Zugibe called the ongoing probe one of the most intense investigations he has seen in his career in law enforcement.
Nadell was found dead in her home, the victim of a brutal attack. The 80-year-old retired Xerox executive was active in the Valley Cottage Civic Association and Rockland County Democratic politics.
Zugibe said that until Tuesday, no one had been accused in the murder. Soon after the body was discovered, Clarkstown police had concluded the security conscious Nadell was attacked by someone she knew. Sullivan reiterated today that the killing was not a random incident such as a burglary or home invasion.
Diana Nadell is charged with second-degree murder and second-degree conspiracy to commit murder. Also arrested were:
Andrea Benson, 25, of Washington, D.C., charged with second-degree murder and second-degree conspiracy to commit murder.
Tanisha Joyner, 26, of Washington, D.C., charged with second-degree conspiracy to commit murder.
Elita Grant, 24, of East Long Beach, Calif., charged with second-degree conspiracy to commit murder.
Zugibe said paperwork is being drawn up for the extradition of all four from Florida, Washington, D.C., and California. He said this afternoon he is uncertain how long that process would take. Sullivan said Clarkstown detectives were assisted in making the arrests by the U.S. Marshal's Service, the FBI, the Westchester County Intelligence Unit, the Homestead, FL Police Department, the D.C. Metro Police, police in Prince George's County, MD  and  Long Beach and Seal Beach, CA police.
Sullivan and Zugibe said they could not comment today on how Diana Nadell, Benson, Joyner and Grant were connected to the murder investigation or each other. Zugibe said a case against all four is being prepared to be presented to a Rockland County grand jury in New City.
"We always believed Peggy Nadell knew her killer and that the community was not in danger," said Sullivan. "I am glad we are bringing some closure on this for the community."
Clarkstown Town Supervisor Alex Gromack said he and other town officials were gratified by the dedication of town police officers as they pressed the murder investigation. "We are glad to see this case is seeing the light of day so that justice can be done for the family," Gromack said.
Sullivan said members of his department have been tracking every possible lead and clue in their investigation.
"I would also like to acknowledge Det. LT. Glenn Dietrich and the men and women of the Clarkstown Police Detective Bureau," Sullivan said. "Over the past four months I have watched them work themselves to the point of exhaustion to arrive at the truth of what happened that morning, and they have my deep respected and profound gratitude."
Bill Demarest blogs about news in Nyack and Rockland County at NyackFreePress.blogspot.com.