Rockland County Legislature Chairman Alden Wolfe says United Water New York's proposed rate hike would increase ratepayers bills by almost 25%, harming the local economy in general and low income consumers in particular. Wolfe says UWNY is guilty of "egregious mismanagement" and that the Public Service Commission would be sending the wrong message to United Water if they approve UWNY's requested increase. Here is the full text of Wolfe's testimony to the PUC.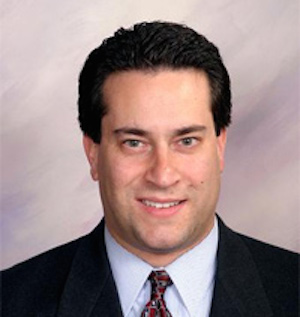 My name is Alden Wolfe and I'm the Chairman of the Rockland County Legislature. I represent several thousand United Water ratepayers in Rockland's 6th Legislative District. In fact, I'm one of those ratepayers. And as a ratepayer, I would hope that any increase United Water requests from the Public Service Commission would be a result of expenses that they have justified.
I'm disappointed by the fact that United Water has not demonstrated justification for this rate increase. Instead, ratepayers are being asked to compensate United Water for its mismanagement and egregious missteps that in some cases went as far as negligence, a word your own staff used to describe one example that you will often hear referenced in these hearings: United Water's failure to file with the Office of Real Property Tax Services for the Economic Obsolescence adjustment. This is standard procedure for all utilities. That failure alone cost ratepayers millions of dollars over the past few years. However United Water didn't neglect to give its sole shareholder – a for-profit foreign corporation – a dividend increase of two million dollars, an increase of 50 percent. Nearly as disturbing are the fees that United Water pays to its Management and Service Companies, all affiliated companies, which are exclusively within its own control and often higher than what an independent consultant would charge. These are but a few ways in which United Water and its affiliated companies have acted in their own interests and firmly against the interest of Rockland ratepayers.
In the face of these and other questionable practices, United Water is asking the commission to approve a rate increase of 24.5 percent. Your own staff suggested half that amount: 12 1/2 percent; the administrative law judge on this case recommended 15 percent. And I recommend a zero percent increase. Instead of reaping rewards for mismanagement, United Water should be denied this increase. It amounts to nothing more than Rockland ratepayers covering United Water and its affiliates for failing to follow standard business practices. The revenues lost from economic obsolescence, the fees paid to the management and service companies, the $2 million paid to its parent company in 2013 should all be returned to the ratepayers. Granting this rate increase sets a very dangerous precedent of rewarding a utility meant to serve the public for outright careless behavior, amounting to an utter disregard of ratepayers. You have no doubt seen the many examples documented in the briefs submitted by PSC Staff and the Department of State's Utility Intervention Unit. Shocking findings documenting mismanagement jump off nearly every page of those briefs. I'll reference but a few:
Inability to provide a standard level of service as compared to other New York utilities
Significant instances of fiscally imprudent and inappropriate managerial conduct
Failure to respond in a timely basis to customers and Department of Public Service Commission Staff regarding complaints
Assigning blame to others
Failure to reduce special franchise taxes by not submitting Economic Obsolescence adjustments –I must make an aside here about how infuriating it is to see that Rockland ratepayers lost millions from what your own staff termed as negligence and an absence of "due diligence"
PSC Staff dismissed United Water's reasons for not filing for the Economic Obsolescence adjustment as being—and I quote, "completely false."
"Unexplained charges, improper charges"
"Conduct not in conformity with reasonable utility practice"
"Alarming conduct by United Water's management and a disturbing relationship between the Management and Service Company and other United Water Affiliates."
These are but a few of the serious charges that United Water must explain before, once again, the Commission orders Rockland ratepayers to dig deeper into their pockets as we earn the dubious distinction of paying among the nation's highest water rates.
This commission has the mission to ensure "safe, secure, and reliable access to utility services for New York State's residential and business consumers, at just and reasonable rates." This commission can hold true to its mission by holding United Water fully accountable—not with an inconsequential warning— but with a denial of this application. This would assure ratepayers that the commission has taken action against a record as outrageous as this one. Again: I am not objecting to a business turning a profit, however you have before you an unacceptable record of mismanagement. Granting a rate hike will enable the company's culture of carelessness. Were this company subject to the free market, they would have to face the consequences of their poor management without the cushion of rate hikes forced on the public.
Exorbitant unjustified water bill hikes thwart Rockland's efforts to strengthen our economy. Consumers have less disposable income; businesses are weakened, and new businesses will choose not to locate in a county where water costs are among the highest in the nation. Beyond this rate hike, United Water's decisions have consistently proven to benefit its shareholder, at the literal expense of its ratepayers. That said I am optimistic that you will not reward United Water for shoddy business practices.
For quite some time I've been looking at ways to change the direction of how Rockland gets its water to more sustainable, cost effective options than what United Water has presented. I was heartened to see the Utility Intervention Unit's conclusion that recommends decreasing customer charges. I agree fully with the UIU–in their words: "conservation pricing is based on the idea that customer's water use decreases as the price of water increases. An inclining block rate structure is the most frequently used conservation-oriented water rate in the United States." We should be creating incentives to conserve water, not disincentives.
In fact, along with Legislator Harriet Cornell, I'm working on creating a task force to study and recommend improvements to all aspects of how our water is delivered, including the numerous inefficiencies that the UIU details. While this proceeding is about a rate hike, the poor management documented by so many should give us great pause in allowing United Water to dictate what's best for the county's future. Former New York City Environmental Protection Commissioner Al Appleton has said that Rockland doesn't have a water supply problem, it has a water management problem. United Water has essentially taken the position that we serve them, not the other way around. Our intent is to put water supply on the right track so that the ratepayers benefit, not a multination foreign company and it's shareholders.
I humbly ask this commission, as well as other agencies of state government, not to accept United Water's submissions at face value. Every step of the way United Water has used Rockland County to maximize its profits with minimal service. While this case addresses a rate increase, I implore the commission to look at the bigger picture and see the pattern. United Water's case in the need proceeding is built on equally flimsy reasoning, with so-called facts that can't survive the scrutiny of experts. This rate case before you is a shining example of what happens when ratepayers have experts working on their behalf, such as the UIU and the Municipal Consortium.
In closing, I support all of the audits called for by UIU and the Public Service Commission Staff—but calling for audits while still giving United Water a rate increase will be nothing more than a slap on the wrist for substandard business practices and would open the door to a dangerous precedent that rewards mismanagement over the interests of the customers. I ask that in the interest of Rockland ratepayers, the commission deny the request for a rate increase.
Alden Wolfe, Chairman of the Rockland County Legislature, testified before the NYS Public Service Commission on April 24.