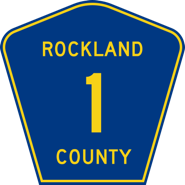 It was a busy week in Rockland politics. Assemblywoman Ellen Jaffee was mostly pleased with the state's 2014-15 education budget, Senator David Carlucci had good things to say about NYS  mental health spending, and County Executive Ed Day expressed concerns about development just over the border.
Assemblywoman Ellen Jaffee says she is disappointed that Albany didn't pass the Dream Act, but overall is happy with educational expenditures in the 2014-15 New York State budget — including a 12% increase for the East Ramapo school district. "The state budget increases school aid by $1.1 billion, which is $551 million over the executive budget proposal. With an increase in school aid of more than 5%, significant funding for statewide full-day Universal Pre-K, including $40 million for programs outside New York City and a bond act proposal to modernize classroom technologies, this year's state budget represents New York's largest investment in our children's future in recent memory," said Jaffee.  "While this increase provides more funding than proposed in the executive budget, it is only a beginning." Read  Assemblywoman Jaffee's full statement here.
NYS Senator David Carlucci praised spending on health and mental health in the new budget. "We've increased funding by $25 million dollars to increase and expand community mental health supports and services, fought for higher pay for direct support providers who are our most under-appreciated professionals and clinicians and incentivized employers to take on a new generation of employees through our InspireNY tax credit." You can read Senator Carlucci's complete statement here.
Rockland County Executive Ed Day talked about the Tuxedo Reserve in Orange County and how it might impact Rockland County. "Developers have told me their plan is to build nearly 1,200 single-family homes, condominiums and townhouses on 1,200 acres of land in the Town of Tuxedo, just across the Sloatsburg border. Representatives of the builder have also communicated their strong desire to connect to the Rockland County's new wastewater treatment plant in Hillburn. Any future decision to allow the developers to hook into our wastewater facility rests solely with the Rockland County Legislature via initiation of a local law.  As county executive, I have no authority to approve the connection.  Going forward, I would urge members of the Planning and Public Works Committee and full Legislature to carefully review all available information for the facts." Read Rockland County Executive Ed Day's full statement here.
See also: