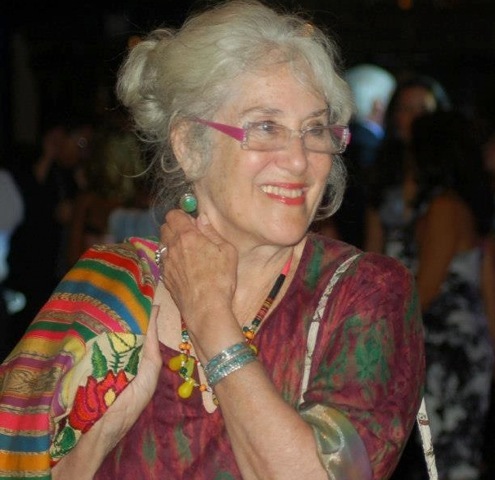 For over a century, our region has been home to extraordinary artists. Local Arts Index highlights the work of individuals who continue our community's rich creative legacy.
Meet abstract painter Diane Churchill
How Did You Become An Artist?
I grew up in a primarily business community in Westchester and didn't know any artists. I thought art was the fashion illustrations I saw and poured over in the New York Times. But when I was a teenager, a lady took a bunch of us to the Museum of Modern Art. I walked up the stairs of the Manhattan townhouse, then the MOMA, and my life changed. There in front of me was a large Modigiliani painting of a nude woman, staring out at the viewer, with one arm behind her head. There was armpit hair. There was an attitude. There was richly colored flesh. This was something other than illustration. At that moment I discovered that art existed and my journey began.
It was a hard road at first. I went to a Wellesley College, known for Art History but where studio art was discouraged. Earning a degree in art history has always served me as an artist and teacher, but I had to wait until after graduation to go to art school. Then I worked part time to support myself in New York City, going to Brooklyn Museum Art School in the mornings on scholarship.  In those days, one could live on practically nothing and the city was a glorious place for an artist to explore.
My parents had not had the opportunity to go to college themselves; they were depression kids. So it was hard for them to accept my becoming an artist after they put me through college. We battled. But they came to be very supportive in every way.  It was a huge struggle to become an artist, to believe in myself at a time when there were no women artists in the art books, the galleries or the museums.
It all worked out and I consider myself a hugely fortunate person to live this life.
What Kind Of Art Do You Make?
I am an abstract painter.  I strive to achieve power in a simple, or relatively simple image.
Most of my work has its source in nature, so for many years I painted abstracted landscapes where I was more interested in the forces present in nature, such as fertility of the land, the sun, etc. than in painting a specific site. I also was captured by images of apes, and worked on that solely for about 5 years. I moved into the figure and explored identity as a woman in that work. Color, that mysterious and most powerful of elements, has been my main concern throughout. Color has effects we barely understand. Color waves literally enter our bodies through our eyes and affect us emotionally and physically.
Currently I have moved into images that are ephemeral, such as air and water. With air, I am exploring thought and spirit as things appear and disappear. With water I am exploring all kinds of emotional states such as flow, deep quiet, or wildly raging waves and crashes.
What's Your Muse?
Nature. Music. Language.
Sometimes, I "hear" music in my paintings. At the least, I feel the beat and consciously strive to employ certain kinds of beats in the rhythm of my compositions. I did a series I call "Jazz In the Studio".  Now that I sing in a chorus, Grace Church Choir, I have begun to feel chordal harmonies in some paintings. All this may  be evident only to me as part of my art making process.
I love the marks of different alphabets and the sounds of different languages. I also love poetry and keep my poetry books near me in the studio. Sometimes, I begin a painting by writing in some favored lines of a poem.  They will be completely covered eventually, but the resonance is there somewhere.
Some paintings actually use words as part of the image, such as a series of watercolors with a line from Van Gogh, "..and the world a study of God which has not come off," or the line from who knows where, "The potential application of a piece of pure thought can never be predicted." Marks from Tibetan, Sanscrit, Arabic and other languages are there just as much as marks pertaining to flowers, skies and moons.
What's Next?
I hope to do a light/sound piece which would be the culminating work of my water series with its ascending/descending forms. For this I need to find a light person who works with artists. I am searching. I know a marvelous singer who I hope will  collaborate with me. I have the ideas, but know the project will grow in unexpected directions as I work with others.
To learn more visit dianechurchill.com.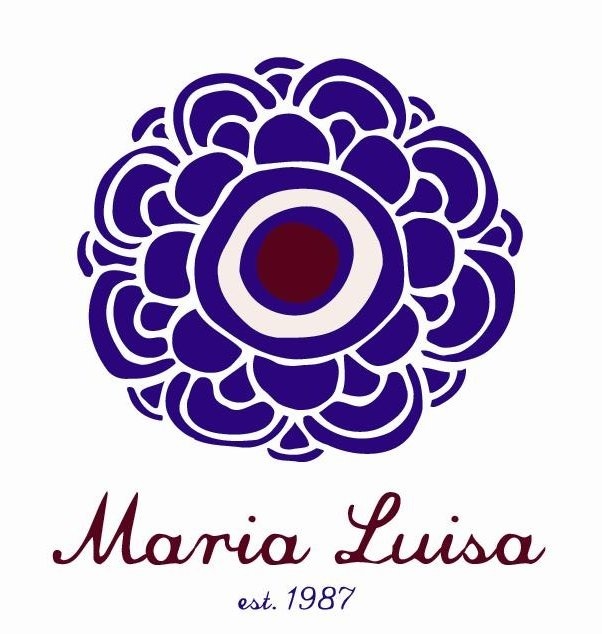 Local Arts Index is sponsored by Maria Luisa, 77 South Broadway and ML by Maria Luisa, 75 South Broadway, Nyack, NY