by Bill Batson
Last month First Lady Michelle Obama hosted a White House screening of The Trip to Bountiful, a new TV movie which can trace its roots back to the early days of broadcast television. The latest remake, which premieres this weekend on Lifetime Television, has two contemporary connections to Nyack, NY.
Nyack was a stop on The Trip to Bountiful's journey that included two runs on Broadway and the latest television production. The author of play, Horton Foote, lived here. Additionally, the recent film and stage productions were scored by composer and village resident John Gromada.
Foote moved to Nyack from New York City with his wife, Lillian and three children in the 1950s. His fourth child was born at Nyack Hospital.  One of his daughter's, Hallie, who spent her formative years in the Nyacks, is an executive producers of the new version of The Trip to Bountiful.
"I'm very proud of my score for Bountiful, and feel fortunate to have had the opportunity to expand my work for this great story," said Gromada. "The entire score was composed, recorded, and produced here in Nyack using local musicians, and at Greg Talenfeld's OK Records on New Street. I'm hoping to bring more post production music work to the village in the future where we have such a tremendous wealth of talent and resources."
The Trip to Bountiful originally aired on NBC on March 1, 1953. Lillian Gish and Eva Marie Saint reprised their roles on Broadway a year later at what was then Henry Miller's Theater. The recent revival of that play, directed by Michael Wilson, opened 60 years later at the same venue, which has been extensively renovated and is now named for Stephen Sondheim.
John Gromada, who was nominated for a Tony for Best Sound Design for the revival of Bountiful, first worked with Horton Foote on the  2000 production of The Carpetbaggers Children with Jean Stapleton at Lincoln Center Theater.
Although Foote no longer lived in Nyack when they met, Gromada said that he and the playwright bonded over their mutual affection for our river village. Over the years, Gromada has worked on six Horton Foote projects.
According to Gromada, Foote attended every single rehearsal for his productions before his death in 2009. Gromada watched as Horton's daughter, Hallie, who is now executor of the Foote Estate, continued her father's tradition and attended all of the rehearsals for The Trip To Bountiful.
Hallie was six when the family arrived in Nyack.  She remembers her transplanted city cat eating the heads off all of her mother's tulips at their first home on North Broadway and family picnics on the banks of the Hudson River.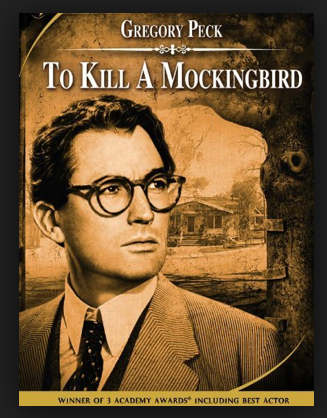 Several years after moving to Nyack, Foote would craft a script that not only won him an Academy Award; but also helped create a national discussion about racial injustice. That screenplay, To Kill a Mockingbird, was written at the family's second Nyack home.
Hallie describes a procession of creative heavy weights visiting their house on Ferris Lane in South Nyack.  "Alan Pakula who went on to direct All the President's Men, was the producer for To Kill a Mockingbird and spent a lot of time meeting with my father. He needed to have a strong sense that a script was in as good shape as possible before he would start shooting. Bob Mulligan, the director, was there and I believe that Harper Lee came once." Lee wrote the best selling book that inspired the film.
Soon after winning the Academy Award for the script, Foote relocated his family to New Hampshire. As a 16 year-old at the time of the move, Hallie was crushed. "I told my father that he had ruined my life. But I think he wanted to get further away from the pressures of the business."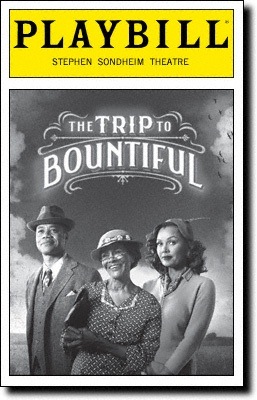 The artistic and creative demands of the Horton Foote estate now fall on Hallie's shoulders. She recently formed the Horton Foote Legacy Foundation to promote her father's work as well as his craft.  "We provide access to my father's childhood home in Wharton, Texas as a residence for writers." A great deal of the content of Foote's work, including the Orphan's Home Cycle and The Trip to Bountiful, is drawn from that region. Recent recipients of the foundation's support include Susan Blackburn Smith award winner Annie Baker, author of Circle Mirror Transformation (2009) and The Flick (2013) and David Lindsey-Abaire, author of Good People (2011).
Hallie works on and off the stage to preserve her father's legacy. An accomplished actor, she starred in Dividing the Estate, produced by Lincoln Center on Broadway in 2008 and performed the role of Sybil in The Old Friends, which will open at the Signature Theater in 2013. Along with director Michael Wilson, composer John Gromada and her husband, actor Devon Abner, she has created  an ensemble that is interpreting the work Horton Foote for new and expanding audiences.
Michael Wilson's production of Horton Foote's The Trip to Bountiful received a total of four Tony Award nominations. Cicely Tyson won the Tony for Best Actress, reaching the pinnacle of her legendary career. The 88 year-old actress achieved national prominence, and an Emmy, for her role as a freed slave in the 1974 made-for-TV-movie The Autobiography of Miss Jane Pittman. Tyson has enjoyed glowing reviews for Bountiful, her first appearance on stage in 30 years.
Apparently, there is more bounty ahead for The Trip to Bountiful. Originally commissioned by Lifetime for African American history month, the film has been given a thumbs up from America's Mom-in-Chief. "We were blown away by the story of persistence and hope and the ties that bind us all together," said First Lady Michelle Obama.
The Trip to Bountiful will be broadcast on Saturday (3/8) at 8p and Sunday (3/9) at 9p and 12m on Cablevision (Channel 45 or 848) and FiOS (Channel 120).
See also: Local Arts Index: John Gromada
Photo Credit: The Tony Awards