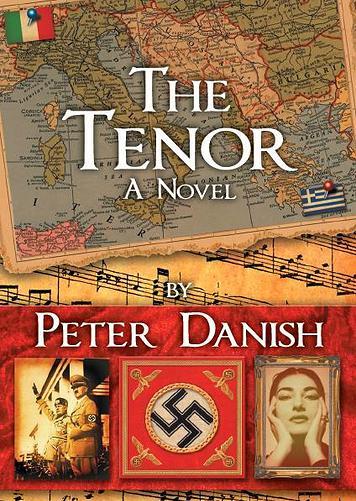 by Sharon Aperto
Local author Peter Danish will be the guest speaker at the Annual Meeting of The Friends of the Nyack Library on Friday, March 21, 2014 at 6:30p. Peter will read excerpts and sign copies of his new novel "The Tenor."
Joining Peter will be pianist Yashar Yaslowitz, Artistic Director of the Carnegie Concert Series, Soprano Barbara DeDeo and Tenor Robert Farruggia, performing operatic selections featured in the novel.  Please bring your own copy or purchase a copy to be signed by the author.
This event will also include information about the the accomplishments and goals of the nonprofit Friends of the Nyack Library and how you can help. Please register for this free event at 845-358-3370, ext. 214 or online at nyacklibrary.org.
The meeting will take place in the Carnegie-Farian Room of The Nyack Library, 59 South Broadway in Nyack, NY.